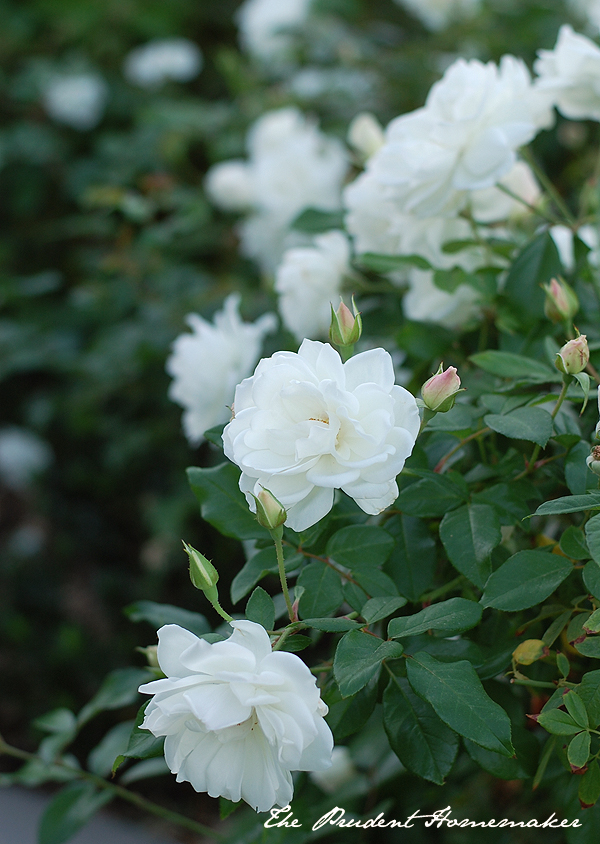 I cut roses, sage, and basil from the garden for a friend.
I cut two more bunches of basil from the garden and gave them away to two others.
I cut chives and green onions from the garden, and three tiny white alpine strawberries.
I listed and sold two items on a Facebook garage sale.
I sold a used book through Amazon. This is my first time doing it. I listed mine lower than the lowest used price, and it sold within two days of listing it!
I cut the buttons off of 4 worn articles of clothing, and added them to my button jar.
I used materials I had on hand to make gifts.
I replaced a missing button on a pair of shorts with a button from my button jar.
I watered potted fruit trees with the water from steaming vegetables, water collected from the shower, and water left over in our drinking glasses at the end of the day.
I accepted several new books from a friend who offered them. She has a part-time job that includes getting paid in books. I gave some to the children right away and put some aside for Christmas gifts. This was an unexpected blessing, as I had gone to visit this friend to take her some needed items from my pantry.
My husband rented a Redbox movie for free using a free code.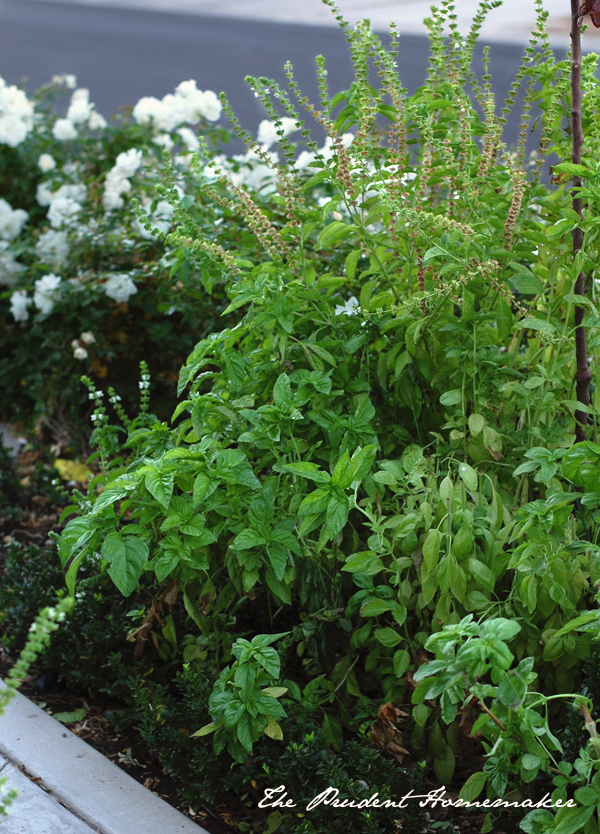 I changed my personal email this week to one without advertising. As I went about changing it with different places, I noticed that I could increase the frequency of my surveys from Pinecone Research. I have been taking surveys with them for years, and when I signed up, I signed up to receive them every two weeks. At the time, I thought that would be all I could fit into my schedule. I wish I had remembered years ago that I could take them more often! I changed my settings to 3 a week. If I can keep up with those, I may change it to one a day if they have them available. I'm hoping this makes it possible for me to earn a bit more money each month (they pay $3 a survey). I use this money to order garden seeds and to buy gift-making supplies from Etsy, so this will be a huge help to those budgets.
My mom had a couple of great savings this week that I will share as well. She has a piano that my grandmother purchased used many years ago. It has never sounded good–it actually sounded like a toy piano. She finally decided to get it tuned. She called a local music store, and she had 50% off piano tuning coupon for them–which saved her $50 off the cost of tuning! It turned out that the biggest problem with the piano was two broken dampers. She had those fixed ($25) and now the piano sounds lovely!
She also was frustrated with her dishwasher. The handle feels like it is about to break off. She also was thinking it would be nice to replace the racks in her dishwasher. Once she looked at the price of new racks, she realized those weren't worth it ( ($350 for 2 new racks!), so she decided to just order the replacement handle for $25 from Home Depot. They directed her to their website for a video on how to replace the dishwasher handle. She'll be able to continue using her dishwasher for a while yet, without the big expense of replacing her dishwasher.
My mom gifted us a bag of clementines. I started a batch of citrus cleaner with the peels.
What did you do to save money last week?