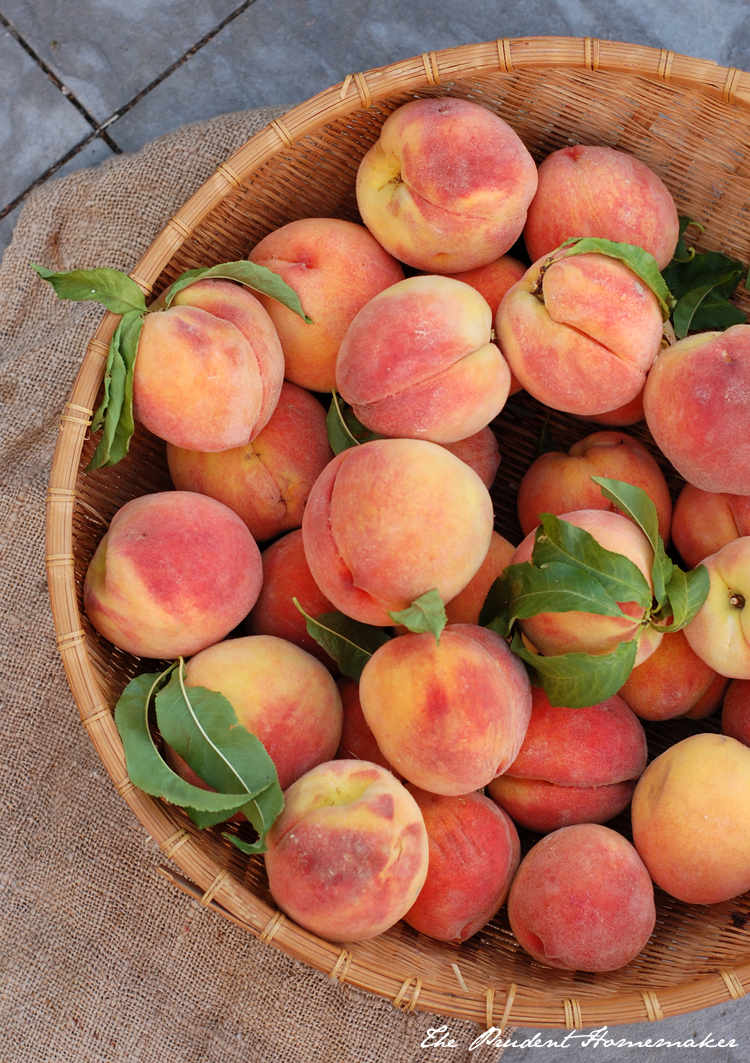 I skipped my trip to Sam's Club last month, since there was a .49 a pound pasta sale at Smith's. That is a price that only comes around a couple of times a year, so I went there to buy that, milk (which was on sale for lower than Sam's price), men's deodorant, and more ice cream.
This means I have all of last month's items to buy, as well as a few more items to buy, (including some that are on sale) at Sam's Club right now. I'll go to Sam's Club right at the beginning of the month. I'm also going to buy a larger quantity of some of these items.
I'm placing an online order from San Francisco Herb Company as part of this month's shopping.
I feel that right now it is essential to stock our pantries. If your pantry is low on anything, I highly recommend that you take the time this summer to fill in any gaps. Do not delay this. If you have the space for a fall garden, please plant one. Purchase open-pollinated seeds in large quantities. (Outside Pride has a July sale for 15% off any orders through July 5th; use code JULY. Territorial Seed Company has released their fall catalog and you can find a fall planting chart here).
I will be focusing the bulk of my purchases on pantry items over the next several months.
The garden provides lots of fresh items this month. I am picking peaches, grapes, and red noodle beans. I will harvest and dry sage, oregano, spearmint, hot peppers, passionflower leaves, blackberry leaves and basil. I also have green onions, leeks, Swiss chard, a few strawberries, and more herbs that I will harvest from the garden.
My cucumber and zucchini plants are alive, but small. I don't expect to get anything from them yet, but I am grateful to have some plants that have finally not been eaten by bugs!
A note for those who are in the northern hemisphere in a cooler climate than I am: July is a great month to start seeds for a fall harvest. This is a helpful chart for fall planting.
Sam's Club:
Rice ($8.64 for 25 pounds)
Worcestershire sauce (this is on sale)
Knorr Chicken Bullion powder (this is now .40 less at Sam's Club than Walmart)
Black pepper
Vanilla
Powdered sugar
Brown sugar
All-purpose flour
Salt
Chocolate Chips (By the time Sam's Club opens in the morning, it is 105º, and the car is much hotter inside. I'll take ice in an insulated bag to the store so that I can bring these home unmelted.)
Almonds
Ketchup
Mayonnaise
K.C. Masterpiece BBQ sauce
Pancake Syrup After reading how many of you make your own I will be trying that instead.
White Vinegar
Oxi-Clean Powder
POM Toilet paper
Cheddar Cheese (5 pound block for $11.66)
Mozarella cheese (5 pounds shredded for $10.66)
Pepperoni (the only exception to my $2 price per pound limit–it's $10.52 for 3 pounds–but we only use a tiny amount at a time when we make pizza)
Gatorade powder (I have never bought this, but after reading the comments here and researching prices, this looks like a great way to store an electrolyte solution for when people are sick, and it looks to be lower cost than other options).
Winco:
Pink beans
Margarine
Potatoes (if I can find them for .20 a pound or less)
Carrots (I am drying some each month in my dehydrator)
Oats
Walmart:
Knorr Tomato Bullion powder
Vegetable Oil
Cheddar cheese powder
Lemon juice powder
Cream of Tartar
Cocoa powder (Dutch process is $5.72 a pound if you buy 5 or more pounds, otherwise it is $6.35 a pound)
Oregano
Parsley powder
Hibiscus flowers
Lemongrass
Orange peel granules