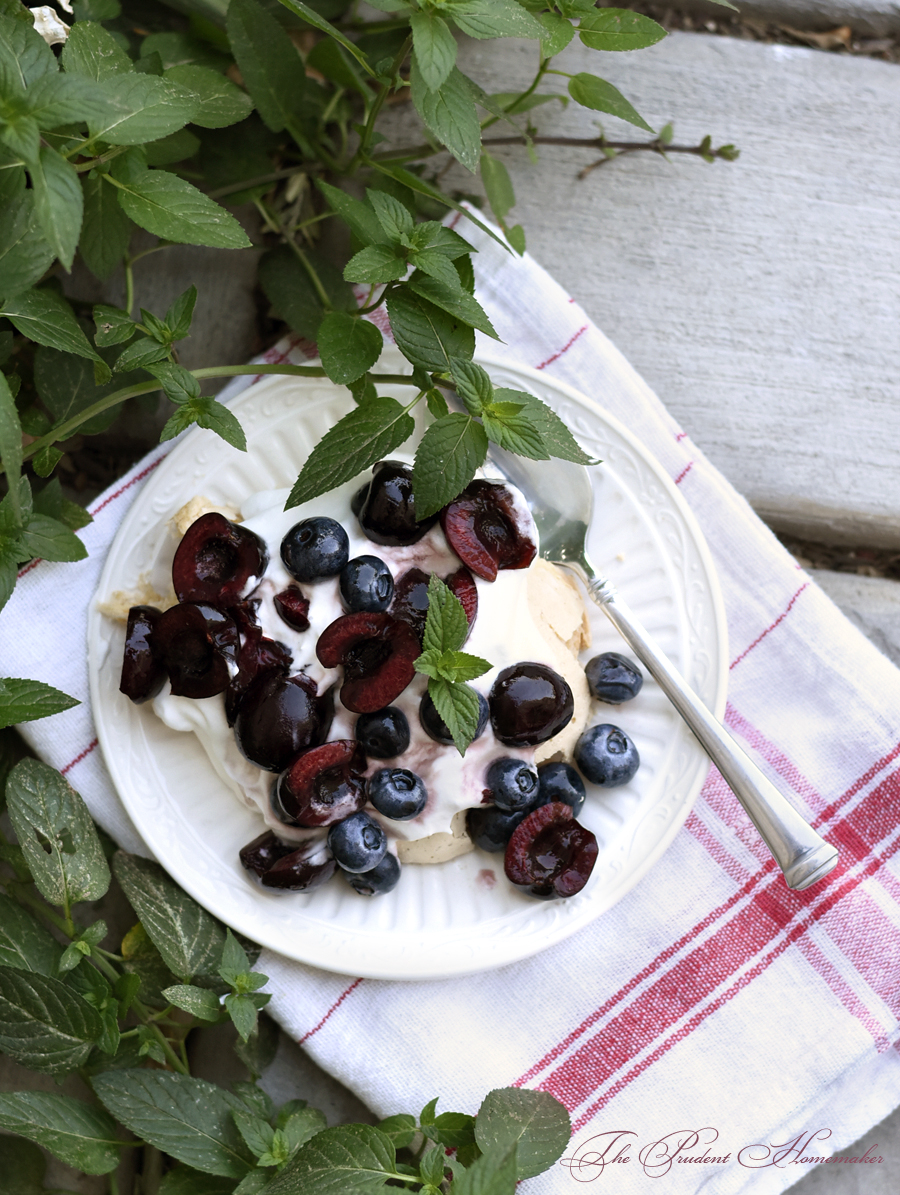 My budget for food and toiletries for our family of 10 for this month is $200.
July is one of our highest utility months, as we are using more water in the garden and using the air conditioners (our house has 2 units, plus a window unit in our pantry) and ceiling fans all the time, as our highs between 105 and 118ºF. Normally summer bills are matched by an increase in income (and lower utilities in the winter for us are matched with a lower income, as fewer people move during the winter), but not this year. Consequently, I'm lowering the budget this month. I am also considering keeping it at the same amount in future months, as we will have a new regular expense starting in August.
With an irregular income, I pay my bills in this order: mortgage, then utilities and other bills (like insurance; we have no consumer debt), then food, and lastly anything else (clothing, schoolbooks, etc.). If our income doesn't cover everything, then we can eat from the pantry, freezers, and garden.
The grapes and peaches are ready in the garden. I'll be picking 3 kinds of grapes (Red Flame, Thompson's seedless and a non-named seeded grape) as well as Early Elberta peaches. We're also still picking apples from our Dorsett Golden tree.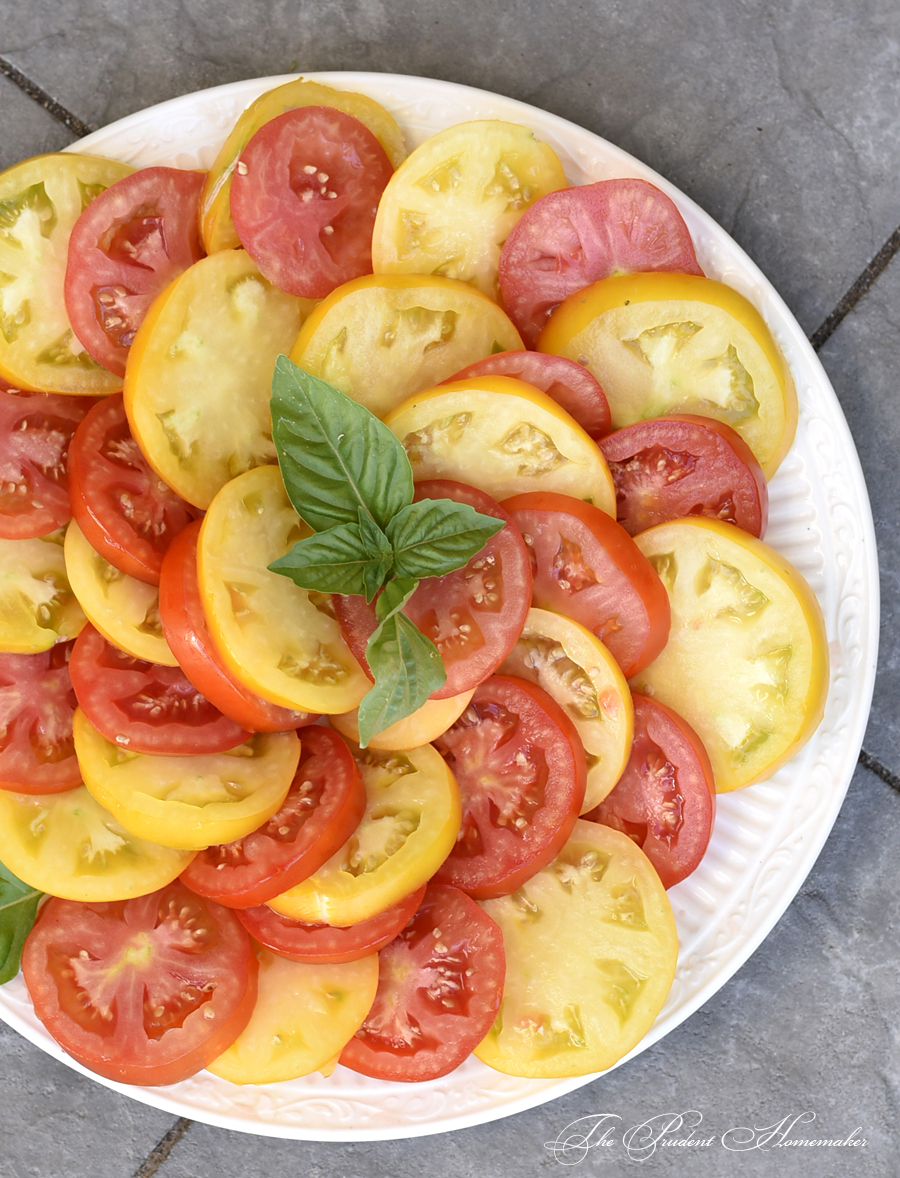 There should be a few tomatoes ripe. Usually, once it heats up they stop flowering and don't flower again until mid-October, but for some reason, there are flowers on several of my plants right now. We love tomatoes, so I'm very grateful! We've been picking about two colanders full a week for the last 3 weeks.
I have some Swiss chard ready in the garden, as well as several herbs, including basil, oregano, chives, rosemary, sage, and thyme.
I am hoping for some zucchini–but will have to see if they flower much, due to the heat. One of my plants looks promising with plenty of female blooms ready to open in the next month, but there are no male flowers, so it may go unpollinated. Another plant has no flowers whatsoever. I had several other plants die, so I replanted and am currently waiting for them to get larger. Usually, they won't set flowers during the summer, though mid-July, should the monsoon season come upon us with a few overcast days and one day with a few hours of rain, the temperatures may drop enough for flowers. (Last year this mid-July rain never happened and the temperatures kept rising–and my garden burned worse than normal).
I'm hoping, too, to see some pollination on my Armenian cucumbers, which I haven't seen yet. I've not seen any female flowers yet. I have several more seedlings that are up but still small; hopefully, they will grow large enough to flower and produce in October when the temperatures drop (like the zucchini and tomatoes) and if they decided to produce before that I will be delighted. I'm really hoping for some cucumbers now, but so far I haven't seen any. I've realized that in this heat about all I want to eat are cucumbers and tomatoes every day. With this in mind, I planted several more seeds for Armenian cucumbers during the month of June. It will be a few months before I see anything from those, but hopefully, we'll have enough to eat every day and also use to can pickles and relish.
I have a bit of lettuce in the garden still, surprisingly. It is bolted lettuce (it's gone to seed) and usually turns bitter, but in a sandwich, it is just fine. I also have a bit of arugula; mine bolted and self-seeded, and I'll be able to harvest it this month.
Ice cream is at the top of everyone's wish for just about every meal, but isn't exactly practical! Nevertheless, I will be looking for sales on the large gallon store-brand containers of ice cream at Smith's and Albertson's. At the lowest price, I can buy a full gallon for $3.99 on sale at Smith's (and Albertson's has in that size container, with sale prices at $4.49 a gallon; they carry mint chocolate chip in that size and Smith's does not; we usually buy fudge swirl and cookies & cream on sale at Smith's).
I started having a date night at home with each child last month that included ice cream and three games of Sequence after their siblings were in bed. I haven't had a date with all of the children yet, so I'll make sure to get ice cream to continue that this month.
I'll look for sales on pasta. We've been eating ours down in an effort to rotate through all of it. I'm down to only angel hair pasta in the pantry. I'd ideally like to purchase fettucini, rotini, macaroni, and shells on sale. In the past, Smith's has had a $0.49 pasta sale on American Beauty pasta in the past (some areas of the country get the same sale on Ronzoni), but they have been slowly getting rid of that brand on the shelf and now mostly carry it only in a few shapes at the nearby stores (shells and rotini are no longer ones they carry for this brand). This means I'll have to pay more; I've seen sales for other brands (like Barilla) in these shapes at the lowest prices of $0.69 and $0.75 a pound. If I don't find a good sale on this, I'll wait. If I do, pasta salad with homemade Italian dressing and fresh vegetables and herbs from the garden is sure to be on the list. I can add green onions, New Zealand Spinach, basil, and tomatoes from the garden right now, and if I get cucumbers, I'll add those too. There is a coupon on coupons.com right now for $1.00 off two bags of American Beauty pasta. I printed two this week (the limit) and then the coupons reset and I printed two more. If the sale comes, I should be able to get 8 bags of pasta for free.
I'll cook some chicken (more of the legs I bought on sale for $0.44 a pound a few months back) and cook a turkey from the freezer to use in several meals, including some turkey salad (with grapes and apples from the garden), some enchiladas, in sandwiches, and to serve over rice with a lemon dill sauce.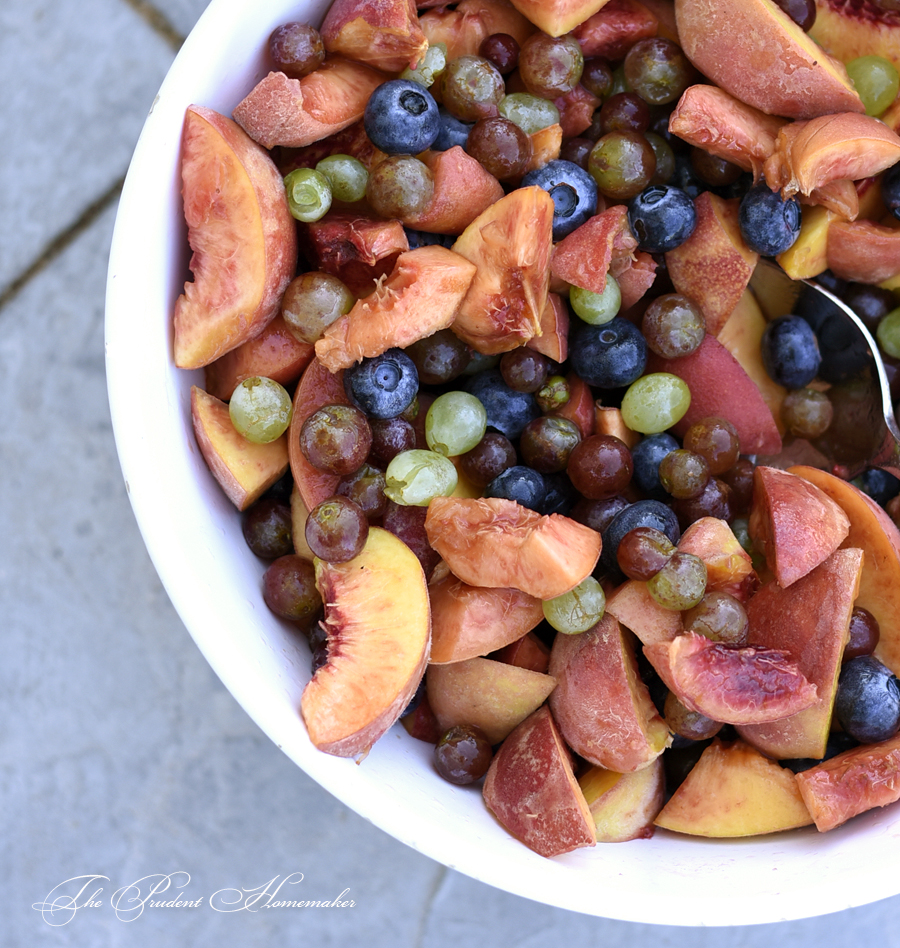 My meals will be simple this month.
I'll make Greek yogurt in the crockpot and granola for breakfasts (and we'll add homemade jam and/or fresh fruit and leave out the cranberries). I'll make smoothies, eggs, and toast. Eggs have been wonderfully low-priced and I stocked up last month.
Lunches will be pasta salads, turkey salad, green salads (with tomatoes from the garden and sometimes hard-boiled eggs), sandwiches, quesadillas, tomato cheddar cracker sandwiches, and leftovers.
I'll make lots of smoothies and popsicles using frozen fruit and peaches from the garden for snacks. We'll also enjoy fresh fruit from the garden and make a few batches of popcorn.
Dinners will include at least bean burritos (I bought tortillas last month), barbecue chicken, beans and rice with tomatoes, homemade pizza, turkey enchiladas, lemon dill turkey, and some more ideas from my summer menu.
Desserts will be ice cream, tarts, fruit crumble, and individual pavlovas.
Here are the items that are for certain on my list this month:
Winco:
Potatoes ($0.25 a pound )
Milk
La Victoria Salsa (I have coupons)
La Victoria green enchilada sauce (I have coupons)
Albertson's:
Ice Cream (mint chocolate chip at $4.99)
Frozen Petite Peas (16-ounce bags are on sale for $1 each through Tuesday)
Corn on the Cob (on sale for 8 for $1, limit 8, through Tuesday)
Pasta (if on a good sale later this month)
Smith's :
Ice Cream (on sale through Tuesday for $3.99)
Blueberries (on sale through Tuesday for the unbelievably low price of $0.88 for a 6-ounce container–that's crazy low-priced for here. NO LIMIT. )
Whipping cream
Lettuce (Red leaf on sale for $0.99 a head)
Milk
Celery
Pasta (if on a good sale later this month)
Vons:
Sweet cherries (on sale for $1.47 a pound. This price is so low my jaw dropped when I saw the ad. Sale through Tuesday. Normal sales prices are $2.99 (lowest) or more usually $3.99 a pound. For this price, I am buying cherries!)
Target:
Salon Graphix Unscented Extra Super Hold hairspray
Playtex Sport Tampons (there are $1.50 off coupons on coupons.com right now and like the pasta, I printed 2 before and 2 after the month changed over, so I can buy 4 boxes for my eldest. This should last her quite some time as she normally uses these washable pads normally but wants to have something for when she is swimming).
Sam's Club:
Toilet paper
Milk
Mozzarella cheese
Cheddar cheese
I let my Sam's Club card expire last month. Rather than renewing it right away, I always try to put off renewing it by several weeks. The new membership starts from the time I pay, so this buys me a few weeks each year. I'll wait until a bit later in the month to renew my card.
What are you planning on purchasing this month? What do you hope to harvest from your garden?