I don't feel like I need to buy much this month, but there are some holiday sales this month that are worth noticing.
St. Patrick's Day sales will include corned beef roasts, potatoes, and cabbage.
Easter sales at the end of the month will include hams, possibly turkeys, and eggs, as well as Easter candy.
Asparagus, lettuce and strawberries should be on sale this month as well.
Daffodils also go on sale this month.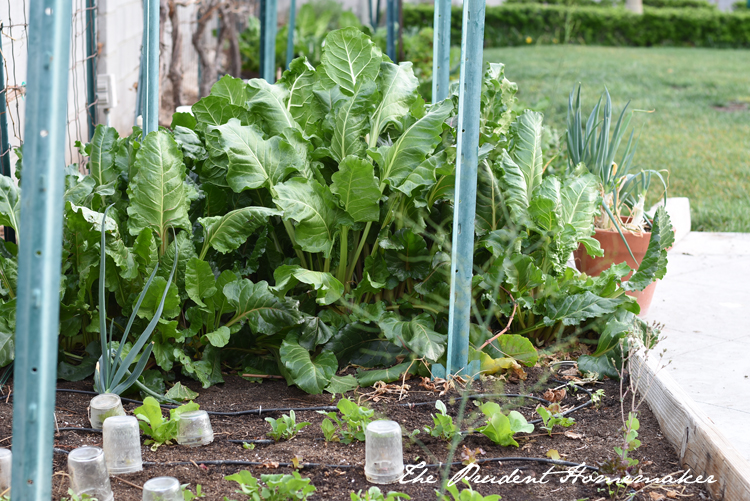 The garden is full of chard, beets, and green onions. Lettuce and radishes will be big enough to harvest this month, and I should have snow peas and asparagus ready as well. I also have several herbs: thyme, oregano, sage, rosemary, garlic chives, onion chives, parsley, peppermint, and spearmint.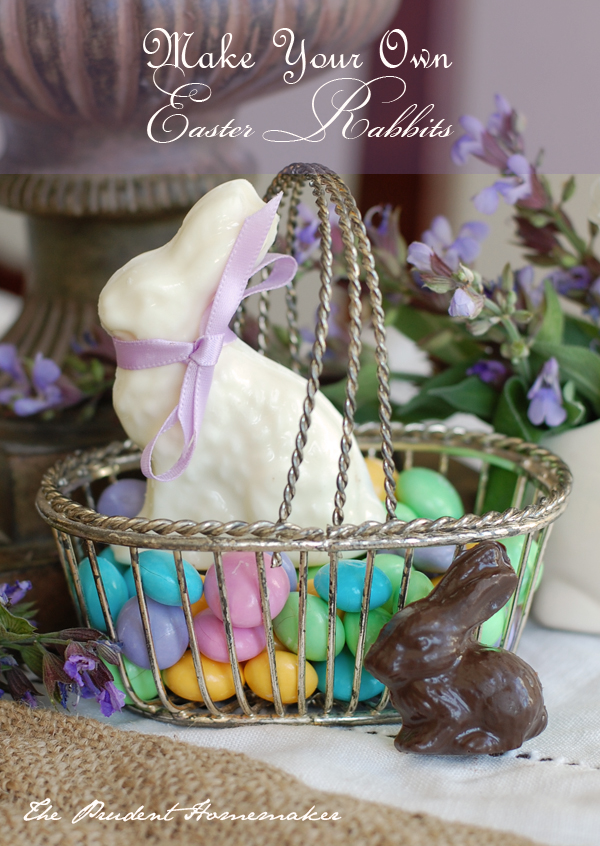 I plan on making Easter rabbits again this year (instructions here). I'll buy some M&Ms to go in our Easter eggs, along with the jelly beans I bought on sale last month. I have some more ideas I want to try pinned on my Easter Pinterest board.
Here's my list for the month:
Feta Cheese
Milk
Eggs
Easter candy (I'll combine sales and coupons for this).
Corned beef, if it goes on sale below $2 a pound. I'm not sure what price we'll see this year.
Ham, depending on price.
Cabbage (I plan to make sauerkraut using this recipe)
Potatoes
Asparagus
Strawberries, if the price goes to $1.25 a pound or less
Toilet paper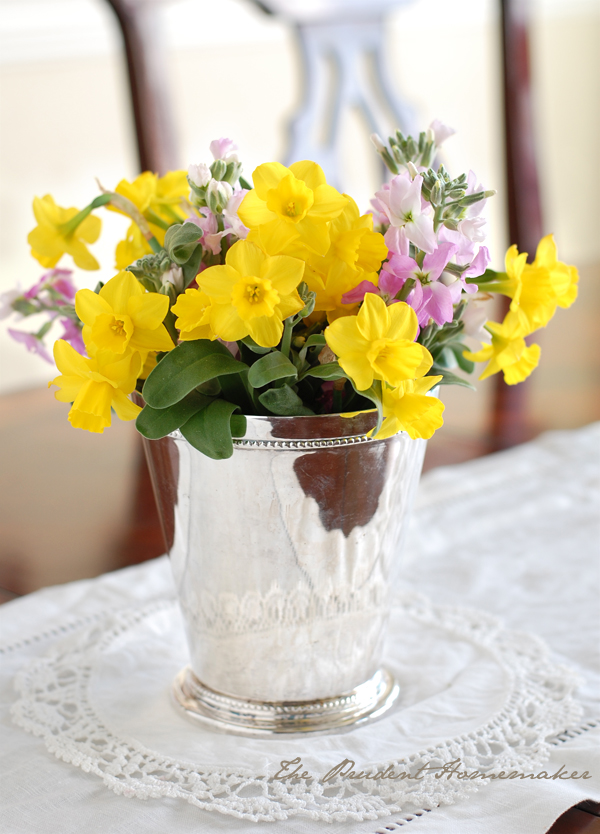 I'll also be cutting flowers from the garden this month: daffodils, Iceberg roses, Lady Banks' roses, nasturtiums, and stock. I'm really enjoying the floral arranging results I've had so far last month using this floral frog
; I ordered this larger floral frog
to use in my arrangements next month.