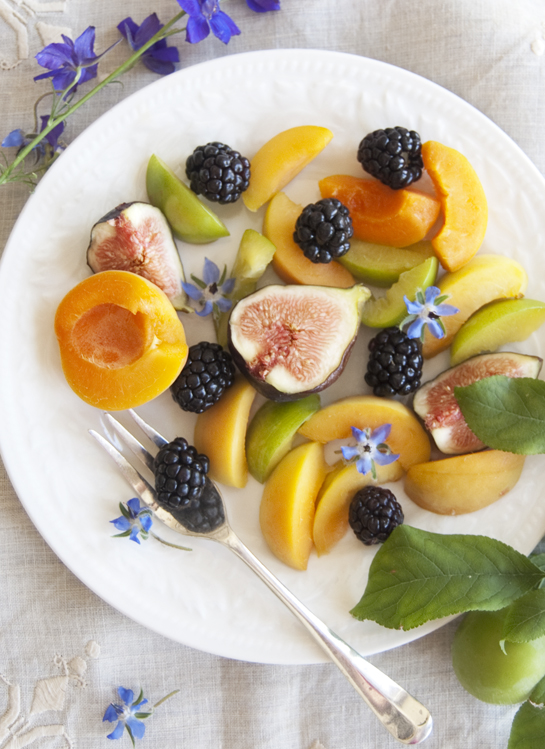 June is an abundant month in the garden. I will pick Royal apricots, Red Flame grapes, blackberries, Green Gage plums, Mission figs, Dorsett Gold Apples, white alpine strawberries, and Early Girl tomatoes. I will cut green onions, Swiss chard, oregano, chives, tarragon, and the first of the Genovese basil.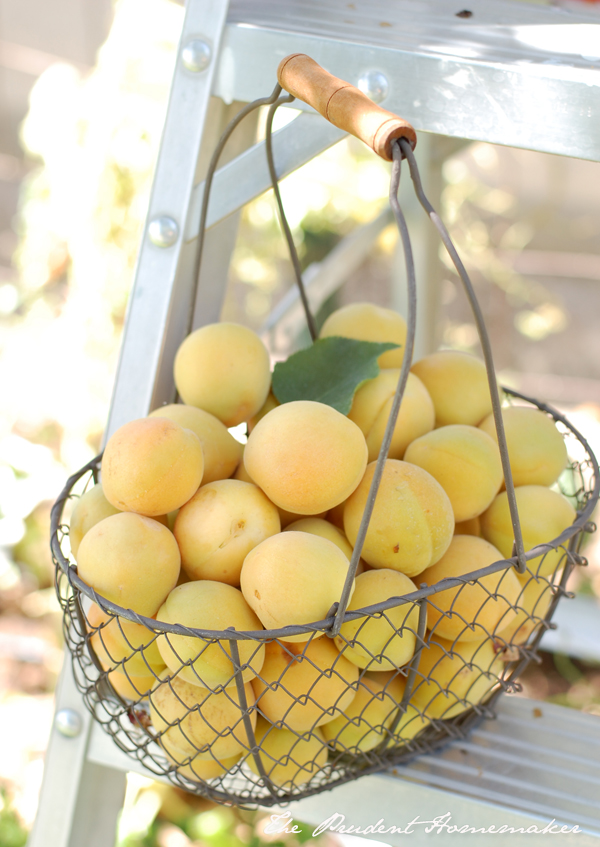 I'll can apricot vanilla jam with my apricots, and freeze most of the blackberries, which will later go in smoothies and fruit salads. I'll can plum sauce from many of the plums. I'll dry most of the figs, to be used later in fig sauce. I'll also make at least one batch of rosemary fig gelato. If we have more apples than we can eat fresh, I'll can applesauce as well. I expect to make yogurt and granola, popsicles, and smoothies.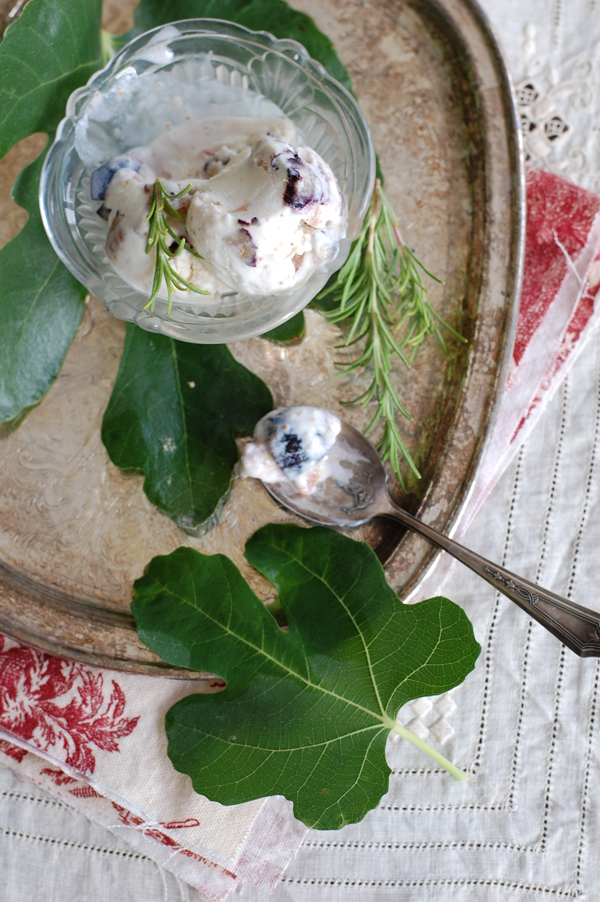 Despite that fact that I won't need to buy a lot of fresh items in June, I have decided to increase our grocery budget by $100 for the next four months, to allow me to do some stocking up on pantry and toiletry items (making a $400 a month budget for my family of 9). I also want to increase our dairy purchases during the summer months this year, including cheese, milk, and ice cream (which should be on sale quite a bit). I am grateful for the increase in income at this time that is making this possible.
Sometime in the next month or two, I expect to see summer sales on women's razors, sunscreen, and lotions. I'm low on all of these items. I'll be looking for coupons and sales for these. I also expect to find sales on first aid supplies, and I will look for deals on those.
During the summer, I make certain to have insulated shopping bags in my vehicle (my grandmother always had a cooler with ice in her trunk to put all of the cold things in her car, allowing her to visit several stores in one trip during the summer–a pratice that I found inspiring as a child). Even with these, I tend to keep my summer shopping trips to early morning, or even better, after the sun has gone down.
My summer menu can be found here. I use my menus to plan meals based on what is currently ripe in the garden, what I have in the freezers and pantry, and of course, what I am in the mood to make!
Sam's Club:
Flour tortillas
Milk
Cheddar cheese (5 pound block)
Mozzerella cheese (5 pound block)
Mozzerella cheese (5 pound shredded)
Pepperoni
POM Toliet paper
Brown sugar
Powdered sugar
Vanilla
Rice
Ketchup
Vinegar
BBQ sauce
Pepper
Chocolate chips
Walmart:
Vegetable oil
Dish soap
Equate dandruff shampoo
Target:
Zest soap (There is .50 coupon on Coupons.com)
Disposable razors (A reader just shared this deal for free razors at Walmart)
Coppertone sunscreen (There is a $1 off coupon and a $3 off 2 coupon on Coupons.com)
Aveeno baby lotion
Johnson's baby wash
Feminine hygiene supplies on sale with coupons (Coupons.com has a $2 off coupon for Playtex right now)
Winco:
Lentils
Pinto beans
Milk
Carrots (10 pound bag)
Whipping cream
Smith's:
Ice cream (I buy the Kroger party pail when it goes on sale)