This April brings Easter sales the first week of the month. Eggs and ham will be on sale this week, as well as Easter candy, potatoes, strawberries, and butter.
This year for Easter I am planning to make chocolate rabbits again.
I am continuing to work on filling in the holes in my storage. I am also adding to my pantry by cutting and drying herbs from the garden.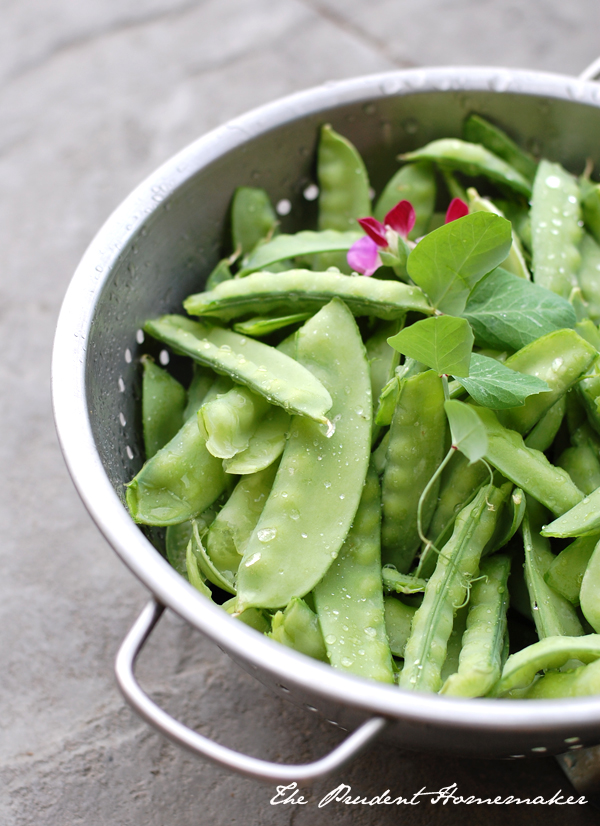 The garden is full of wonderful things in April. This month I'll harvest lettuce, green onions, parsley, tarragon, thyme, sage, dill, chives, beets, Swiss chard, radishes, snow peas, strawberries, and Katy apricots. The apricot tree is still very young (this is the one I planted a year and a half ago in the front yard) so the harvest is still small.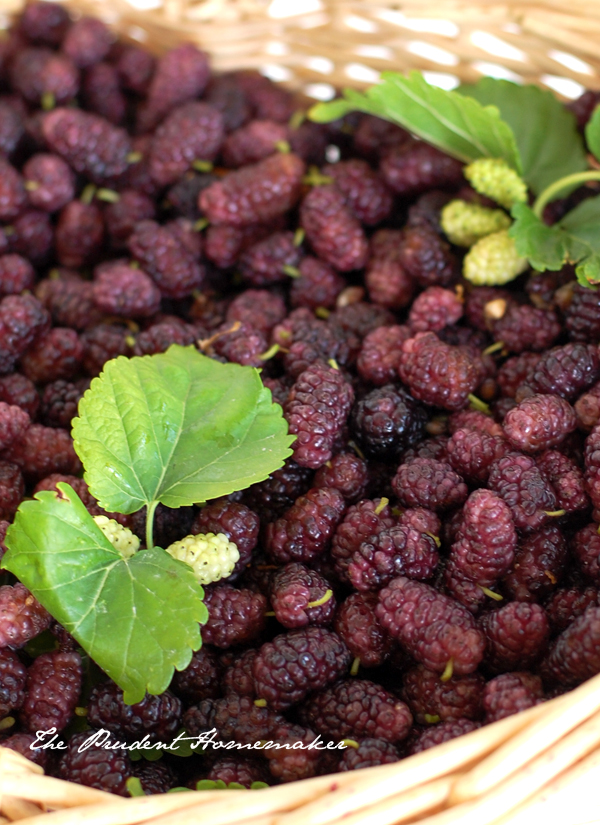 Last year our neighbor let us pick the mulberries from her tree (she doesn't like mulberries, and our picking them saves her a lot of cleanup), and I am certain she'll have us pick them again this year (her tree was planted by birds, and she just let it grow in her garden). Since I have less freezer space this year (because our second fridge/freezer went out) I will freeze some, and dry some in my dehydrator. The frozen ones will be used in smoothies and muffins, and the dried ones in muffins.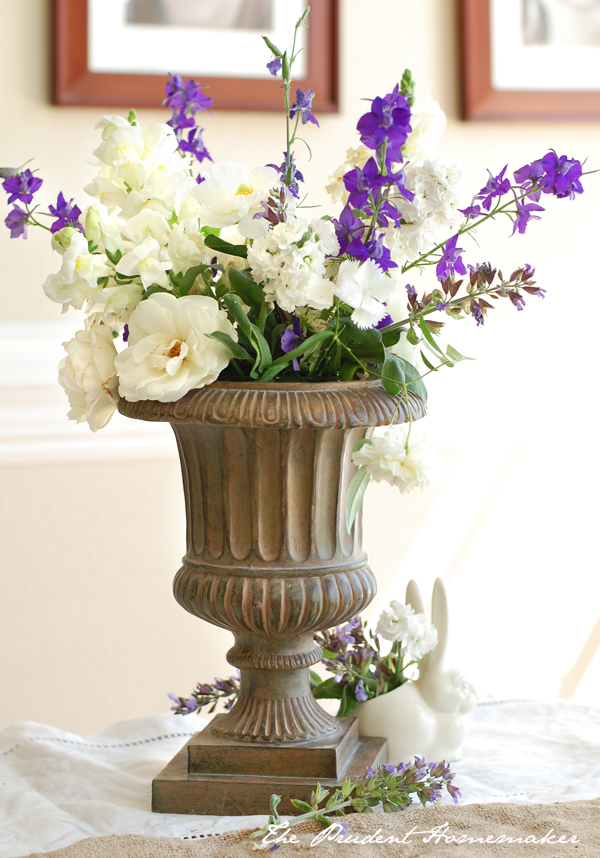 My garden yields lots of roses in April–enough to cut and bring several in to enjoy. The poppies and larkspur will also bloom this month. Larkspur usually blooms for me in May, but the weather has been very warm this year (91º yesterday) and the larkspur are already starting to bloom.
LDS Cannery:
White beans
Black beans
Walmart:
Knorr Tomato Bullion
Knorr Chicken Bullion
Target:
Easter candy. I managed to get two 9 ounce bags of white chocolate M&M's last month for .33 out of pocket, by combining sales, coupons, Target Cartwheel, and $1 from a Target gift card. There is a Target sale and coupon stack for Starburst jelly beans that I will get this week.
Pastel sprinkles (on after-Easter clearance). I can't count on finding any of these on clearance, but right now they are in the dollar section. Update: I didn't find any clearance sprinkles in pink, so I skipped buying these.
Neutrogena Alcohol-Free Toner. I'm hoping for coupons and a sale; however, they are rare on this. Update: I found a $2 off coupon!
Oil of Olay Sensitive Skin Moisturizer with sunscreen. I have a couple of $1 off coupons for this, and two $3 off 2 coupon as well. It's time for Winter to wear some too, so I expect to need more. In past years, I have seen rebates in April when you buy several bottles, and this year is no exception. The Proctor and Gamble rebate must have a total of $50 after coupons and sale prices, to get a $15 gift card back. I've done this in the past, getting enough for the year, and if I can do this again, I will. Here is the rebate form.
Eggs. Target has these on sale here for .99 a dozen, plus a 5% off cartwheel, making them $0.94 a dozen.
Smith's:
The caselot sale is this month. I'll be buying the following items at this sale (which goes over 2 weeks, but includes different things, sold by the case, each week):
Mandarin oranges, on sale for $0.50 a can (11 ounce cans) in a case of 24 cans ($12). I'll buy 2 cases.
Peanut butter, store brand (Kroger) on sale for $1.25 for a 16 ounce jar in a 12 jar case for $14.99. I'll buy one case.
Strawberries. On sale this week for $0.97 a pound.
Russet Potatoes. On sale this week for $0.99 for a 10 pound bag. If they look good, I'll buy 10 bags.
Colgate toothpaste. A 4.6 ounce tube is on sale for $0.89. I'll get several tubes. I also have a $0.50 off coupon.
Barilla pasta. This is on sale for $0.50 a box! Boxes are 12 to 16 ounces, so I'll make sure to buy the 16 ounce ones. You have to buy 10 to get this price.
Vons:
They have a shank half-ham for .99 a pound, limit 1. This is the lowest price around. Update: They were out when I went, so I didn't get a ham.
Sam's Club:
Cornstarch
Feta cheese
Mozarella cheese
Corn tortillas
Olive Oil
Mayonnaise
Toilet paper. I buy the POM brand.
Milk
Other items that I'll buy where I can find the best sales:
Heavy cream. I'd like to make strawberry shortcake this month; I'll whip this with a splash of vanilla extract and a bit of powdered sugar to put on top. I didn't see this on sale in the ads that start toda,y but I will look over them again to be certain.
Challenge cream cheese. There are two different $1.00 off coupons available to print right now on coupons.com. Last December I was able to combine these coupons and a sale to get 4 packages of cream cheese for .29 a package. I'm hoping to do the same this month. I thought I would see a sale on these for Easter, but I have not. If I find a way to get cream cheese for less than $1 a pound using these coupons or on another sale then I will get some.
Mustard. I like both Gulden's Spicy Brown and French's Spicy Brown mustard. I have two coupons for French's, so I'll look for a sale on these to combine with the coupons.
I will also keep an eye out for any other fantastic sales during April.
April is also the month that I attend a community garage sale. I've made a list of needed items. I will be looking for clothing and household goods at the sales. My list includes both sizes for each child (including larger sizes, to be prepared for growth spurts and next year) and the number of items needed in each size. I've been selling items via Facebook garage sale sites to have money to spend on this day, and I am listing several more items for sale in the next week, to add to the money I have to buy these needed items.