We celebrated a simple Christmas at home. I was able to finish a couple of quick gifts and make some quick candy for stockings.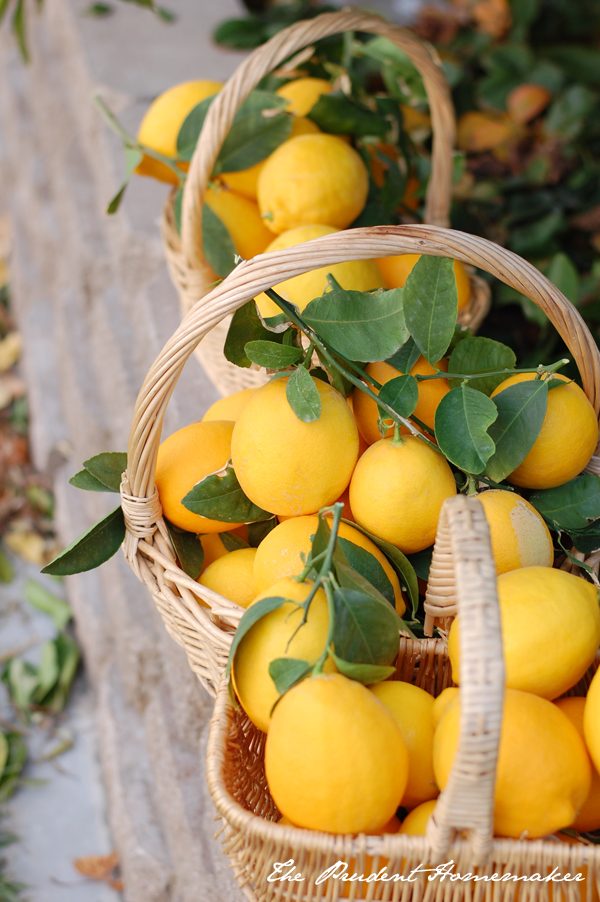 I harvested meyer lemons from the garden. Because of last year's freeze, I only had a few lemons, but each lemon is very large.
I cut oregano from the garden and hung it to dry.
I made rosemary olive oil bread with rosemary from the garden.
I continue to collect water while waiting for the shower to warm and using it to water the potted plants and fruit trees in my garden. I also used the water left in glasses at the end of the day, and the occasional final rinse from a pot that I was washing. I only had to water these pots from the hose twice this year by collecting water in this way.
Our electric bill came; I was successful at continuing to use less energy this month than what I used the same month in the previous year. Nevertheless, the cost per day has increased by .49 (though I am using less) as rates continue to go up. I am grateful that by doing more to conserve energy, I have not seen a much larger increase in my bill.
We used extra blankets at night and were able to keep the heat off all week (I just turned it on this morning for a short while; it naturally warms to 68º during the daytime without me turning the heat on. The last few hours before dawn are the coldest hours of the night, so I will program our thermostats accordingly.) Our below-freezing temperatures were late this year, not arriving until Christmas (though we had a night of 34º in November, which killed all but one of my tomato plants). The weather has been instrumental in keeping our utility bills down.
I mended a dress.
I redeemed Swagbucks for a $25 Amazon gift card.
What did you do to save money last week?