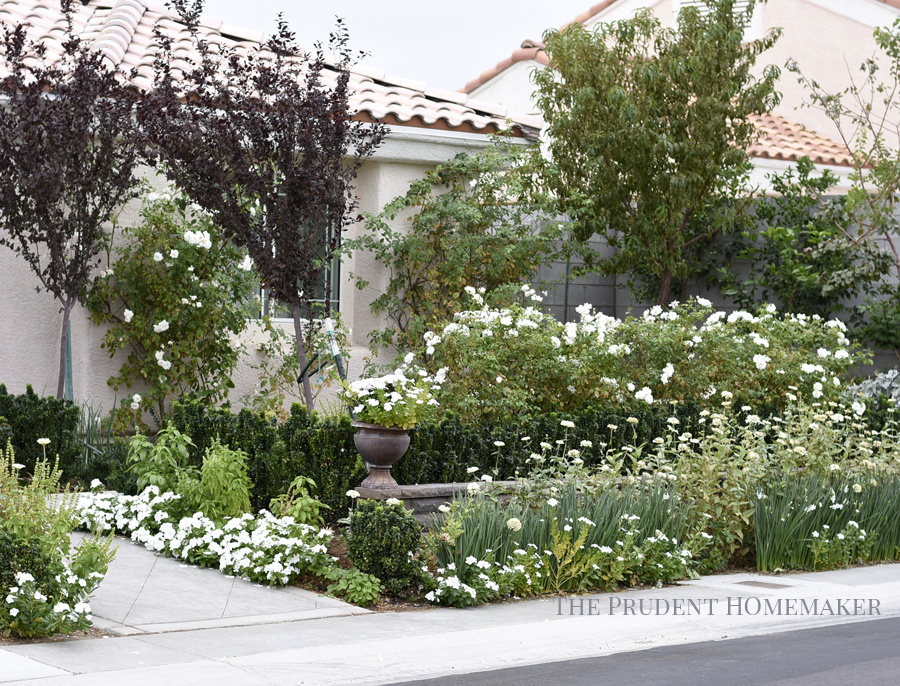 The temperature dropped ten degrees, making for perfect planting weather.
I sowed seeds for lettuce (from ones collected from my garden), white alpine strawberries and pansies.
I harvested Swiss chard, Armenian cucumbers, pomegranates, pears, oregano, rosemary, thyme and chives from the garden.
We had a rain storm pass through. I turned off all of the sprinklers and drip lines to save water. I love the rare rains we get, and it's even nicer when they come on my assigned watering days!
The temperature dropped below 90º, so I turned off our air conditioners for the year.
I spent more time cleaning and organizing the pantry. I planned meals using what we had on hand.
We put money in savings.
I rounded up our mortgage payment and paid a little extra towards our principal.
What did you do to save money last week?
My Gift a Day series starts tomorrow! Be sure to visit again this week to see what I'm making for Christmas! To see past years' projects, click here,