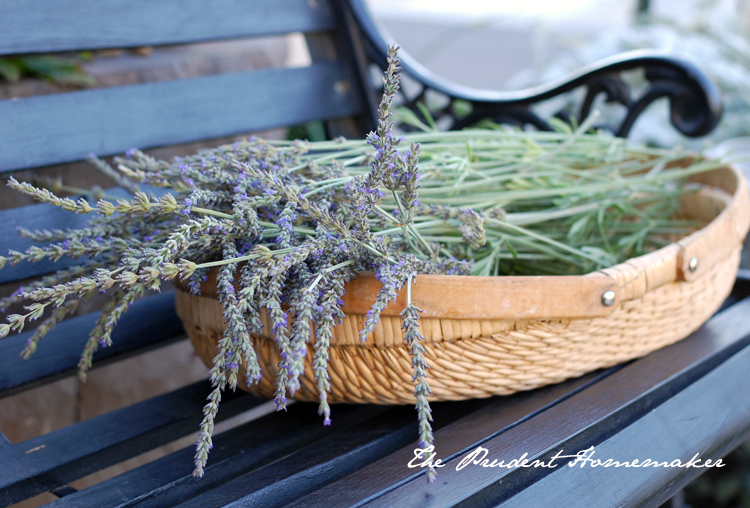 I turned 3 pairs of torn jeans into shorts for the girls.
I collected alpine strawberry and nasturtium seeds from the garden.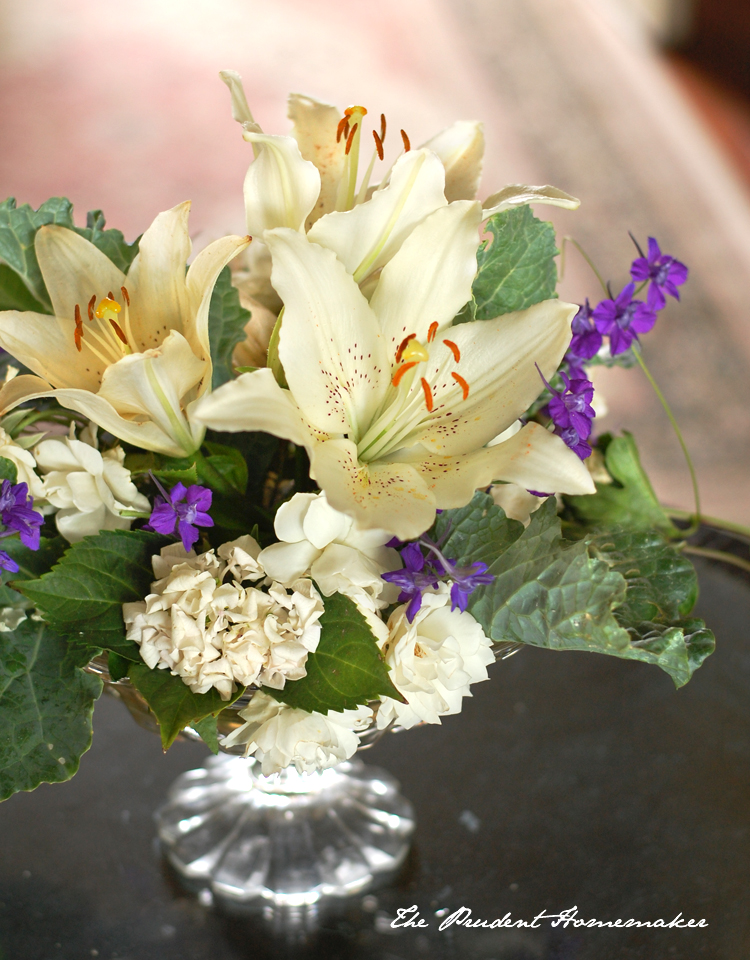 I cut flowers from the garden to enjoy inside.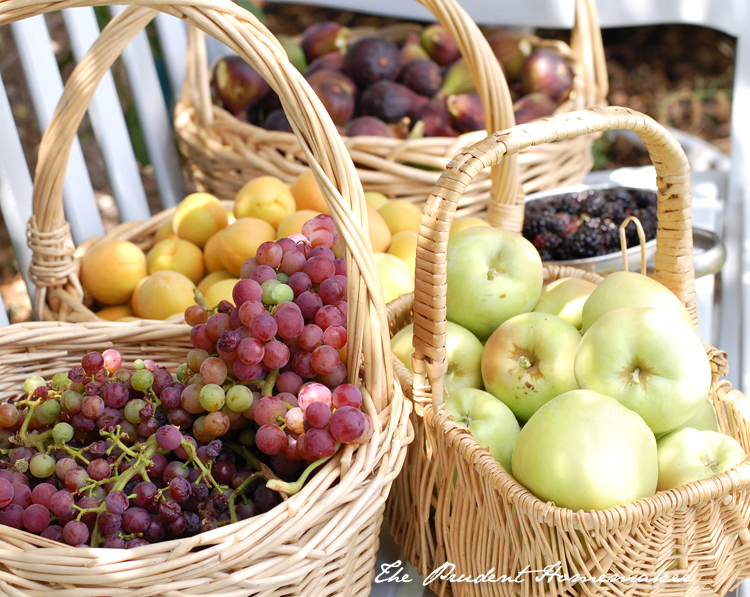 I picked apricots, figs, blackberries, apples,and alpine strawberries, and cut grapes from the garden.
I cut lettuce, lavender, and parsley from the garden.
We had company for dinner one night. I served white bean dip with pita bread, with grapes and sliced apples from the garden. I picked lettuce and we also had a green salad with sliced apples from the garden, dried cranberries, feta cheese, and balsamic orange vinaigrette.
I purchased bug spray to spray the house myself, rather than hiring a company to do it with a year-long contract (something that is pretty normal for people here). The bugs are mostly a problem in the summer, and the spray was $15 plus tax. A month from a company is $35 to $50 plus, and you have to sign for a year, or a one-time fee of over $200. I'll be spraying this week.
What did you do last week to save money?