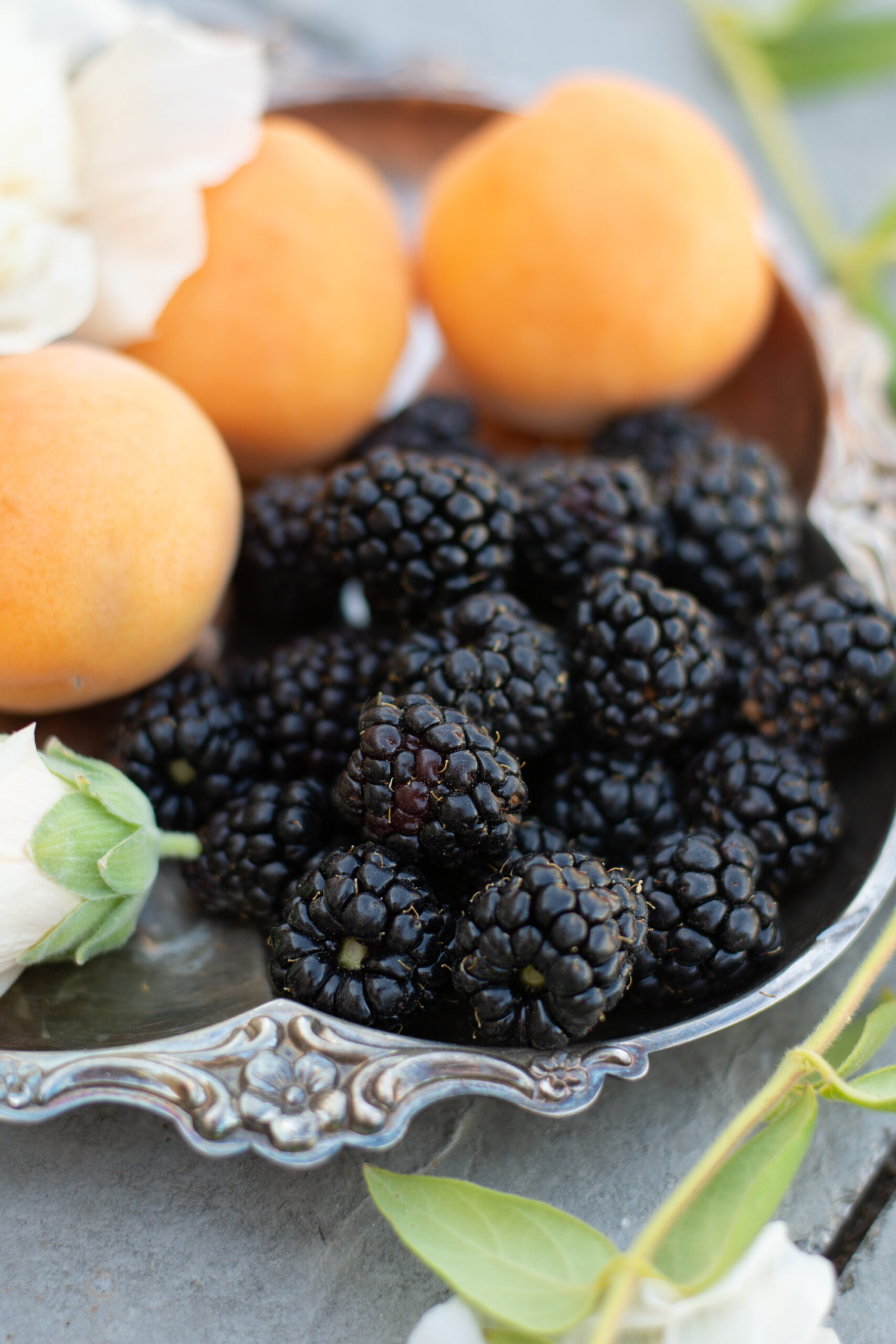 I read an e-book from the library, The Women of Chateau Lafayette. I did enjoy this and learned a lot, but would have preferred to known when starting the story that the third character (the one from WWII) was fictional, based on the stories of several women from the area.
I was unable to get The Kitchen Front as an e-book anytime soon (18 people were ahead of me in line) but the library had the actual book available immediately, so I reserved it and read it this week. It was excellent!
The weather has been cooler (than average; we've still had plenty of 95 degree days, but hotter is normal). I have been waking even earlier lately than usual (around 4:30 a.m.) so I have been opening the house up earlier than usual (before dawn, when it is the coolest time of day), including the front and back doors. When the nights were cool enough I opened up the windows before everyone went to bed for a few hours in the evenings. My electric bill was $35 lower than it was for the same time last year.
I mended my son's beloved stuffed animal that he takes to bed. It had come open at the seam and its leg was mostly unattached as well.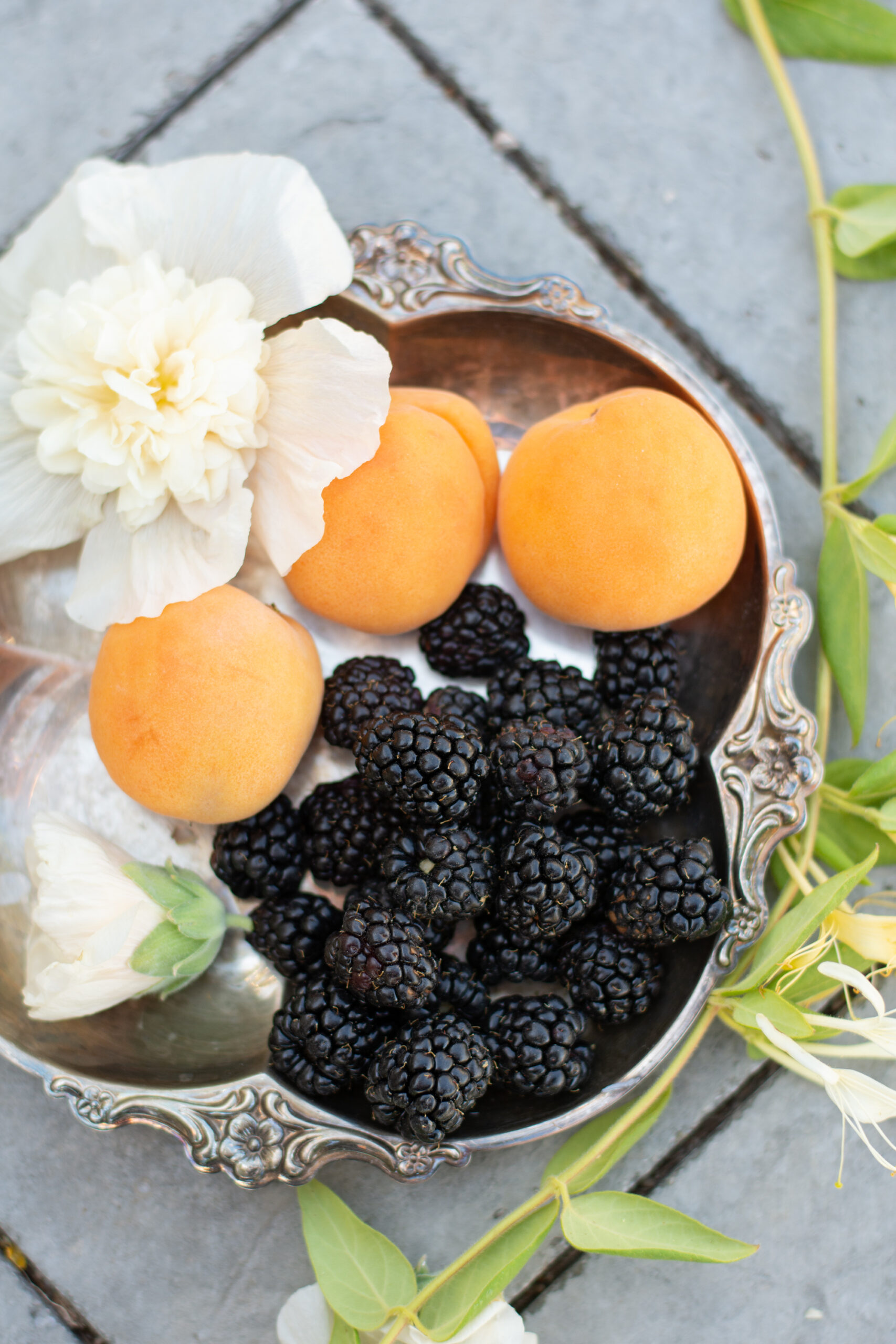 I harvested apricots from the tree in the front yard and a few blackberries from the garden.
I planted eight fruit trees in the garden: two Stella cherries, a Dancy mandarin, two Rio Red grapefruits, a Bearss lime, a Pink Lady apple, and a Kerman pistachio. It is going to take several years before I can start to harvest from my new fruit trees, but I am glad that we found a way to grow more trees in the garden as well as a larger variety of fruit.
I sowed seeds for perpetual spinach (a type of Swiss chard, aka silverbeet), which I will be trying for the first time, along with seeds for thyme, Armenian cucumbers, Beit Alpha cucumbers, marjoram, Thai basil, Genovese basil, and peanuts. This will be my first time growing peanuts but they are supposed to do well here. While this later than my usual direct-sowing time, all of my seeds are going to go in late this year because of the garden renovation. I also sowed seeds for zucchini, as the wind snapped one of my plants right off at the base.
I ran drip irrigation lines to part of the garden.
My husband poured more concrete curbing for the edges of the beds where they will meet the grass.
With the rising price of houses, our property taxes have increased by almost $50 a month. I am grateful that we are not renting (I have heard that local rents have increased anywhere from $150 to $700 a month!) I am mindful of the importance to look for ways to continue to find to save money so that we can cover the difference as the cost of living rises.
What did you do last week to save money?
Want to be inspired to save money each week? Subscribe at the bottom of the page and receive these posts in your email!
Would you like to support my site?  As an Amazon affiliate, I earn from qualifying purchases made through my links. This means that I earn a small percentage from ANY items you place in your cart and purchase within 24 hours after going to Amazon from one of my links (i.e., it doesn't have to be an item I have linked here).  If you're going to be making a purchase from Amazon this week, I thank you for using my links to support this site!