I dug small paperwhite bulbs from the garden (that had multiplied) and transplanted them to another spot in the garden. In a year or two, these bulbs will be big enough to flower.
I carefully dug up and transplanted beet and Swiss chard seedlings that had self-seeded, and transplanted them into rows in another spot in the garden where they'll have room to grow fully.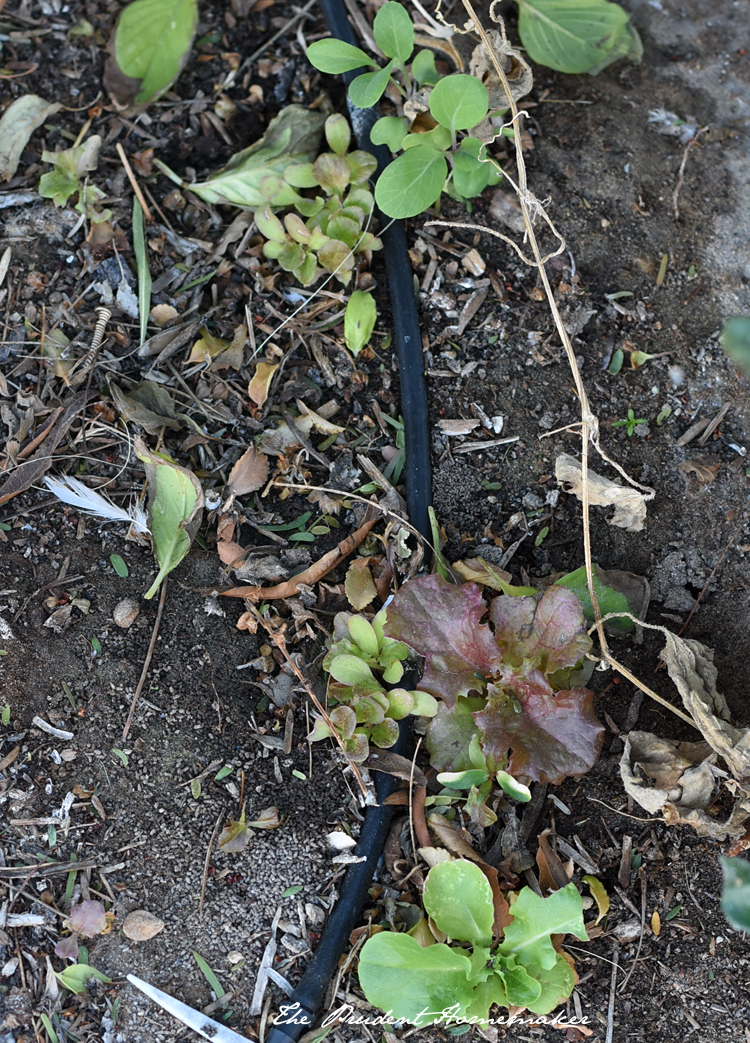 I dug lettuce seedlings, separated them, and transplanted them in the garden.
I dug and potted 2 small euyonomus bushes that I started last year by tip layering.
I planted seeds for spinach, snow peas, mache, parsley, radishes, lettuce and larkspur in the garden. This is a bit late for planting snow peas normally, but I am trying a new kind (also open-pollinated) that ripens in 30 days instead of 85 days. I hope this will allow me to have a larger harvest before April, when it gets too hot for peas here. My seeds came in the mail on Saturday, so I planted them right away.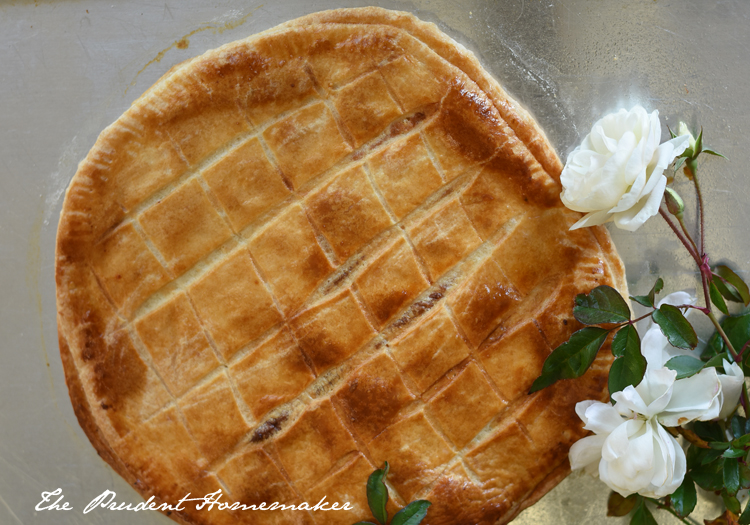 I finally was able to make the galette des rois that I had been planning for the beginning of the year. It involved making my own puff pastry. I found a quick version recipe (in French) that I followed, and it turned out delicious! It was also rather inexpensive to make (the two crusts used less than a stick of butter each–200 grams, to be exact), which gives me hope to try making more recipes that call for puff pastry in the future.
I cooked a large pot of pinto beans in the crockpot, which we ate over several meals.
I made a triple batch of laundry soap.
Our lawn needs to be aerated. We looked at the price of buying a hand-held aerator versus renting. Renting a powered machine would make quick work of it, but it was $176 a day to rent! (Half-day options were also available, but still expensive!) Instead, we purchased a hand-held aerator for $30. The lawn needs to be aerated every 2-3 years, and we've never done it (the lawn is 9 years old), so it is getting thin, and the last time we overseeded, much of it didn't take because of thatch. Now we have a tool that can be used every time we need to do this. I'll be overseeding it in a few weeks (our last frost date is only 3 weeks away!)
What did you do to save money last week?