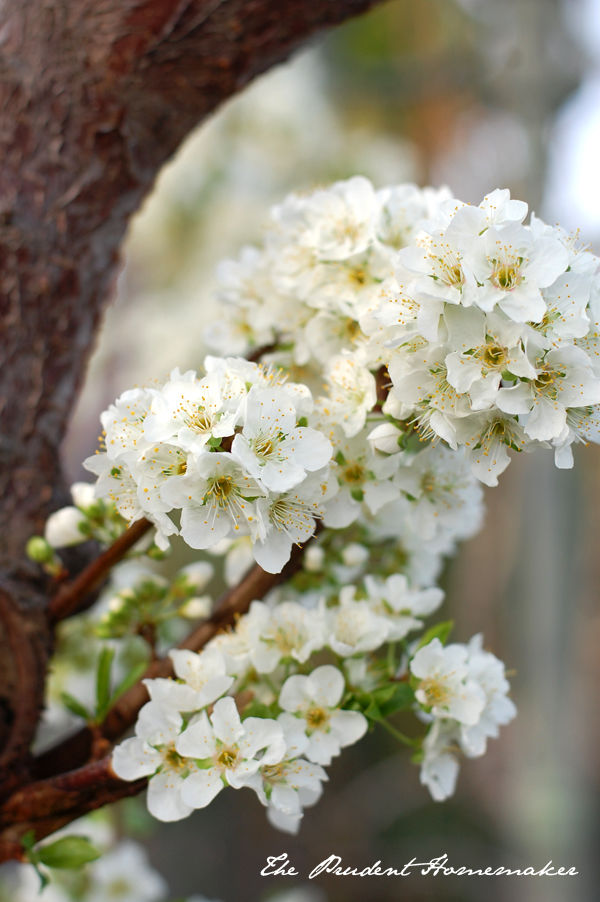 I cut a few plum branches from the garden to add to the branches I had cut the week before, and made an arrangement for our table.
I set out tomato plants in the garden this week. I decided to purchase the larger plants this year, with hopes of an earlier harvest (before it gets too hot for them to stop flowering at the beginning of June). I made sure to purchase those plants that had 2 plants in the pot, and I carefully separated them before burying them deep in the soil with fertilizer and some new soil.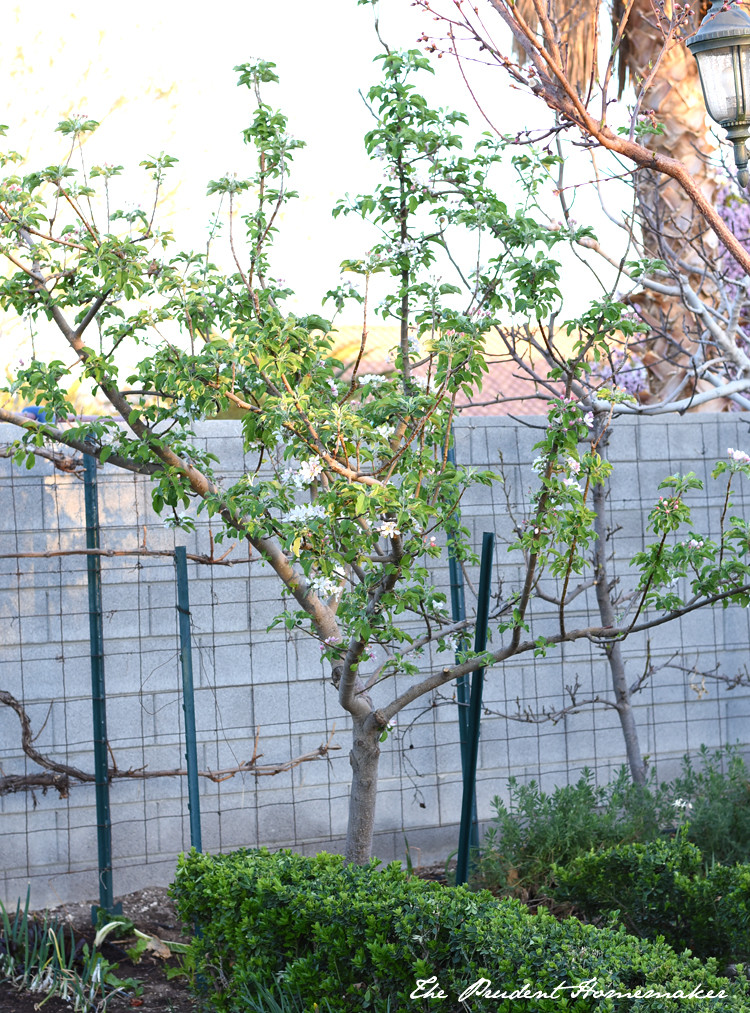 I used a $10 off coupon at the nursery to purchase the tomato plants, along with some soil sulphur, new soil, and 2 plants for my dad.
The nursery sent out another $10 off coupon (wrapped around the grocery ads, for those readers who live in Las Vegas). I went back to the nursery later in the week to purchase more manure (having used all of the previous purchase of manure in the garden) for the grass, as well as a bit extra for the garden, and some more plants for my dad. The manure was discounted this week when you purchased more than 10 bags, so I saved an additional $5 off my total.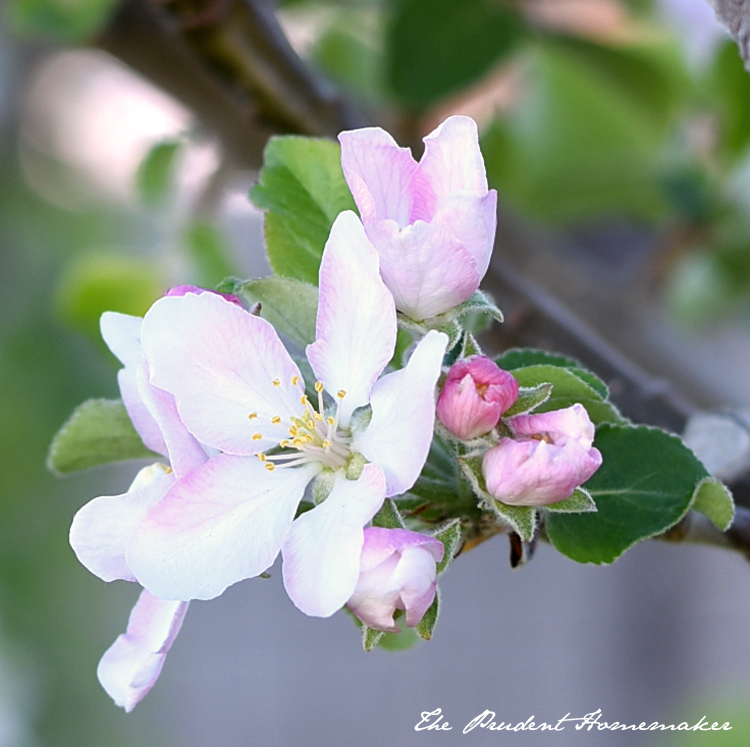 I planted seeds in the garden for lettuce, sunflowers, poppies, Bells of Ireland (a new try in the garden for me this year; the package says they self-seed readily, so if they do well I should be able to collect seeds to expand my plantings next year), arugula, and borage.
After planting a female pistachio tree, I planted some more bulbs in the garden that had multiplied in the center circle in the back underneath it. They're small and will take a few years to grow large enough to flower, but in a few years I'll have more paperwhite and daffodils in the garden to enjoy.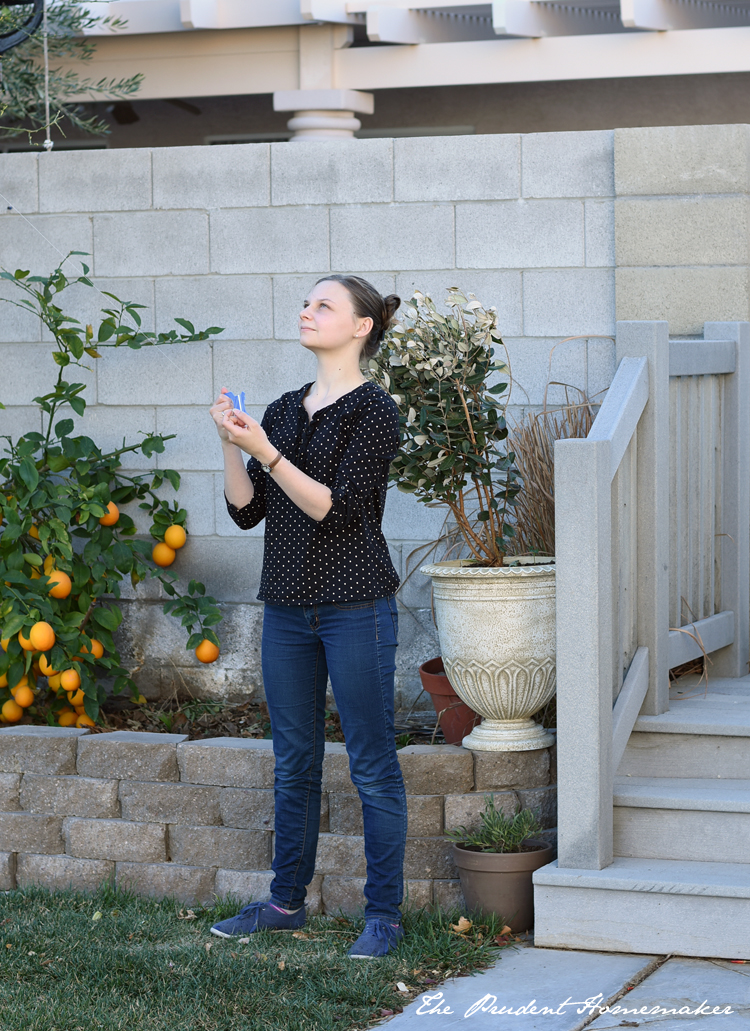 The wind was perfect for flying a kite
I overseeded the lawn, paying special attention to the bare spots (Japanese beetle grubs are a constant source of trouble in the lawn, as they eat the roots), and then used our manure spreader to spread manure on the lawn. I raked it in and programmed our sprinklers to water the new seed so that it will take. I set the water length the recommend time for new seeds, and found it to be too wet (most likely as tempartures are still nice and not yet too hot here), so I cut the time in half. It was still too wet the next morning, so I cut it again by a fourth and spaced out the time a little more. In a few weeks our lawn will be a dark green, thanks to the manure.
I borrowed a tool from a neighbor. She had offered and I wasn't sure I needed it, but I decided to try it out, and it worked well. I asked if she was interested in the two pots that I got for free last week, and she said yes, so I was able to give those to her as a thanks.
I used a free sample of sunscreen several days while working in the garden.
I juiced lemons from the garden and froze the juice to use throughout the rest of the year.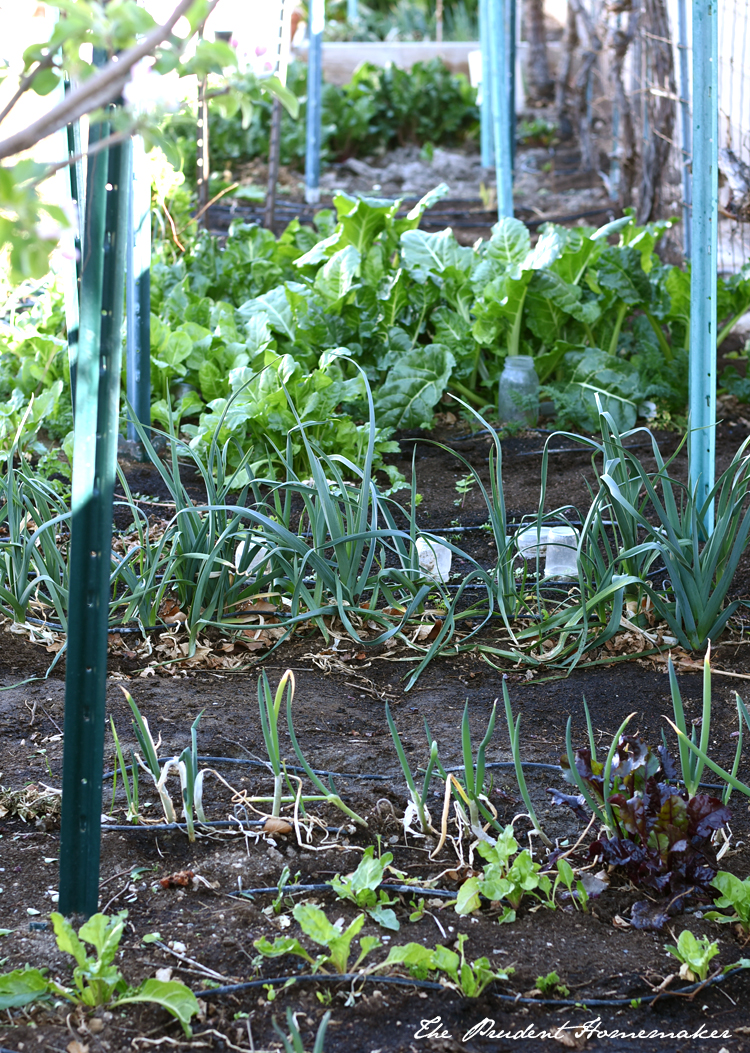 I cut green onions, garlic chives, thyme, Swiss chard and beet greens from the garden.
I used several coupons at Target, along with Target cartwheel, to purchase some needed items, as well as some jelly beans for Easter. (I never did end up buying any candy for Valentine's Day this month!) I also checked out the Valentine's clearance items, which were marked at 90% off. I found something for Elsa's birthday (a Frozen themed notebook with pens, a stencil, and stickers) for $0.40, and a heart-shaped felt sewing kit with embroidery thread, needles, and felt hearts for $0.79 for Wren's birthday. Wren has been wanting a beginner-level sewing project, and I hadn't yet thought of anything that would be great for her skill level (and still be finished quickly enough to give her a sense of accomplishment without being too long of a project).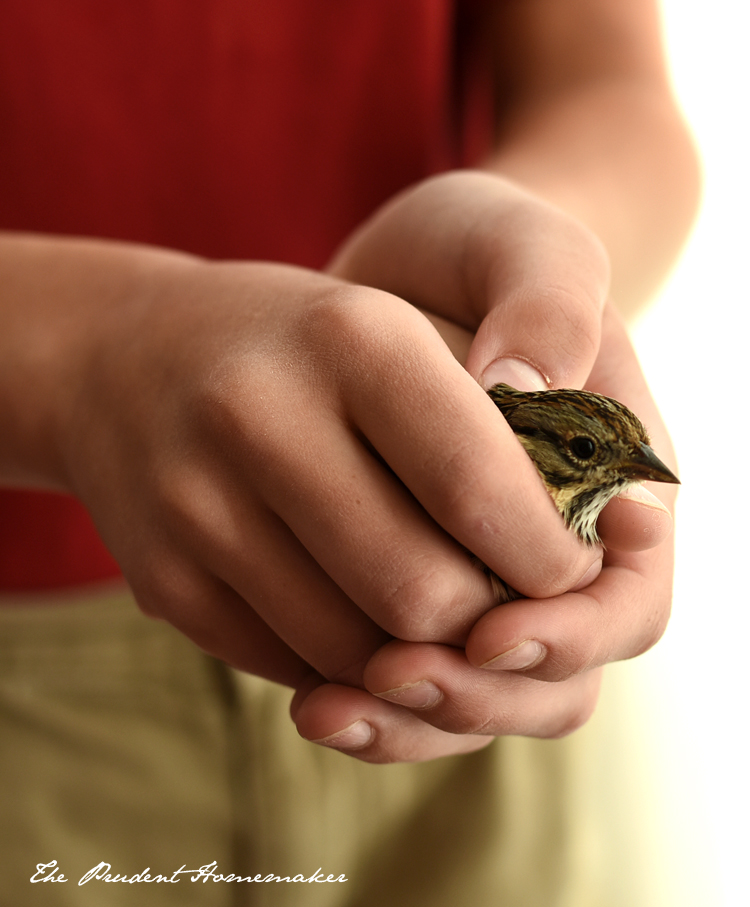 Ezrom looked up from his schoolwork to find yet another bird trying to fly through the window–from the inside of the house. He caught it and took it outside. (Last time it was a hummingbird).
My husband began painting our trailer (that he built years ago, and added to a few month back) with free paint that was given to him.
I found a new-to-me site with some free spelling and penmanship printable pages. The old spelling site I used to use and share no longer offers freebies, nor does the penmanship site. The site is: K-12 Reader . I've updated my Kindergarten and First Grade pages with these links (note that the spelling continues to higher levels, if you need a free program). The site also has grammar and writing worksheets.
What did you do to save money last week?