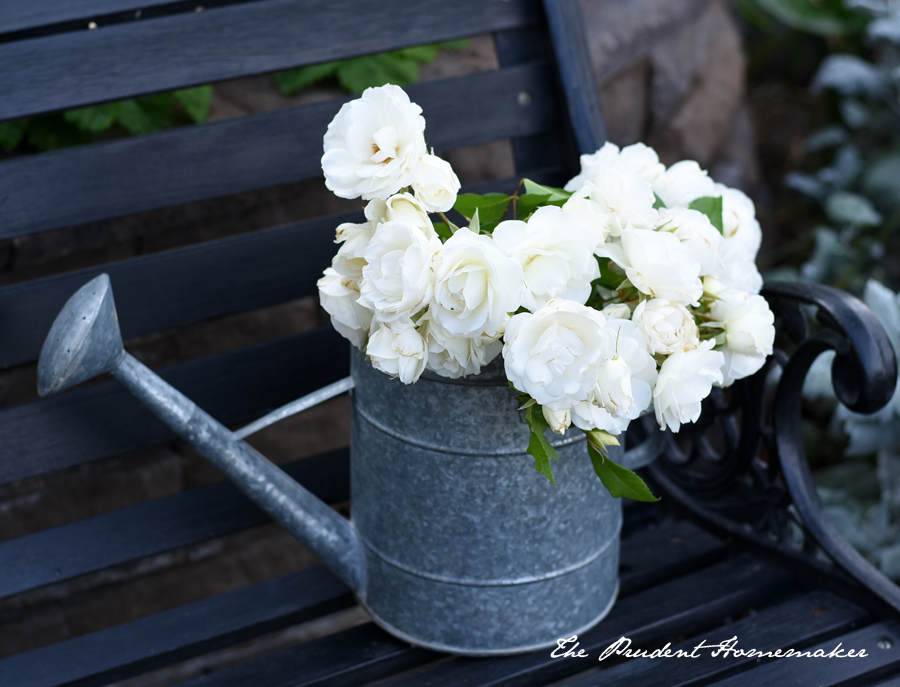 I cut roses from the garden.
I sold a few items via a local Facebook garage sale, and took the money with me to go garage sale shopping at the community garage sales.
I went with a list, as I always do. I didn't find much this time, as we had an unusual rain storm come in, and not nearly as many sales, but I did find a few things, including a new bicyle helmet for $2, a small calculator for my purse for $0.25, a couple of books ($0.50 each), some safety pins ($0.25) and staples ($1), and a cardigan for Winter ($1). I also bought a set of 8 linen/cotton napkins for $1. They said, "Dry clean only" on the label! I intend to wash them on delicate and hang them to dry, and use the fabric to make something else (most likely some lavender sachets). I may not have to cut them down at all, depending on how much they shrink (they are brand-new).
The weather has been very warm, and a couple of afternoons it got up to 83º in the house (it was 88º outside). I resisted turning on the air conditioner and waited it out under the ceiling fans. A storm blew by over the weekend, lowering the temperature from the high 80's to the low 70's. We enjoyed open windows all week and only had to run the ceiling fans part of the time. Saturday brought some unusual rain, which was a blessing.
I sowed seeds in the garden for basil, butternut squash, Armenian cucumbers, and lettuce. It's a bit late for lettuce, but I planted a 29 day variety with hopes that I may get some from it before it gets too hot and just bolts.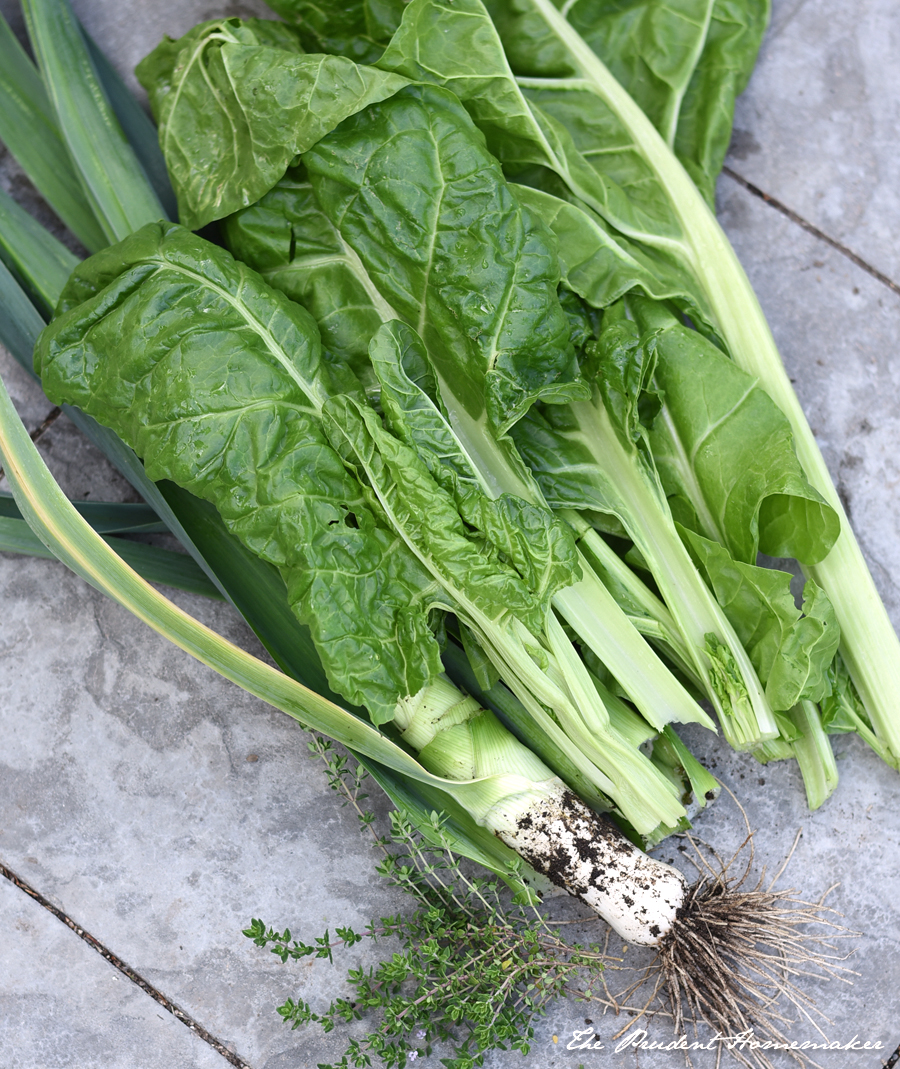 I cut rosemary, chives, Swiss chard, and lettuce from the garden. I also dug out a leek and pulled a couple of radishes. I am slowly making a rosemary topiary from one rosemary bush by pruning what I need from the bottom.
I watched Call the Midwife on Pbs.org.
I made a batch of laundry soap.
In anticipation of running the air conditioner soon, my husband taught the boys how to change the air filters. Having clean air filters keeps our electricity bill down. The boys are working on earning their home repair merit badge for Boy Scouts, and we also want to make sure that they know how to do several things at home. A couple of weeks ago, Ezrom learned how to unclog a drain. This last week, Cyrus learned how to replace a toilet seat. Teaching life skills will help them to save money when they have their own homes.
What did you do to save money last week?