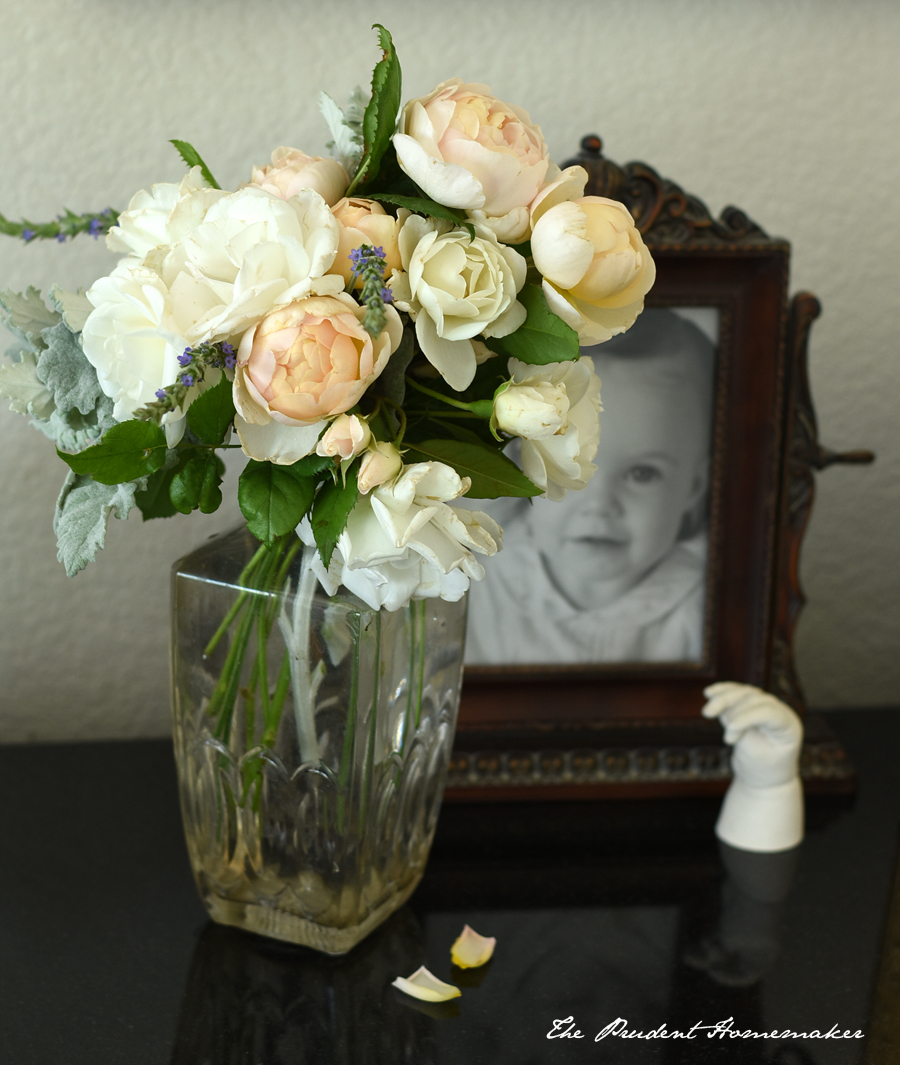 Thanks to the unexpected rain that we had on the weekend, I was able to have the drip irrigation and sprinklers turned off for several days. I also collected water in buckets where it poured off the roof, and used it to water potted plants in the garden.
The cooler temperatures meant I didn't have to run the ceiling fans for several days, and we enjoyed the nice breeze that came in the open windows.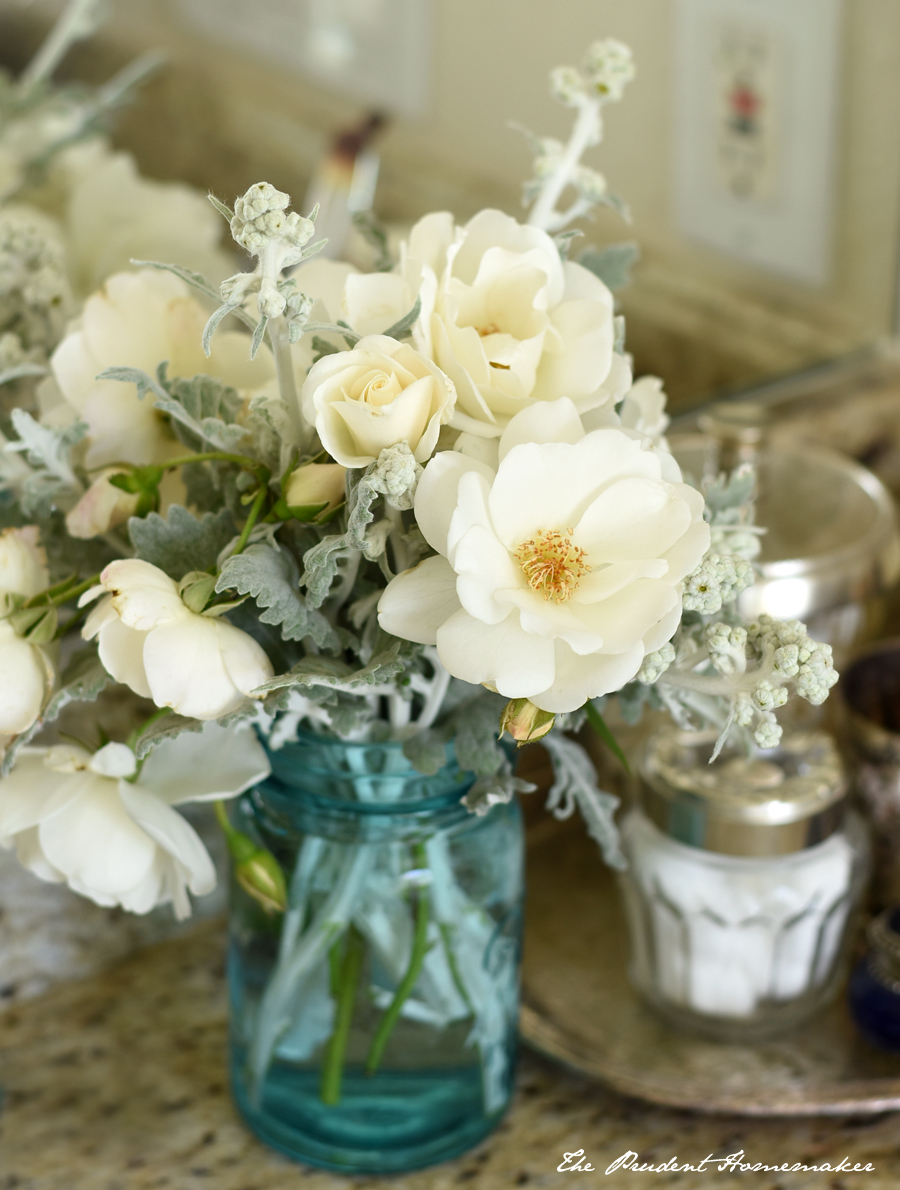 I cut roses, peonies, lavender and dusty miller from the garden for arrangements in the house.
I picked lettuce and hibiscus flowers from the garden. I cut chives, rosemary, and parsley from the garden.
We made some balsamic orange vinaigrette for our salads. I also made strawberry shortcake, black bean soup, rosemary pork loin roast, rosemary olive oil potatoes, a triple batch of cranberry almond granola, and crepes last week.
I planted seeds for basil in the garden.
My husband and I cut his hair.
I bought eggs for $5.38 for 5 dozen at Sam's Club. I also bought milk for $2.31 a gallon, and strawberries for $0.99 a dozen. I bought a pork loin roast at $1.98 a pound.
I picked up green beans, canned tuna, and canned mandarin oranges at the case-lot sale. I took the store survey for an additional 50 fuel points.
I ordered some makeup online. I combined a free shipping offer with a free gifts with purchase offer, and went through Ebates first to get cash back on my order.
I made two batches of laundry soap.
I turned two pairs of pants with holes at the knee into shorts for the girls.
I cut the buttons off a worn out blouse and added them to my button jar.
I took the items I didn't sell on my local Facebook garage sale page and donated them to the thrift store. I picked up a receipt to use for my taxes next year.
I went through some items at home and started a couple more bags for donations.
I went to a rummage sale and a few garage sales. There weren't many sales, mostly due to the high winds, but I did find a few things, including a couple of items on my garage sale list.
I watched Call the Midwife for free on Pbs.org.
My husband and I had a date night at home.
What did you do to save money last week?
If you missed yesterday's post, be sure to check it out! There's an announcement there!