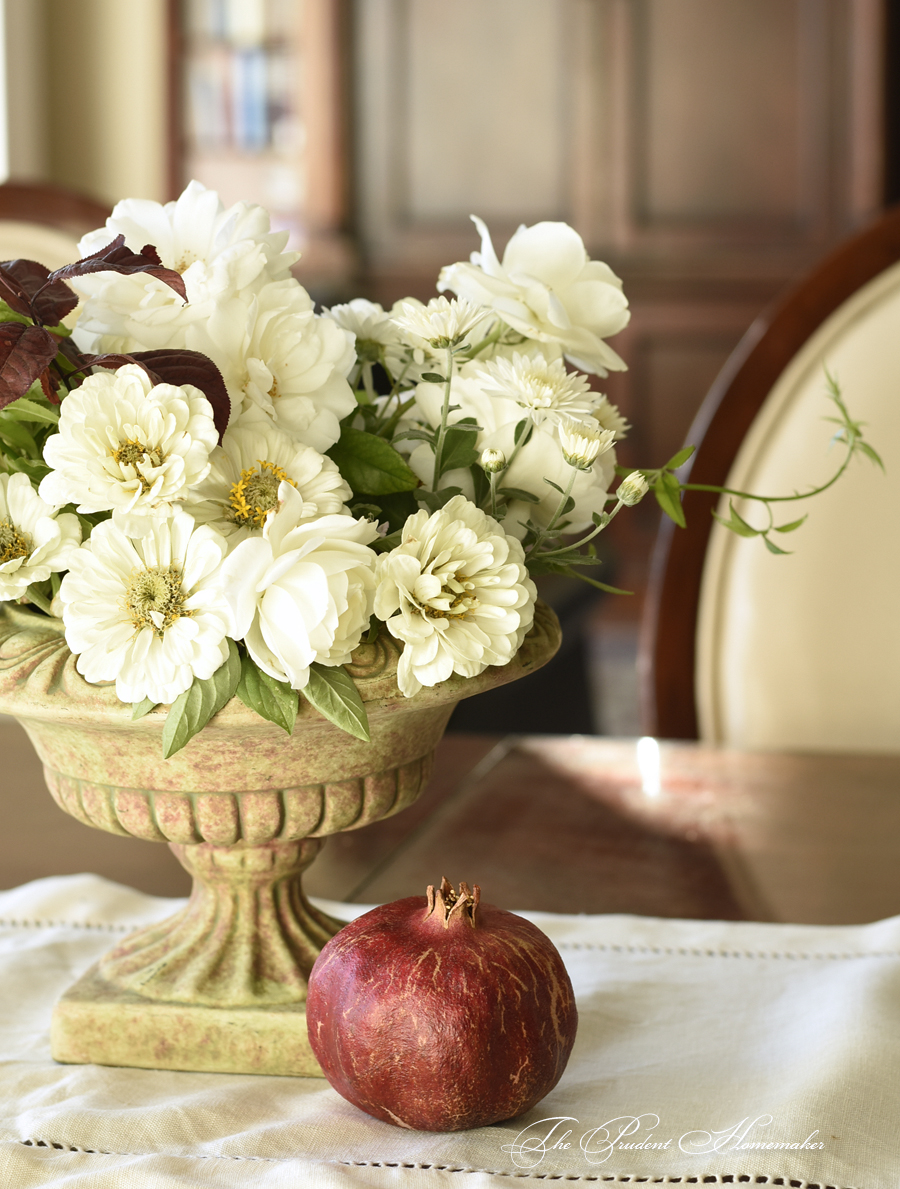 I cut flowers from the garden to enjoy inside.
I harvested Swiss chard and pomegranates from the garden.
My husband got a new prescription for his glasses (after wearing the same glasses for years). He needs progressives. We tried them out at the store, but he was hesitant to spend so much money. We decided to come home and see if we could find something online from Zenni Optical. We ordered online instead for a savings of $184.35! In addition, I went through Ebates first to earn 2% back.
I used a $5 off coupon at the nursery to buy some violas for the garden. Violas do well from October through April/May in our climate. I bought tiny plants, which will fill in during the cool weather months. I shared photos of them over on my Instagram page.
I cooked two large batches of pinto beans in my solar oven. We had bean burritos a few times this past week.
I collected warm-up water from the shower and used it to water potted fruit trees in the garden.
I enjoyed reading one of the books, Suite Française, that I picked up at a garage sale the week before last for $0.25.
My husband repaired a broken sprinkler head with a part that we already had.
What did you do save money last week?