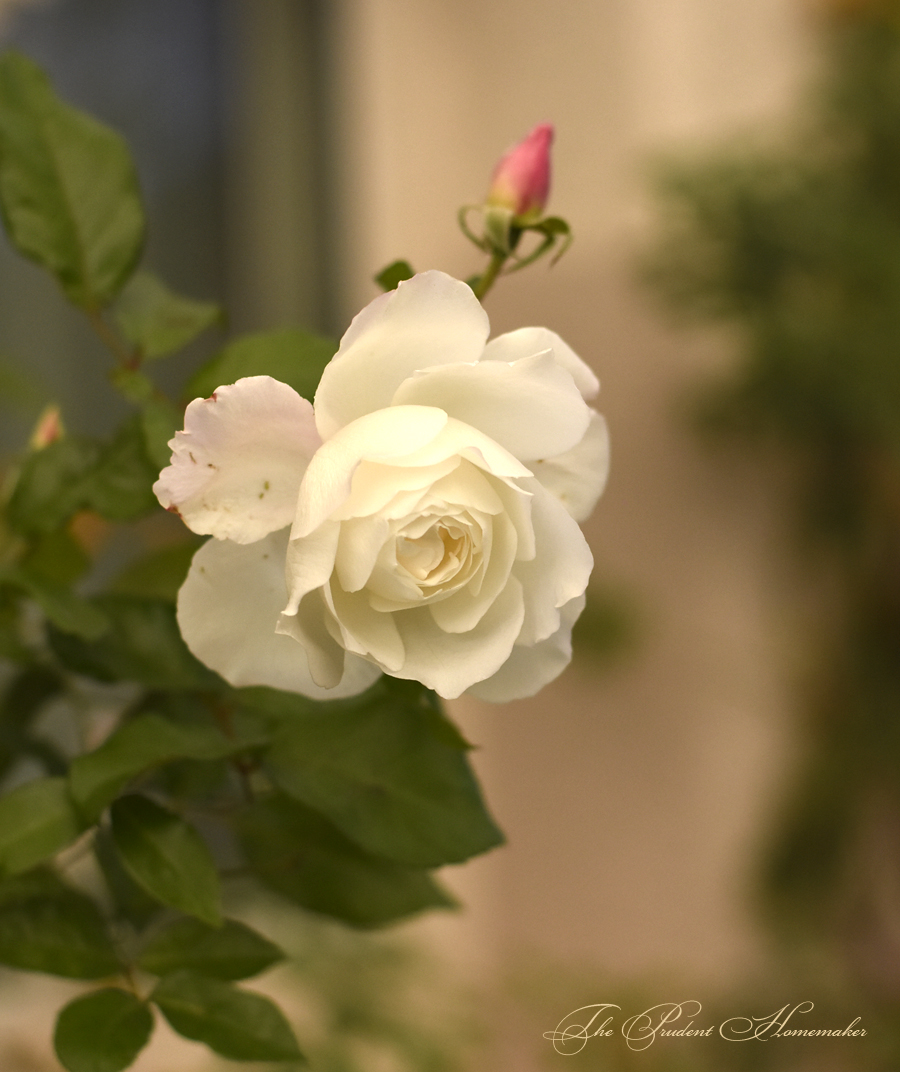 Iceberg Rose in the white garden at sunrise
The weather has been beautiful and warmer than usual. I enjoyed being out in the garden. I planted seeds in the garden for spinach, radishes, and lettuce.
I picked up the free nuts and candy that I had loaded to my grocery store card last week. I also added another freebie to my card this week that I picked up as well (a free 2-liter bottle of soda). When I was at the store, I couldn't find the chewable version of the candy that the website had listed as the freebie. The cashier told me it also included the hard candy, which is what my husband prefers, and they had plenty of those in stock. I'm glad I asked! I used the candy for a stocking stuffer for my husband (it's one of his favorites).
I returned a small item I bought but did not use. I had waited to return it until I needed to go to the same store again.
I used a $10 off coupon that I received in the mail to buy my son a shirt for a Christmas gift. I spent $5.40 out of pocket for a new shirt.
I contacted a company about their one-year-growing guarantee for my rosebushes that died. Replacements will be shipped to me early next year for the plants which didn't make it. Also, one plant did fine, but it was mislabeled. They will be sending me the correct plant next year, but I now have another rosebush! (This is their normal policy for mislabeled roses).
My husband and I had short 2 dates at home. We played card games together after the children were in bed.
I accepted a small 2017 calendar from my mom that she received as a free promotional item. This will save me the expense of buying a new small planner (and it was just about the same size as the one I usually buy!) for my purse. I'm a paper and pen planner (I don't have a cell phone) and this is perfect for my needs.
I watched some free French language videos to improve my French on the Comme Une Française blog.
What did you do to save money last week?