My sweet little baby sidetracked my Christmas sewing completely. I had forgotten how hard it is to accomplish one's goals when there's a baby in the house!
But this week, I've got a chance to get in several hours of sewing each morning while my husband watches the children for a few dedicated sewing hours. I'm working on completing as many Christmas presents as possible during this time. Here's the first: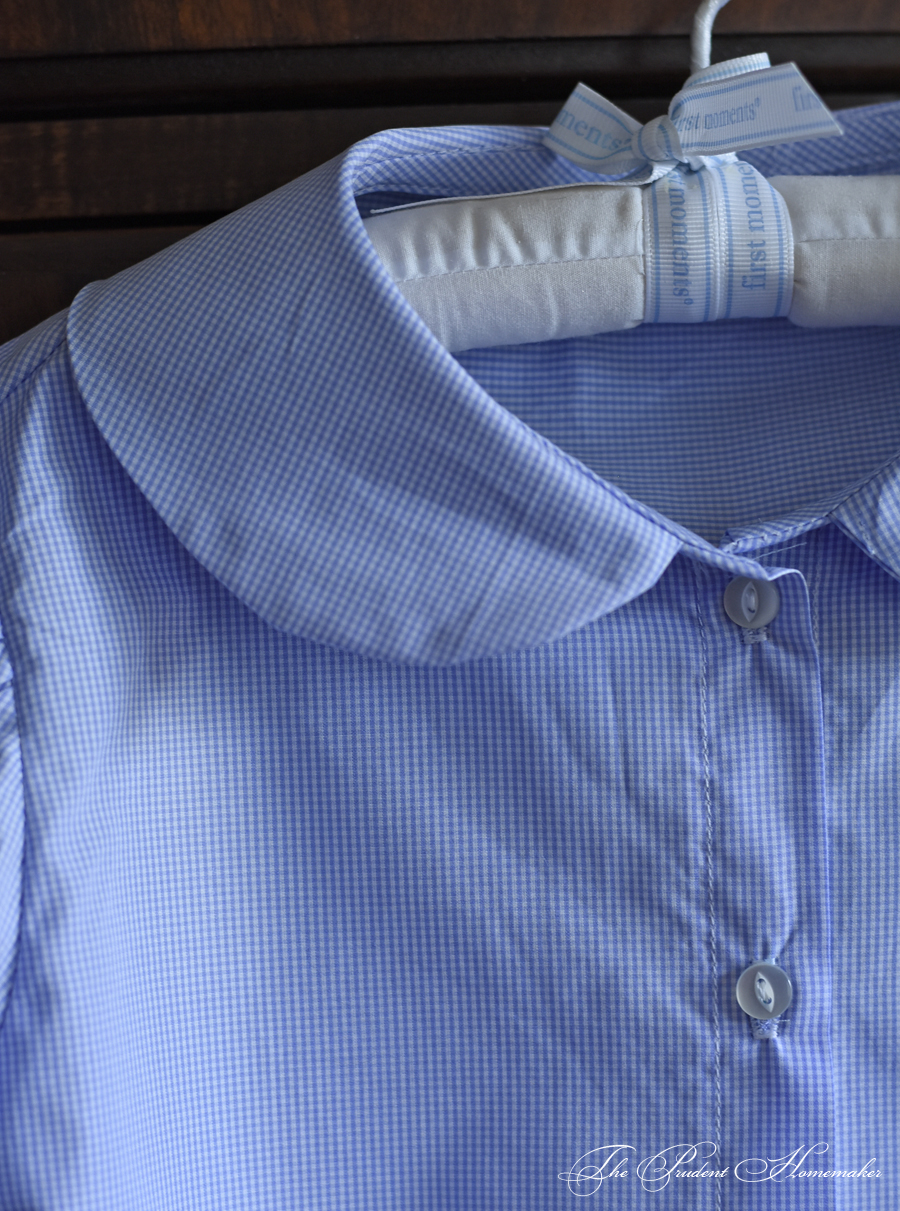 Earlier this year I came across this tutorial via Pinterest on how to use a tracing wheel to make a pattern from existing clothing. I've taken apart clothing before to make a pattern, and not having to do so to copy something I already like is so much nicer!
I copied an existing blouse that one of my girls has (minus the darts) and made it out of some fabric scraps I was given from a reader a few years ago. They were narrow pieces and I wasn't sure how I would use them at first, but they are super soft, quality cotton scraps from a shirt company. There was just enough width in part of it to cut a back, and the other pieces were just narrow enough to cut the front pieces, sleeves, and collars of a girl's blouse. The fabric scraps were just wide enough.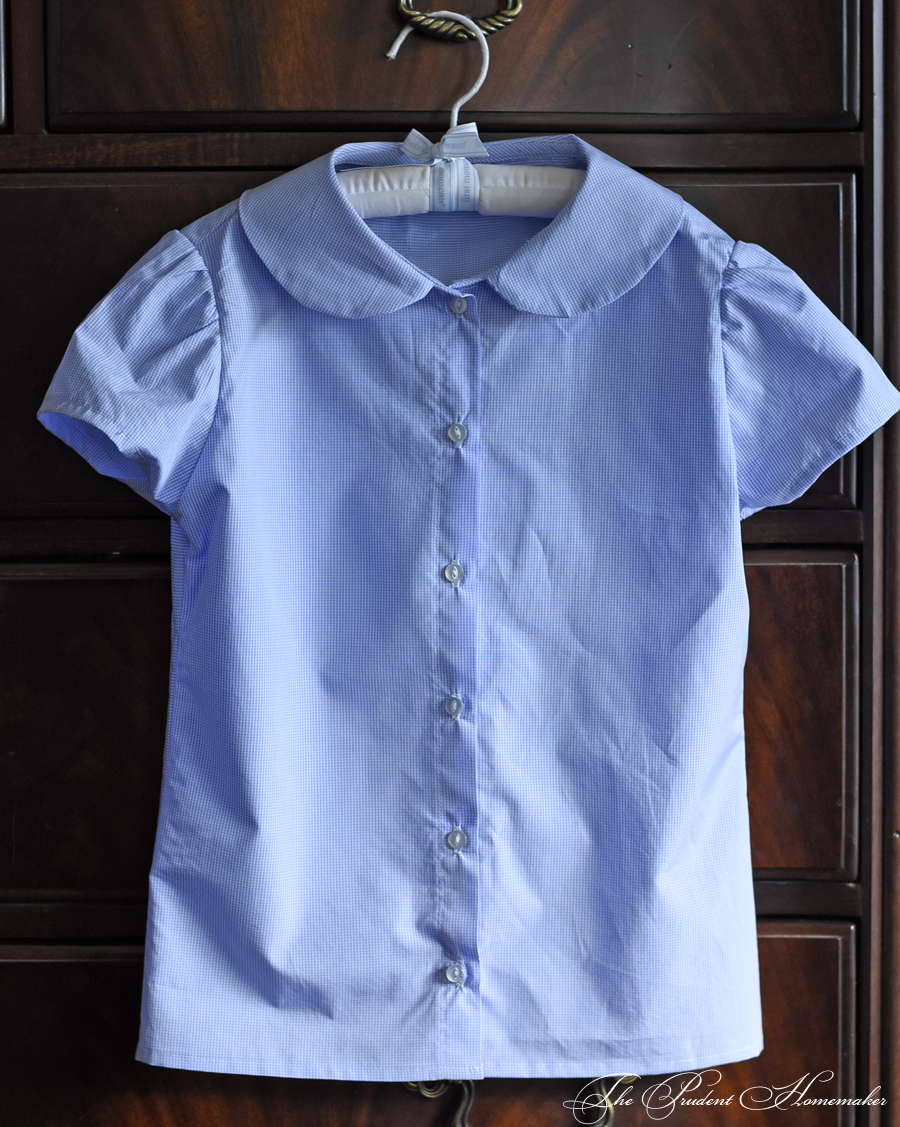 The original blouse seams were serged seams that were only 1/4″ wide. Since I was not planning on serging the seams (I made the blouse with French seams instead to prevent unraveling and make for a smooth finish), it was necessary to add additional seam allowances to the pattern before cutting it out. I drew them on the tissue paper around the traced lines and then cut out my new pattern.
Supplies:
Fabric (I used scraps; the total amount for a girl's size 10 blouse was approximately half a yard/meter)
Buttons
Tissue paper
Existing blouse to copy
Tools:
Sewing Machine
Iron
Sewing pins
Scissors
Time:
About 2 hours
Cost:
$0.40
The only thing I purchased for this gift were the buttons, and I had some in my supplies that I had purchased at Joann's for 60% off.