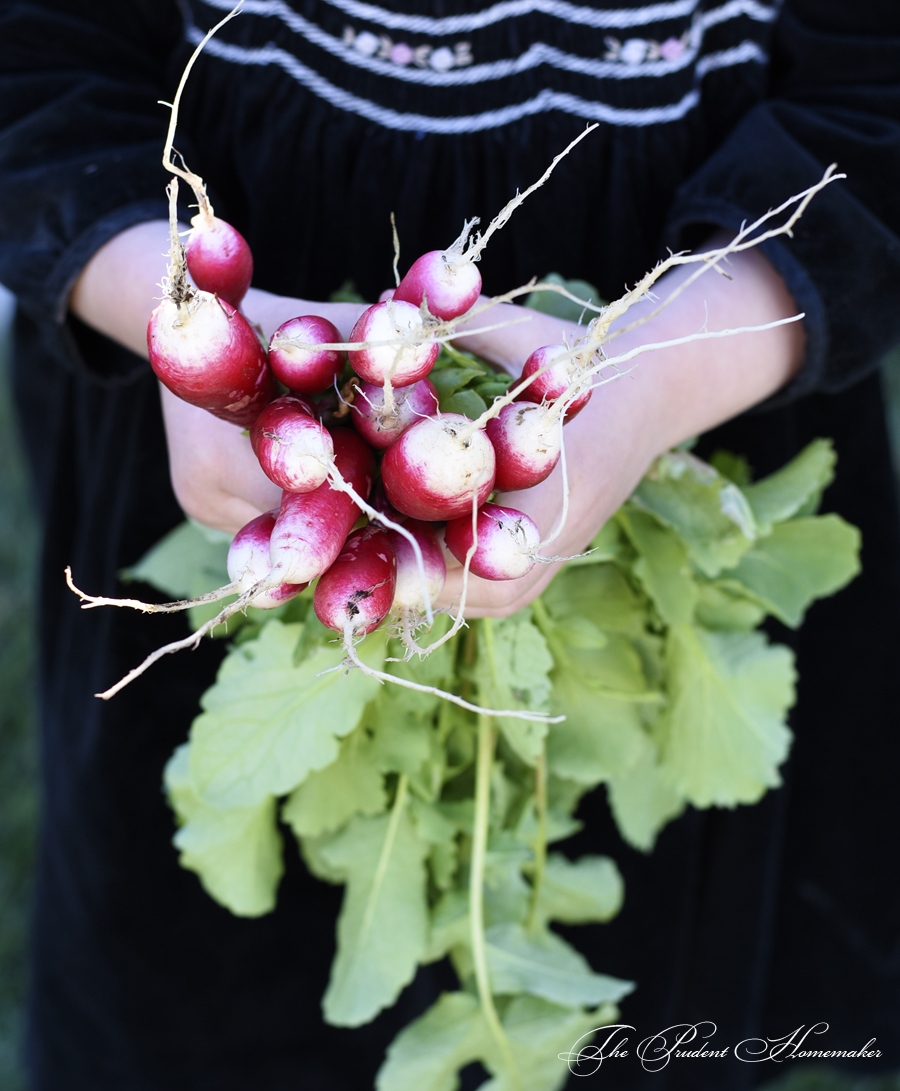 We have radishes, lemons, Swiss chard, beets, a tiny bit of asparagus, arugula and several herbs ripe in the garden. We should have snow peas, lettuce, and spinach lettuce ready later in the month.
Here are my shopping plans for the month. We'll eat mostly from the pantry and freezers.
Sam's Club:
Sugar
Mozzarella cheese
Whipping cream
Flour tortillas
Corn tortillas
Milk
Lawry's Chicken and Poultry rub seasoning (on sale this month)
Best Foods mayonnaise (on sale this month)
Tomato sauce (in the #10 can)
Winco:
Kidney beans
Milk
Spreadable margarine
Potatoes
Target:
Trash bags
Oxi-Clean stain remover
I'll use a $15 off $50 coupon that was in Sunday's ad for these items (I don't get the paper but my mom gave me the ad; you can get it through Target Cartwheel as well I believe). The coupon is really specific about what items apply, but I normally buy the Target brand trash bags and oxi-clean, and both of these qualify.
Smith's:
Ice cream: on sale plus there is another $0.49 off digital coupon on their website that I will upload first
I'll also pick up last week's Friday Freebie (a Lindt chocolate) and this week's if it is one I like. Friday Freebie deals at Kroger affiliates need to loaded to your store card on Friday and are available to pick up for 2 weeks.
Albertson's:
Strawberries: $0.99 a pound this week; I imagine they'll go on sale again this month too.
Clementines: $2.99 for a 3-pound bag
Albertson's is having a Monopoly game right now. My mom and the woman she takes shopping are giving me all of their Monopoly pieces, plus I have a few of my own. The game pieces are attached to coupons. I have 2 instant win coupons that I will use to pick up a free 8-ounce container of sour cream and a free 26-ounce container of salt.
I'll look for sales on the following items. My target price is $0.99 a pound for each of these, except for the cabbage, which I hope to find for $0.39 or less a pound:
Asparagus
Cabbage
Frozen petite peas
What sales are you looking for this month?