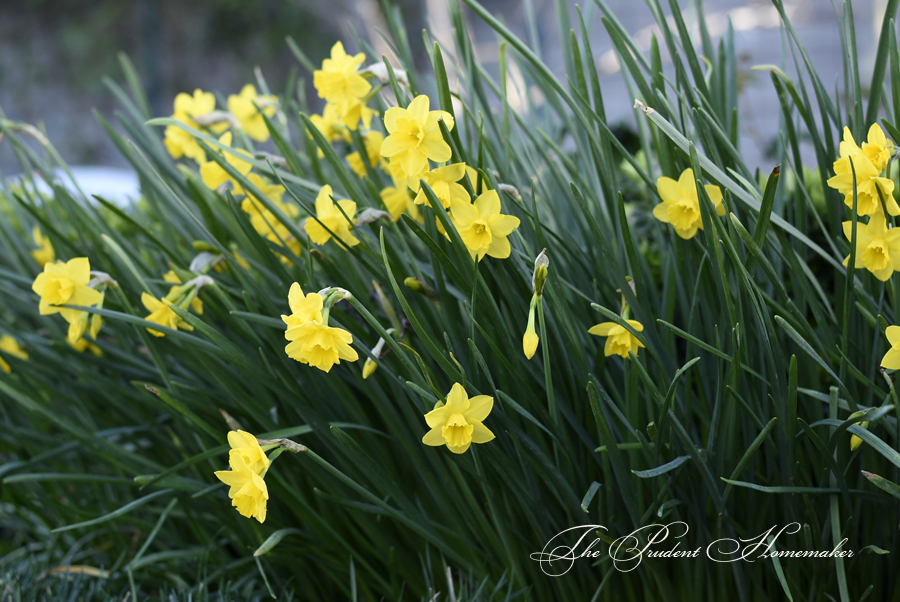 I watched the bees working on the apple tree blossoms.
I sowed seeds for lettuce, Swiss chard, alpine strawberries, New Zealand Spinach, nasturtiums, zucchini, butternut squash, radishes, and artichokes.
I planted some asparagus crowns in the garden.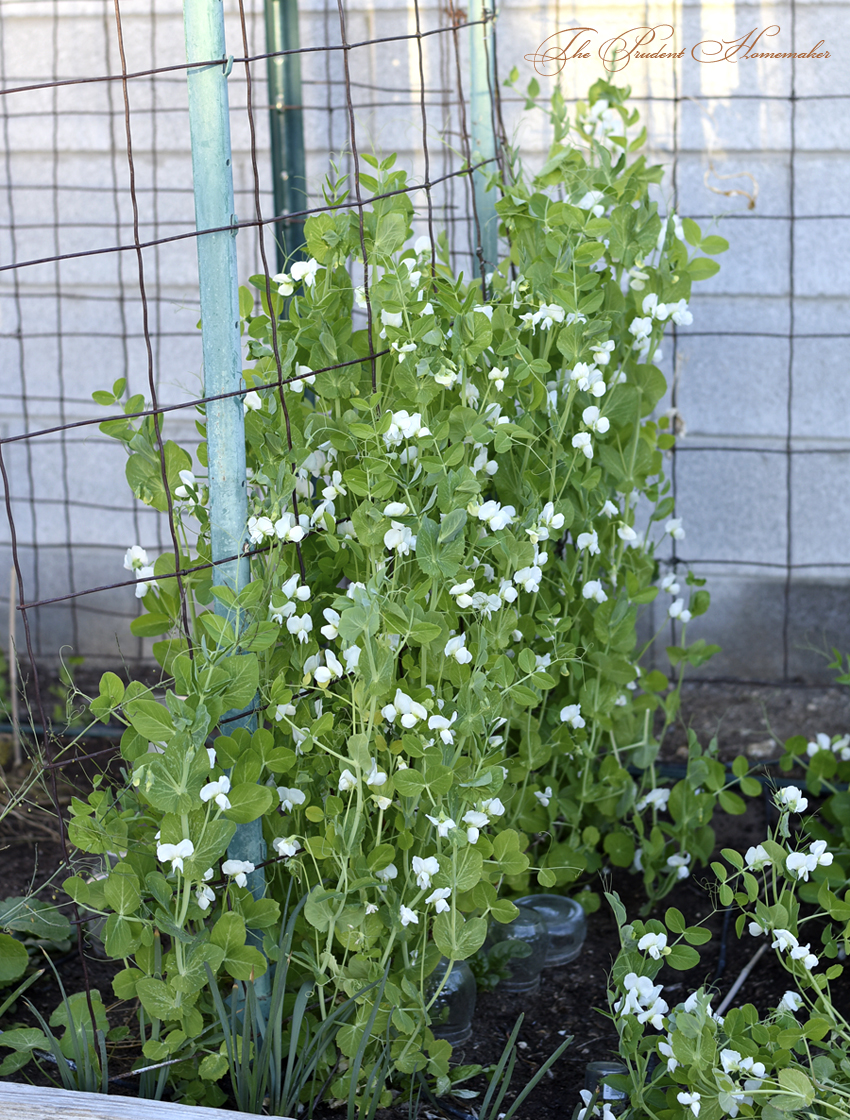 My son and I took apart some old tomato cages and flattened them. We had made them from the 6-inch concrete mesh that you can get on a roll at Lowe's. I am using the wire mesh to grow beans, peas, and cucumbers instead. We attached these to stakes (that we already had) that we pounded into the ground where we needed them.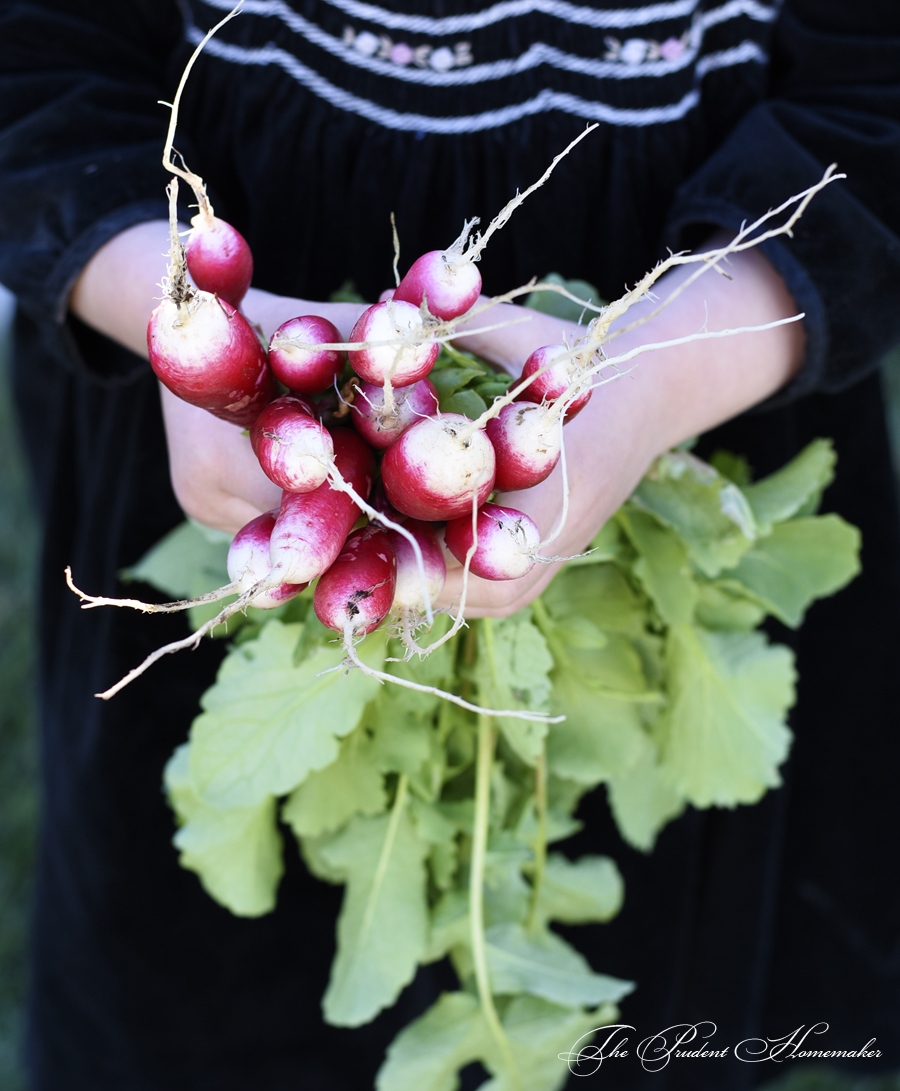 I harvested lemons, lettuce, arugula, green onions, radishes, parsley, lemon verbena, Swiss chard, and the first couple of snow peas from the garden.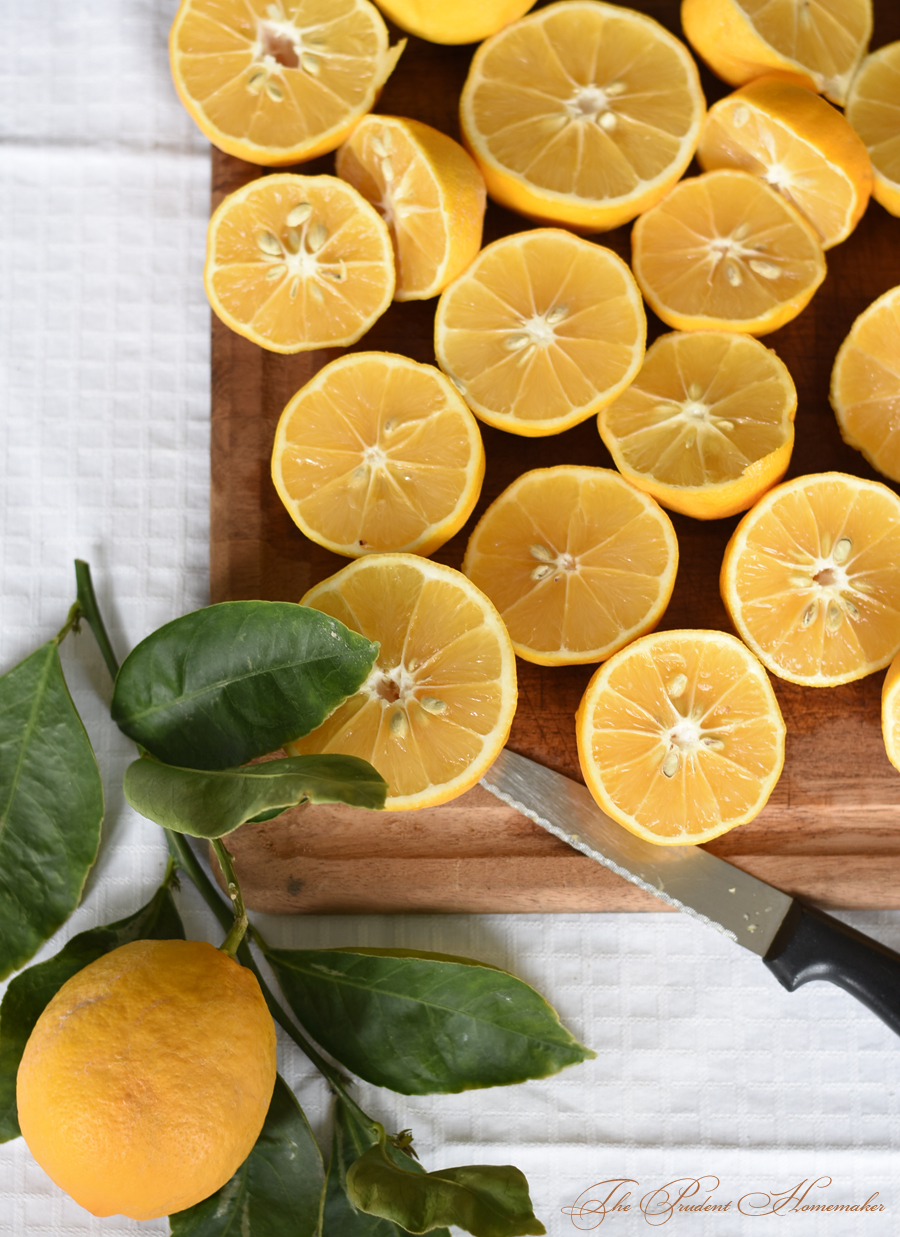 I juiced lemons from the garden and made lemonade.
I returned several pots to the local nursery. They give a recycling credit for the larger pots. I used my credit towards the purchase of some bulk topsoil.
I used a $15 off $50 coupon at Target for trash bags and stain remover. Since these items rarely go on sale (and when they do, it's usually just a tiny bit off) and these are items I buy anyway, I was happy to have the coupon to lower my total cost.
I made a triple batch of laundry soap.
My husband cut his own hair. I trimmed the baby's hair.
My husband recovered one of our boy's bicycle seats using a scrap of leather we had left from recovering our living room chairs. He removed the staples from the old seat, drew around the existing worn cover on the leather, cut it out, and used a staple gun to staple on the new cover.
I paused to watch the jets fly overhead. I see them often when I am working in the garden.
I took time to enjoy the beautiful sunrises and sunsets.
I enjoyed the hummingbirds in the garden. They visited the blossoms on the lemon trees. The lemon tree blossoms smell wonderful, and I was able to enjoy them while I worked under them almost every day this past week.
What did you do to save money last week? What simple things brought you joy?