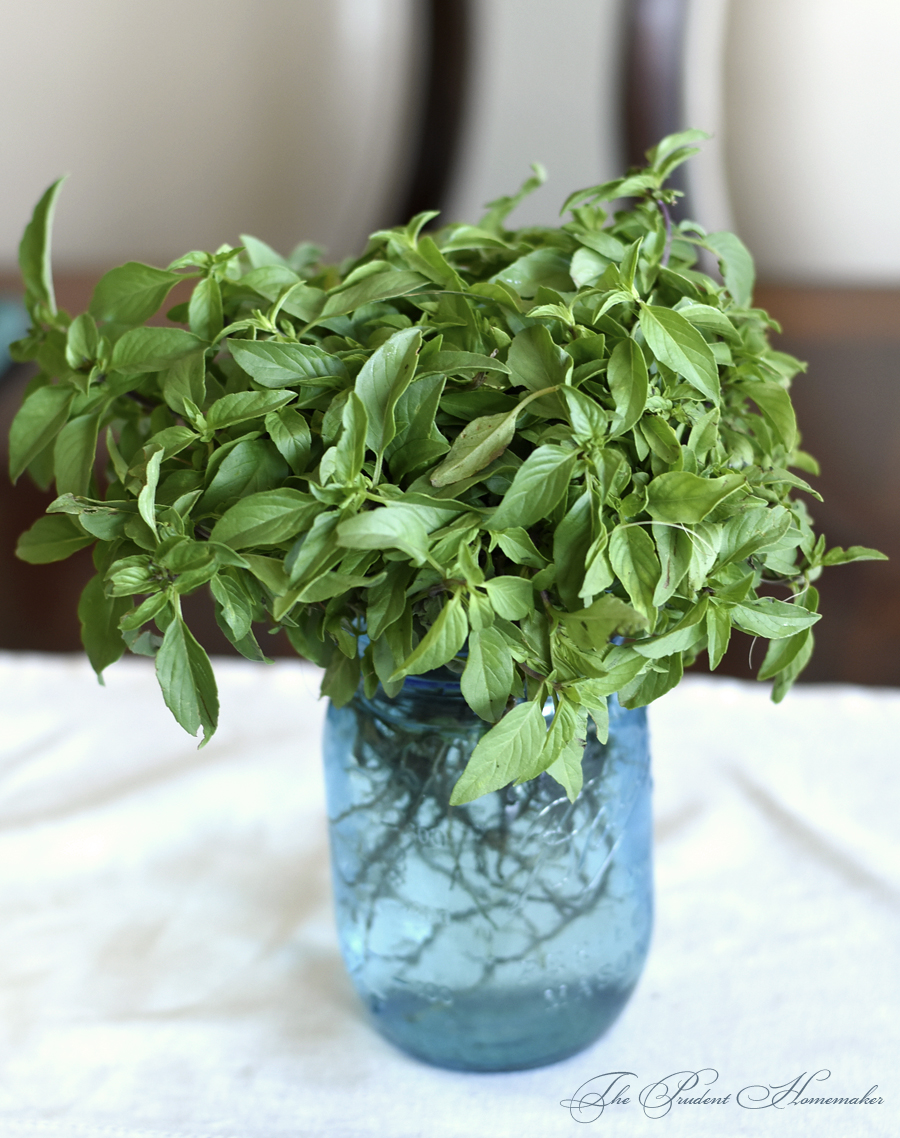 I pulled the Thai basil plants (above) from the grass that had grown on their own. I'll replant them in the garden this week.
I harvested colander of tiny tomatoes, 4 1/2 butternut squash (2 decent-sized ones, 2 tiny ones, and half a tiny one; the other half was bug eaten), green onions, garlic chives, basil, and Swiss chard from the garden.
My eldest daughter applied for four scholarships.
My eldest son took a free ACT prep class.
I mended a sandal.
I added water to my lotion bottle to get out the remaining lotion. It yielded me a week's worth of lotion.
We had a surprisingly humid week. I was able to collect several gallons of water each day from the air conditioner drip, which I used to water potted plants in the garden. On Thursday night we got a few minutes of rain, during which I went out and moved buckets to catch the rain. It rained a bit on Friday morning as well, so I was able to collect more rainwater in buckets and turn off the sprinklers and drip irrigation for the day (it's always nice when it rains on my assigned watering day!)
My husband and I enjoyed a date out using a gift card that we were given.
What did you do to save money last week? Did you try something new?