My husband and I attended our nephew's State championship lacrosse game. My nephew's team won. He is a fantastic player; he is the #2 player in the country right now. It was a great game and a beautiful night.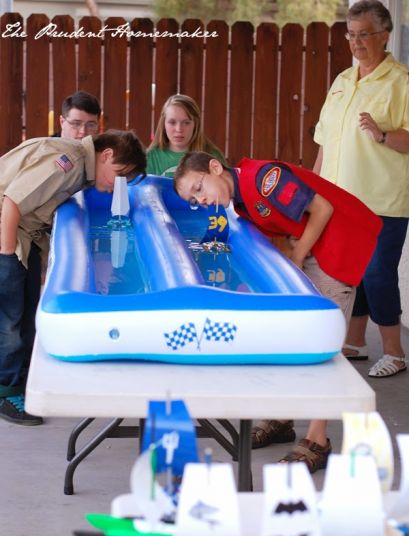 The boys participated in the Cub Scout Rain Gutter Regatta this week.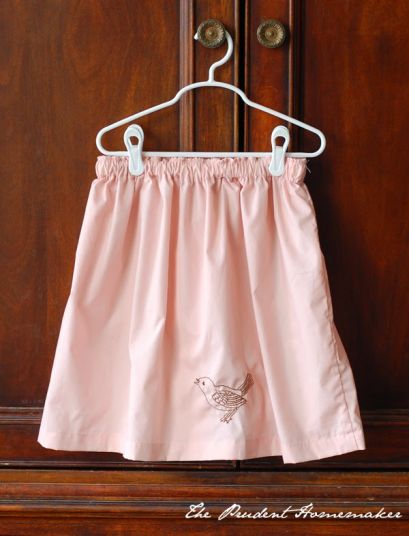 I finished Wren's skirt. I did the embroidery using just the wren from this image. (If you follow the link, there are other birds to embroider). I embroidered the entire bird with 2 strands of brown floss using a backstitch.
I cooked a turkey. I also made rosemary olive oil bread, chicken-flavored rice, and corn and tomato salad (with tomatoes from our garden).
I picked 6 white alpine strawberries from the garden. This is my first time growing alpine strawberries. I have a lot more plants coming up in the front yard that should start giving me berries next year. The flavor was really different from other strawberries. They were very sweet and tasted like candy!
I picked the last of the peaches and the first of the blackberries from the garden.
I disposed of the grape leaf skeletonizers in my garden by cutting off the leaves that had the caterpillars and tossing them in the trash. I'm certain I've missed some; I'll look for more in the coming week.
I worked in my friend's garden this week, pulling weeds, adding a cage to one of her tomatillo plants that fell over, and hand-pollinating her zucchini. I brought home a zucchini, 2 yellow squash, a few peas, a few green beans, and some spinach. I took a thyme seedling that I had started in my garden and planted it in her garden.
On my way home from her garden on Saturday morning, I stopped at a garage sale in my neighborhood. It didn't look like there was much for sale, but I am glad I stopped! I found a new twin-size mattress pad for $5, a shirt for Cyrus for $2, and a bag of assorted bits of yarn for $1 (the children will use the yarn for projects).
I received a free magazine in the mail.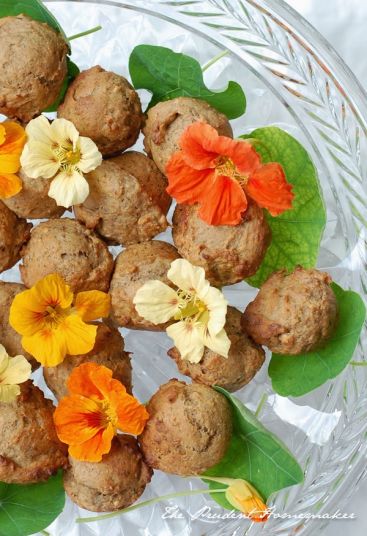 The children had friends over to play on Saturday. I made banana bread mini-muffins for snacks while they were here. The children (especially the boys!) loved the edible flowers, and they ate most of the nasturtiums and leaves that I used to decorate the muffins.
What did you do to save money last week?