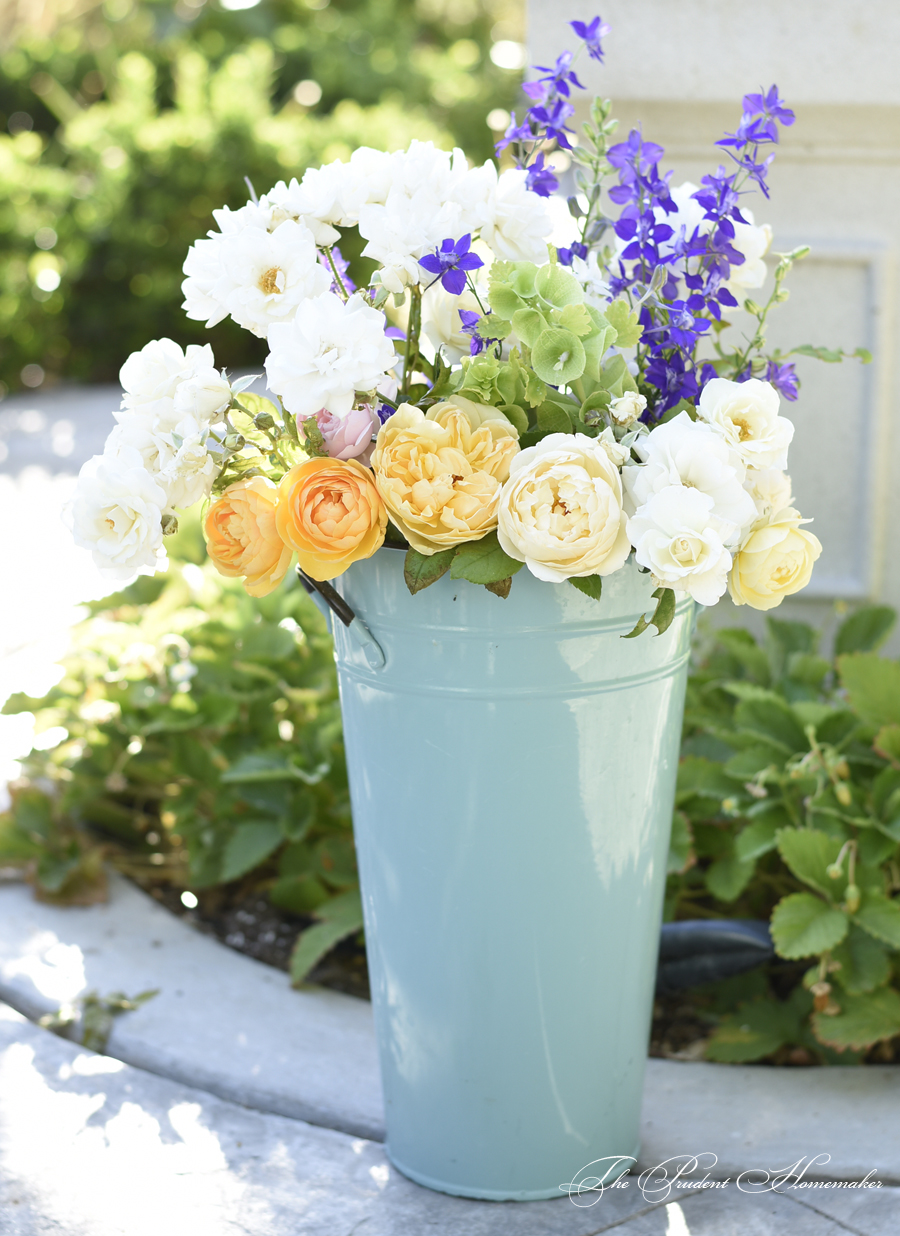 I cut flowers from the garden for the house for several arrangements.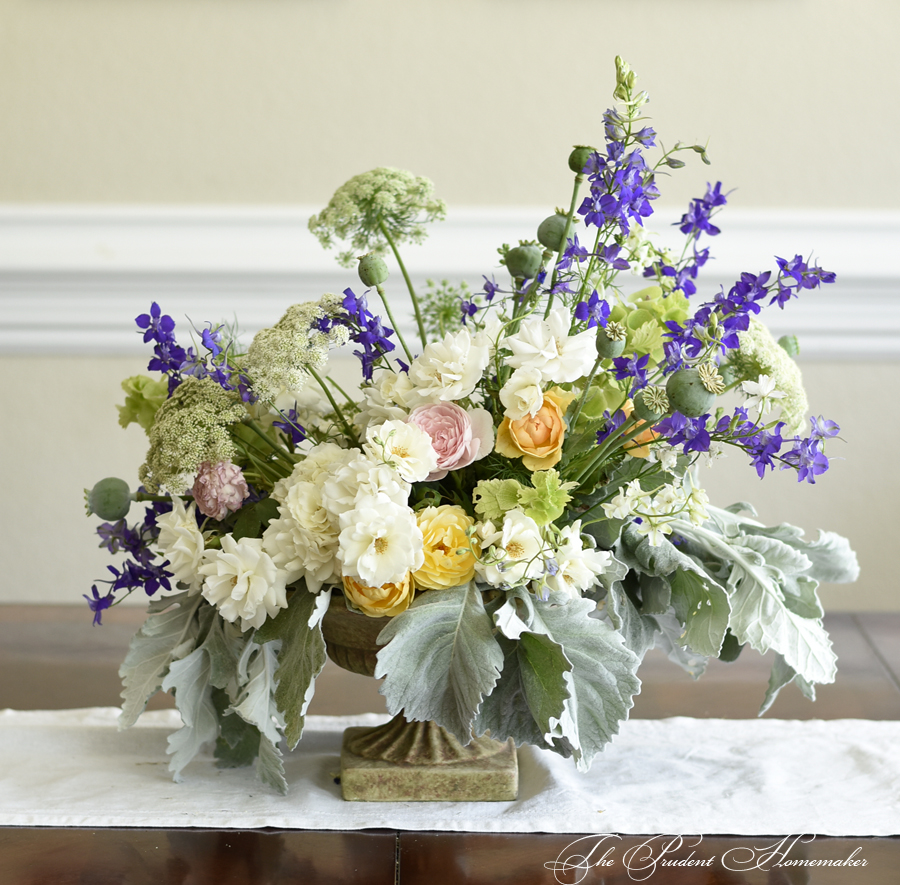 I picked 1 basketful of figs, two and a half colanders full of blackberries, and apples from the garden. We've never had such a large blackberry harvest. I will be covering our bushes with sheets every year from now on to protect them from the burning sun.
I froze figs and blackberries to use later in the year.
I picked tomatoes and basil from the garden and made a Caprese salad.
I harvested lettuce, oregano, and Swiss chard.
I sowed seeds for zinnias, Armenian cucumbers, basil, and sunflowers, in the garden.
I collected seeds from my larkspur plants.
I wanted some flowers in a bare spot in the garden. Instead of buying some seedlings, which I was really wanting to do, I dug and moved some seedlings that I had growing in another part of the garden. They may or may not make it through this shady spot in the summer (they were Johnny Jump-ups, which are more of a winter flower in our climate) but they should give beauty to that spot for a little while. I will plan on planting more Johnny Jump-up seeds (which I already have) in this spot in the fall should these die, to make for some pretty winter and early spring color.
I took off leaves from my succulents that were bolting and put them in pots to dry, with the hopes of making more succulents. I have had minimal success with this so far, but I have had some success, so I should get at least one new plant to replace the bolted ones.
I collected warm-up water from the shower in a bucket each morning and used it to water potted plants on my patio.
Our lows this week were 75ºF/24ºC. As I keep the air conditioner set at 79º, I was able to turn it off for a few hours in the early morning each day while I aired out the house before turning it back on around 8 a.m (our highs were around 105ºF/41ºC.)
I studied French using free online sources.
I listened to music on Pandora.
I earned points on Recyclebank and redeemed points for a free magazine subscription.
I made yogurt, roast chicken, steamed Swiss chard from the garden, several salads from the garden, and bean burritos.
I mended an article of clothing. I shortened and hemmed a thrift-store skirt that I bought several years ago. I cut off a daughter's pair of pants that were torn at the knee and hemmed them for shorts.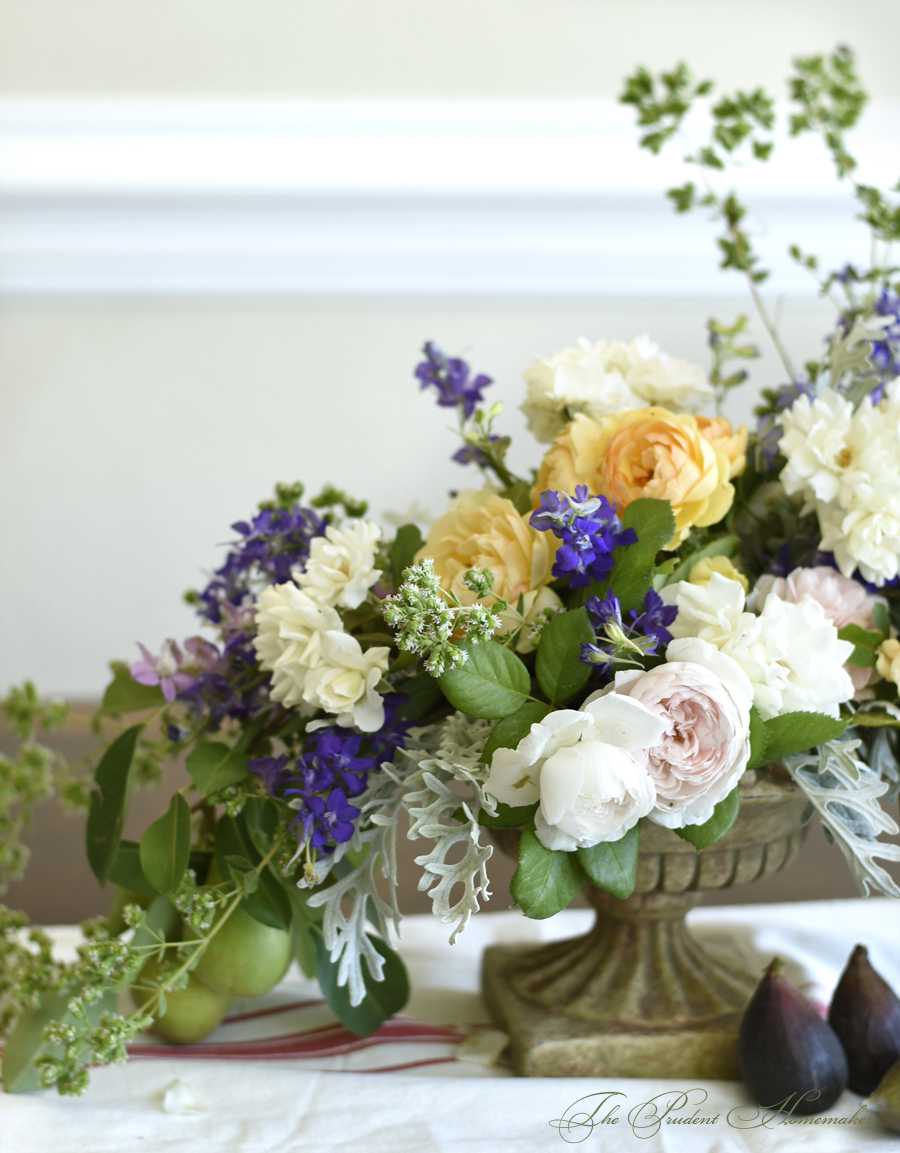 I looked over the information about the new symphony season. They have several different purchase options available to save money, including a four-performance purchase instead of the full season purchase (where you pick the four concerts you'll attend). I had been hoping to purchase this four-performance option, and they even sent me an email with an additional 10% off discount if purchased by June 5th. Unfortunately, this is not in my budget right now, so instead, I looked over the different pieces they'll be performing for each concert, decided which concert would be my favorite to attend, and decided to wait. The symphony has been sending out ads for 25% off tickets the month before each performance (in the ValPak for Las Vegas readers). If the budget allows that month, I'll purchase the least expensive seats for that performance using the coupon (should they offer this option again). With an irregular income, I don't know what our budget will be yet at that time, so waiting is the most sensible option for now.
My husband welded our trampoline frame, which was in need of mending.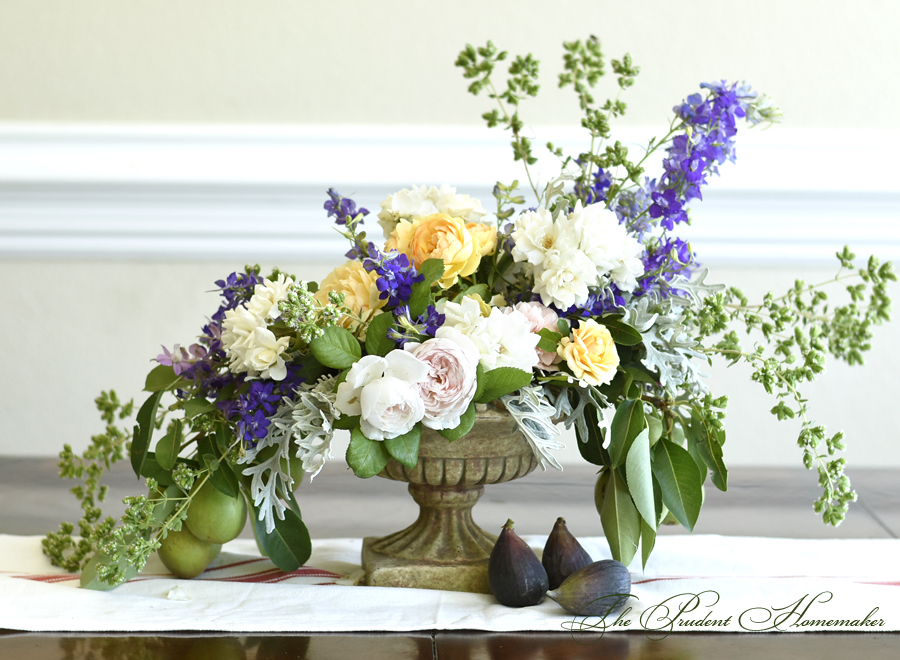 What did you do to save money this past week?
Note: To those who have asked, I will be writing a floral arrangement post. I'm just waiting for some more flowers to be ready in the garden!