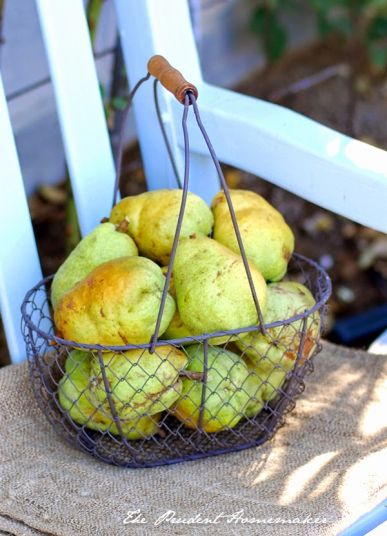 I picked pears from the garden. I just had a few but I am grateful to have them.
I cut Swiss chard from the garden.
I mended 3 pairs of underwear.
I canned 6 quarts of pears from the pears I gleaned the week before last..
I purchased 72 pounds of pears for $18 (25 cents a pound). I put them in the fridge and will be canning them this week.
I cut branches from our pear tree to enjoy inside.
I made 8 loaves of French bread, a double batch of granola, a double batch of lemon poppyseed muffins, and pasta e fagioli.
What did you do last week to save money?
Note: I am spending time with my family the next few days and will not be able to moderate comments until late each night, so comments will take a few more hours than normal to appear over the next few days.