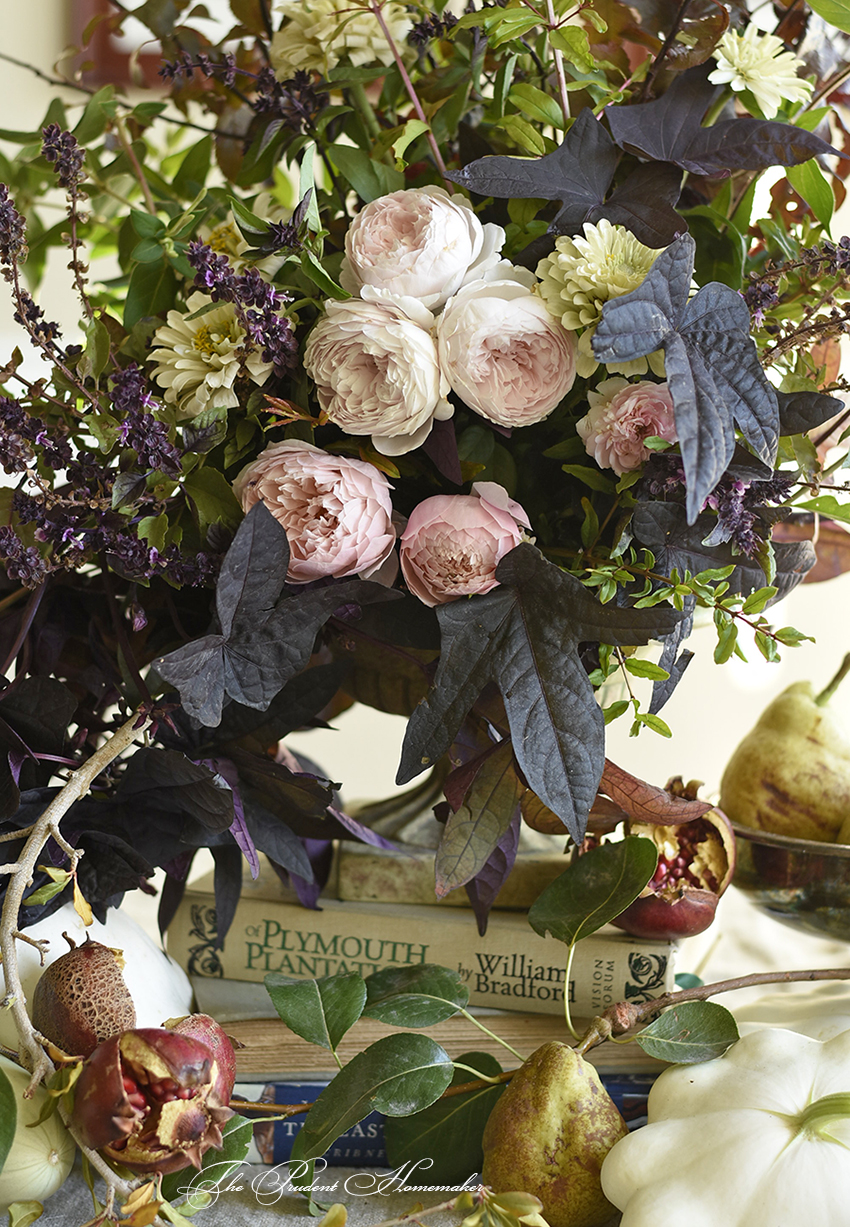 With beautiful weather this week, it was perfect to plant a fall garden.
I planted the bulbs I ordered back in July from Van Engelen, a wholesale supplier of bulbs. As long as you make the minimum order requirement, you can purchase bulbs from them for personal use at great prices. I planted peonies (of the earliest blooming type, planted at soil level here in zone 9), lilies, calla lilies, and anemones from them.
I sowed seeds in the garden for green onions, beets, lettuce, parsley, spinach, and arugula.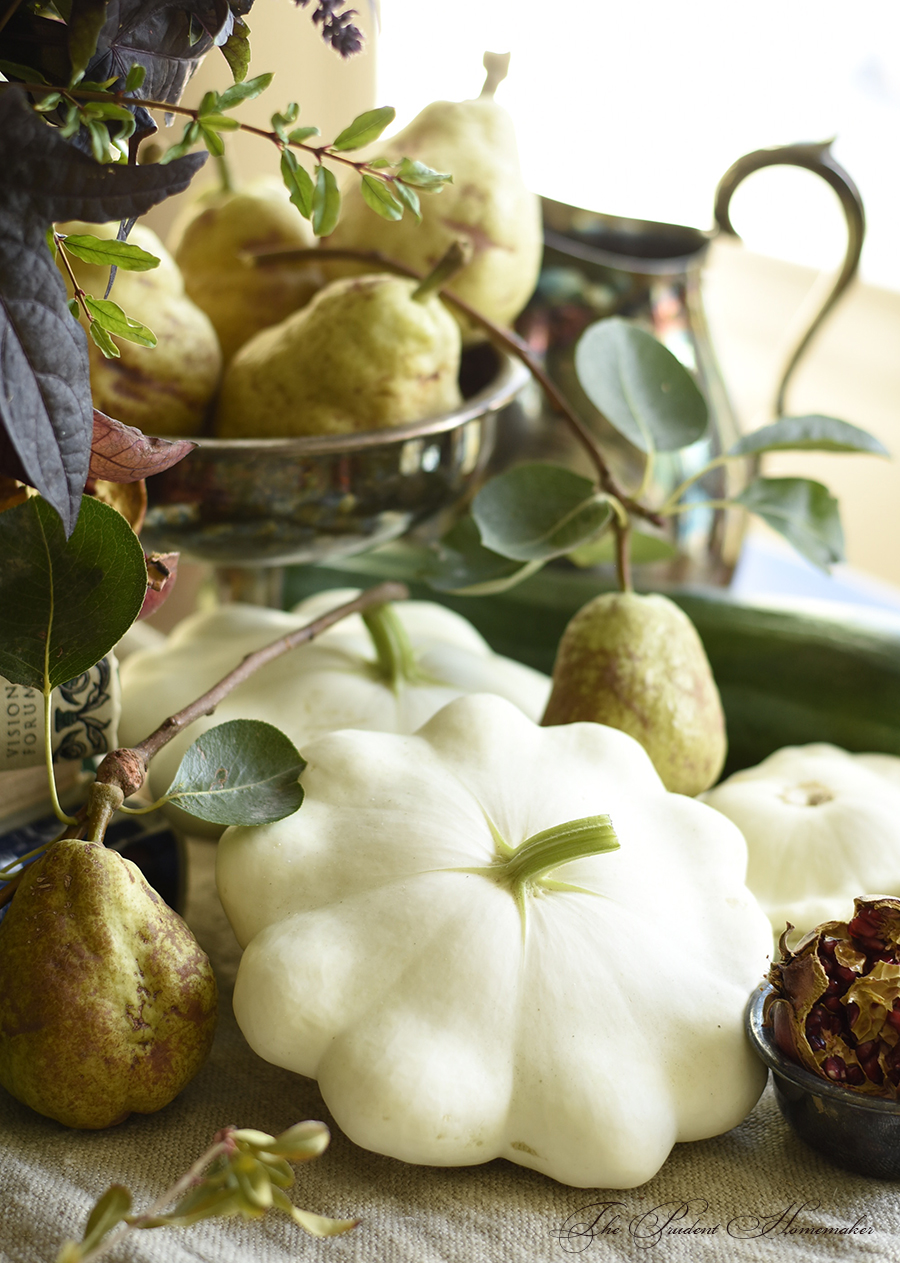 From the garden, I harvested Swiss chard, basil, pears, patty pan squash, a zucchini, an Armenian cucumber, and a few pomegranates that split early.
I used produce from the garden and the store to decorate a table runner for our table for fall.
I read an e-book from the library on my phone.
I've had a cell phone for a year and a half now, since the local phone company raised taxes to equal the lowest cell phone rate I can find with service in our area. I got a "free" android phone (I had to pay the sales tax on it of $79; it's a ZTE) and I have a month to month deal with Metro PCS that is $30 a month–but actually we pay $25 a month, as my husband also has his phone (which is his work phone) there and they give you a $5 discount on each line for additional lines.
When I got a cell phone, we cancelled our home phone. My husband also no longer has an office phone, and all calls to his office come straight to his cell phone.
Our children do not have cell phones, but my eldest son chose to get a free Google phone number, and he makes and receives calls through our home wifi using a headset and his computer (he also texts with this number, using the wifi at home and free wifi when he is elsewhere and takes his computer with him). His computer is an old laptop that my brother gifted to him. As my son is on the phone a lot, helping people with their genealogy, he enjoys having his own number.
While running errands this week, I charged my phone in the car and listened to music using on Pandora. My eldest showed me how to turn on the Bluetooth in the car (seriously so easy but I had never done it) so that I can listen to my music stations on Pandora through the car's speakers. My husband was so excited about it that he did the same–and then just switched to directly plugging in the phone with a cord to the radio, so I did the same the next time I used the car. We don't have a data usage problem as we are usually on wifi at home (my husband works from home some part of every day and often the entire day several days a week) and our data for the month is 4 GB, but then it just slows down; we are not charged for going over.
I downloaded a free music flashcard app on my phone to help my daughters cement their knowledge of music notes while I brush their hair.
We continued to use free sites for school, including typing.com, duolingo.com, tonictutor.com (a music note site) and xtramath.org.
I took 8 of our 9 children to a free orchestra concert at the high school.
While I wait for the shower to warm up (collecting water in a 3-gallon recycled icing bucket in the meantime) I have time to do 25 -35 repetitions of arm-toning exercises using hand weights I purchased at a garage sale for $3 several years ago. I had gotten out of the habit of doing this while I was pregnant and I am trying to make it a regular habit now. It's not much time, but I think every little bit that I can work into my day is a good thing and will add up, just as the tiny things I do to save money add up to thousands of dollars saved each year. I use exercises from this video.
While doing early-morning laundry, putting on makeup and curling my hair, I listened to The Book of Mormon in French using the free Gospel Library app.
I did more French study using free online sources and looking up some words using the free Word Reference dictionary. You can use their site or download their free app. I use the app a lot while messaging friends in France.
I made a batch of spray leave-in conditioner/detangler using a tiny squirt of regular conditioner in a large spray bottle of water. This saves me $8 a month over buying the large bottle of Infusium leave-in conditioner.
I have been thinking it was time to spray the house again for bugs. It is very common to have a bug service here come to spray for bugs every month for between $30-$55 a month. We don't do that; instead, I purchased three 1-gallon containers of spray at Walmart about 4 years ago for $15 total and I spray the outside perimeter of the house on occasion. When my 8-year-old was sweeping under the table after dinner and found a large scorpion Tuesday night, I killed it (I had to stomp on it 6 times to kill it!) and then I decided that there was no time like the present and immediately went outside to spray for bugs, finding (and stepping on) a huge wolf spider right outside my front door when I started to spray.
I am so glad it is cooler and soup is welcome on the menu again! This week I made Tuscan tomato bread soup, roast chicken, squash soup, mashed potatoes, paninis, bean and rice burritos (with pinto beans purchased in bulk and cooked outside in my solar oven), granola, yogurt, and crepes. I made large batches of most of these so that I didn't need to cook every day; lunches were leftovers almost every day this past week.
My husband and I had a date night at home. We had ice cream and played several games of Sequence.
Careful watching of my electricity usage (and nice weather!) brought in the amount $27 less than the week's projected amount from the electric company.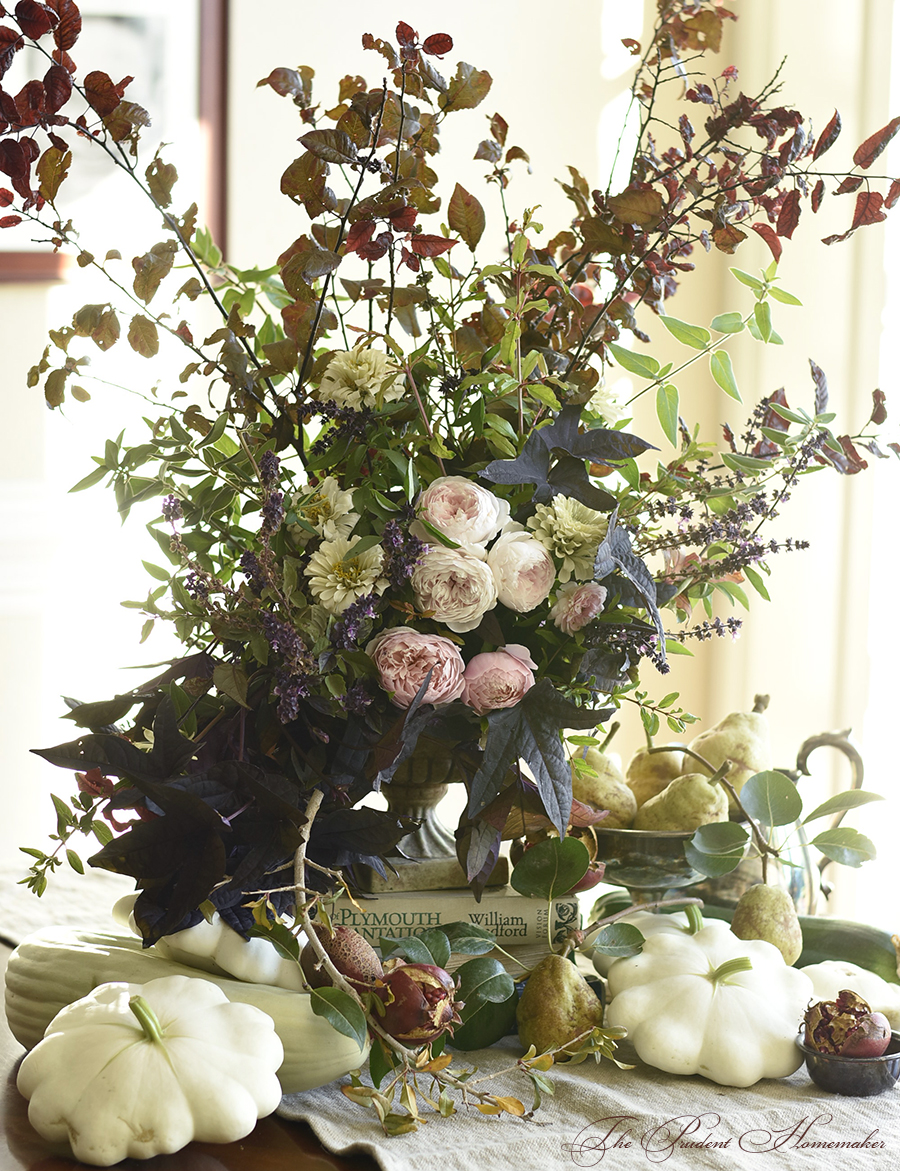 What did you do to save money last week?