Most of my accomplishments last week centered around helping the children with their schoolwork and chores. Nevertheless, I did manage to do some things to save money: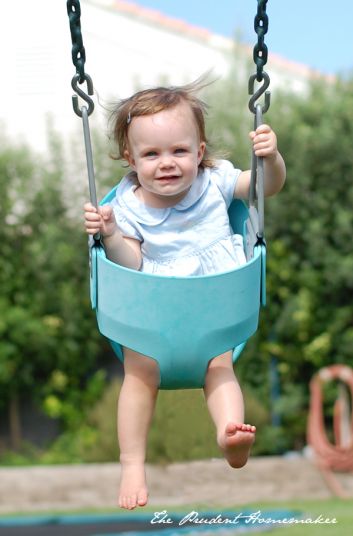 We played outside in the backyard.
As our humidity continued, I was able to collect 15-20 quarts of water a day from the runoff of the air conditioner. I used that water to water my potted fruit trees.
I picked peaches and cut grapes from the garden. I also harvested a few tomatoes, basil, oregano, and green onions this week. I cut some grapes leaves and Swiss chard and cooked them in soup. I had one cucumber in the garden this week, which I also cut and served to the family.
I gathered the pears that fell in the wind.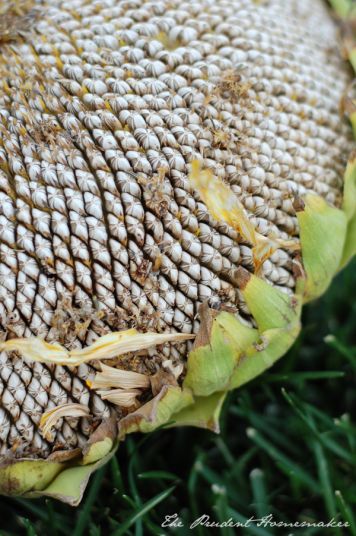 I cut sunflower heads full of seeds from the garden. These are Mammoth Sunflowers (I showed one last week) that re-seeded themselves this year. I have yet to plant the sunflower seeds that I bought this spring.
I combined errands to conserve gasoline.
I used internet coupons, used reusable shopping bags (for $0.05 credit each time), and stocked up on school supplies on sale.
I asked one local nursery to price match the other local nursery for the Katy Apricot tree for the front yard. They said, "Sure, why not?" I saved $10.11 before tax.
I returned unused irrigation items for the front yard, empty plant buckets, and dead plants to the other nursery for credit. I used the credit to replace dead plants, and to get more stakes for the front yard irrigation.
My husband attended his aunt's funeral in California. He drove my father-in-law down there in my father-in-law's car, and they came back the same day.
We checked out books and movies from the library.
I cooked dried beans and made refried beans. I made French bread, crepes, pancakes, chocolate wafer cookies, and soup.
We cut metal wire mesh that we already had to make trellises for the front yard.
I enjoyed a lovely sunset.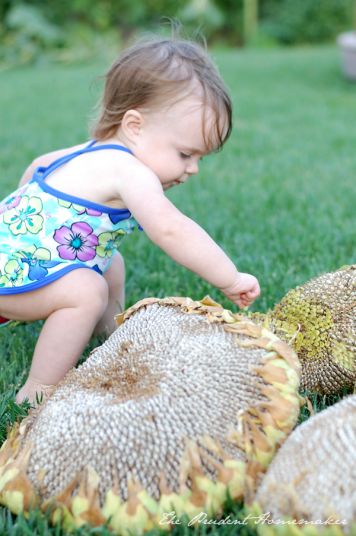 Ivory loves the swinsuit that grandma bought for her.
The children splashed in my parents' blow-up pool while it was filling.
What did you do to save money last week?
Psst: Tomorrow morning my post on chores is going up!