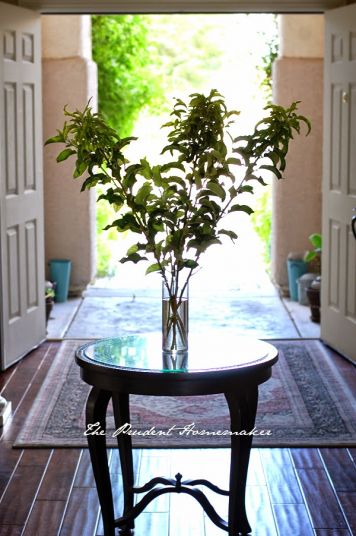 I cut apple branches from the garden. Something about having them on this table makes me feel immensely rich. I definitely need to cut some more often.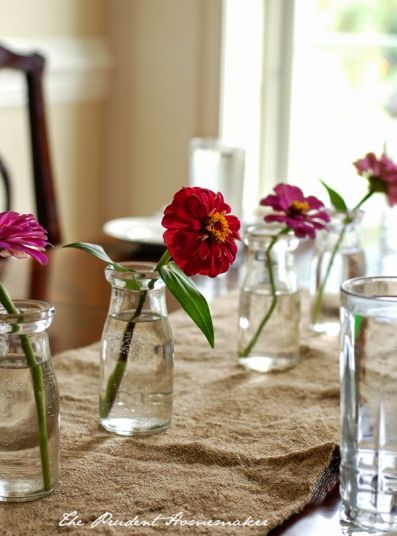 I cut zinnias from the garden.
I cut basil, red noodle beans, and Armenian cucumbers from the garden.
The children watched a few episodes of Little Einsteins for free on Disney Junior. I printed coloring pages for them from the same site. I printed free dot to dot pages from this week's Dover Children's Sampler and free coloring pages from here.
I listed a couple of items on a Facebook garage sale page and sold both the same day. This has encouraged me to get rid of some other items that are going unused and taking up space. I have decided to set a rather large goal of selling enough stuff to buy matching bookcases for the other side of the library! It might take me a while with some items only being $1 each (I'm planning on listing some children's clothing, among other things) but if I can do this, my house will be cleaner, definitely less cluttered, and I'll have a room that I have dreamed about most of my life.
We added to our emergency fund this week.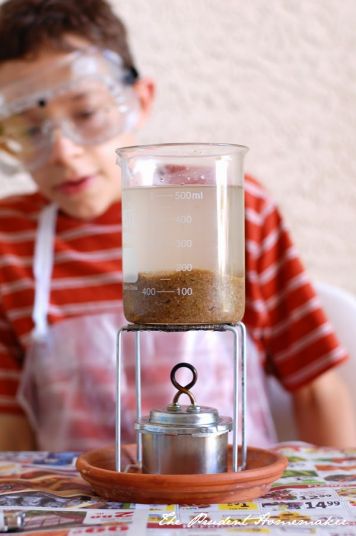 Underwater volcano experiment: sand, water, and the wax from a tea light, which melts like magma and pushes up through the wax to the surface of the water.
I cooked a large pot of black beans this week, from which we ate for several different meals, including black bean burgers, and rice and beans (twice).
I coked a pot of lentils to make lentil tacos. I made enough for us to have them again another time and froze those.
We made blueberry muffins,
I made French bread.
My husband cut his hair and the boys' hair. He also blew out the coils on the back of the fridge, which keeps it running better and longer.
Winter made a gift for a friend using supplies that we already had on hand.
What did you do last week to save money?