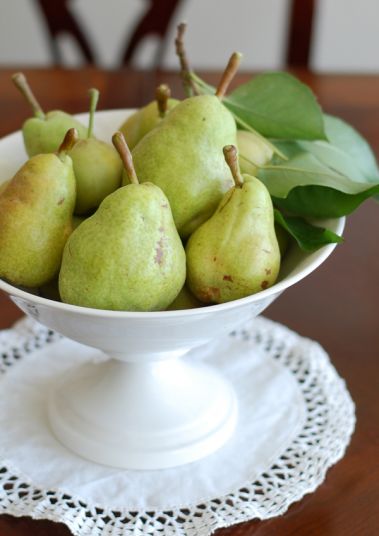 I grocery shop with a monthly budget.
I start with the things that are low in our pantry. Those are my priorities. Once I have worked on filling those, I will make other purchases based on what is on sale.
This month, the supplies that I see low are the following:
Pantry:
Vegetable oil (Note: the oil I buy has 0 grams of trans-fats)
Powdered milk
Mayonnaise
Rice
Salt
Non-Food Items:
Toilet paper
Oxi-Clean Stain Remover Refill Bottles
Fresh Food:
Milk
Eggs
Margarine (Note: the margarine I buy has 0 grams of trans-fats and 6 grams of fat per serving)
Apples
Sour Cream
I'll be making a trip to Sam's Club to purchase toilet paper. We price toilet paper by the length, not by the roll, as some rolls are twice as long as others. The cheapest toilet paper we have found is POM from Sam's Club. Sam's Club started sent out sales fliers, where they are reducing the price of items for 3 weeks. Those items have a limit on how many you can purchase at that price. This toilet paper is on sale for $4 off a box, with a limit of 3 boxes (through the 21st). $12 off my budget makes this item definitely worth stocking, even though I'm not real low on this item.
I will be buying 2 containers of Parmesan cheese while they are on sale ($1.75 off, limit 2). I will buy a 64 ounce container of mayonnaise, 25 pounds of rice, and 4 pounds of salt at Sam's Club.
While the lowest way to purchase powdered milk is in bulk, my priority right now is making sure that we have more in the pantry, so I will be purchasing a smaller amount locally. I prefer instant powdered milk (as opposed to non-instant; you can read more about why and how I use powdered milk here). I will be buying the Kroger brand (from Smith's) in the biggest box they carry (4.4 pounds), and price will determine how many boxes I buy, but I hope to buy 2 or 3 boxes this month. California produces 1/5 of the nation's milk, and with the drought, I expect prices on milk will continue to rise (they rose 7.5% since last year). This will help us to fight inflation. Right now we are still using powdered milk I purchased in 2009, at a much lower price.
I will buy 2 gallons of Great Value vegetable oil and 2 refill bottles of stain remover (I have two 50 cent coupons for the stain remover) at Walmart. (update: Our Target now carries these and they are on sale this week for $4.74. I will be switching this item to my Target list, since Target seems to have sales on these types of items more often than Walmart. I ended up buying these at Target).
I'll make a trip to Winco to buy margarine. I buy the 3 pound tubs of Gold and Soft for $2.48 a tub. Once in a while I can find a coupon to make these about 50 cents lower, and sometimes they go on sale (note: they are currently on sale for $2.26) . I will purchase 4 tubs.
I will buy a few gallons of fresh milk at either Sam's Club or Winco. I'll make yogurt with one of these using some starter I saved in the freezer last time.
I will watch for a deal on eggs before buying any. We still have a few in the fridge that I will use sparingly in baking until the next sale.
With the money that is left, I will look for sales on pork roast and apples, both of which are usually on sale in September (note: Winco has Gala apples for .98 a pound. I purchased a bushel box, which was 38 pounds. These will be good in the fridge for months, if they aren't eaten before then). I also realize there is a possibility of seeing a case-lot sale in September. I will wait to purchase the powdered milk until later in the month, when Smith's is likely to have these items on sale, so that I just make one trip there.
I'll watch for a sale on sour cream. Lately, Alberston's has had the best sales on this. I wait until it is on sale for $1 a pound. My husband's office is in the same parking lot, so if this goes on sale, I'll have him walk over and get some for me.
I will watch Totally Target to see if there are any toiletry deals on items that I use that are worth stocking. The tampon deal at Target this week looks good; Target and Winco are in the same parking lot, so I will make one trip for both stores. I will take reusable bags to both stores; Target gives 5 cents off for each bag and Winco gives 6 cents off for each bag. I may make a second trip to Target later in the month if I see any great deals. Both of these stores are just a few blocks away, so it's not a huge expense in gas.
My new budget is $275 a month. Since I decided to stock up on butter last month at .50 a pound, I am $20.61 over budget into this month, so I will plan to spend $250 this month. The butter was frozen and will be used for baking throughout the next year.
Meals for the month of September will be based on what we have in the pantry, freezer, and garden. I have lots of chicken in the freezer (as well as some turkey, ham, pork, and corned beef–though I will be saving the corned beef until November, most likely, when potatoes are in season), and plenty of beans (black, white, and pinto) and lentils and mung beans in the pantry. I have frozen peas, spinach, and peppers, and a variety of frozen fruits, including peaches, blackberries, mulberries, figs, apricots and plums. In the pantry I have canned peaches, pears, grapes, tomatoes, tomato sauce, green beans, corn, pineapple, mandarin oranges, applesauce, pumpkin, pickles, mushrooms, salsa, beets and grape juice. I also have raisins, dried cranberries, dried figs and dried onions. I have carrots in the fridge, as well as some lettuce (I traded my mom 2 cucumbers and 2 pounds of butter for some lettuce today). Most of the frozen and canned food is from my own garden.
The garden is yielding apples, pears, green onions, herbs of all kinds (including an abundance of basil), Swiss chard, red noodle beans, and cucumbers.
My fall menu can be seen here. I don't follow this exactly; I base my meal plans on what we have and what is ready in the garden.
I don't have lettuce in the garden yet, but I will be planting some later in the month when the temperatures cool down (soil temperatures are still 10-15º too hot). That should mean lettuce in late October and November (I hope!). I'm planting Swiss chard seeds, radish seeds, parsnips, and beet seeds later this month as well. Our first frost can be as early as mid-November, but it is usually not until the second week of December.
The reason I can shop this way is that I maintain a well-stocked pantry (which you can see here) and freezers.
Notes: I already went to Walmart, Winco, and Target. I've bought 2 gallons of oil, 2 refill bottles of Oxi-Clean stain remover, 2 boxes of tampons, 4 gallons of milk, 2 large (26.2 ounces each) containers of Nutella (at Winco for $4.98 each in the front aisle when you walk in the store; I used 2 $1 coupons on these; they will be used on crepes in the months to come. This was a huge treat; I saw the coupons when I went to print the tampon coupons, so I decided to print them, and if I found a great sale I would use them; if not, I would toss them.) 4 containers (12 pounds) of spreadable margarine, and 38 pounds of apples. I've spent $93.18, leaving me $181.82. Sam's Club will be around $80; that leaves me $100 towards some pork roast (if I see a good sale; if it's too high, I will pass) sour cream, powdered milk, eggs, and anything else I see worth stocking this month. I also have a $5 gift card to Target to use on my next trip that I got this time.
Non-prepared food is not taxed where I live; prepared food and non-food items are taxed at 8.1%