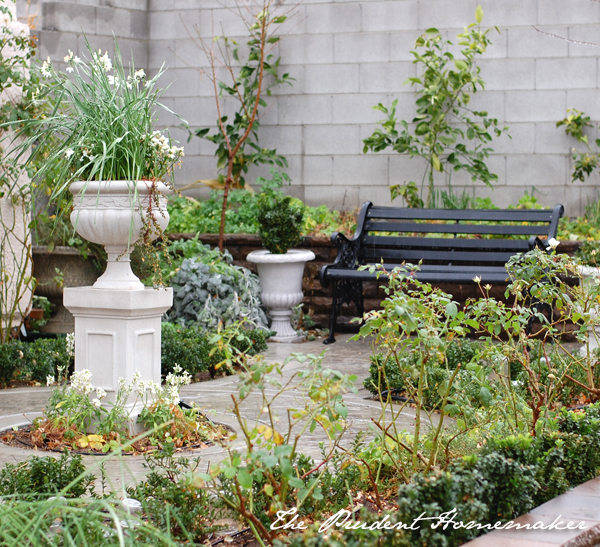 While most of the United States experienced a really cold week, for us, the weather turned warmer on Wednesday. I turned off the heater, and even opened the windows for a few hours to let in some fresh air.
Warmer weather made it perfect for planting. Even though we can still get a frost for 5 to 6 more weeks (and we will probably get just 1), the warm weather meant it was ideal to plant seeds. I checked soil temperatures with a thermometer and planted early spring seeds from seedds I had left from last year: carrots, radishes, snow peas, leeks, onions, beets, lettuce, spinach, violas, and larkspur. The warmer weather will help the seeds germinate a bit faster, and even when it turns cooler again, the seedlings will continue to grow. This upcoming week will be 5-10ºF cooler than last week, but still the right temperature for these seedlings to grow.
I planted the onions seeds in between rows of lettuce, so that I can get more from the space that I have. I planted the snow peas under the grapes, so that they can grow on the same trellises. They will be ripe and ready just as the grape leaves start to come out, so I hope to be able to help this space also do double duty. I found a place to put in more leeks; I planted seeds between the rose bushes and the hedge in the front yard.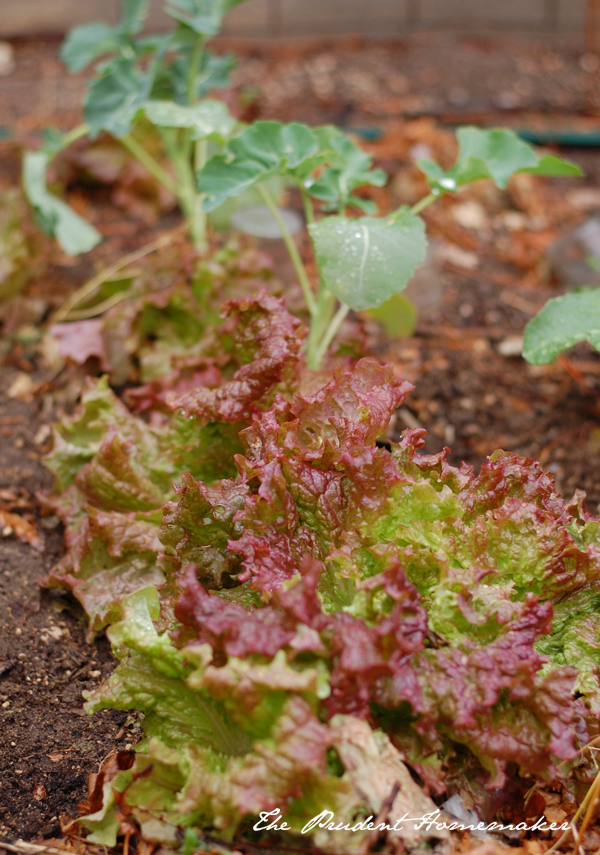 I transplanted Swiss chard (silverbeet) and green onions that had self-seeded into some spots where they were too crowded into some places where they will have more room to grow properly. I also transplanted some parsley from a corner in the front yard into the planters by the walkway, and transplanted some broccoli seedlings that I had missed (they were growing under two jars) earlier; if all of the broccoli seedlings that I moved make it, I will have 12 plants (with lettuce growing underneath them). I hope that we will get heads from these; when I have tried growing broccoli in the past, they bolted in the warm spring weather without forming heads. These seedlings were planted in the fall, to ensure them a long cool growing season.
I divided a rosemary plant to start a new topiary.
I planted more garlic in the garden.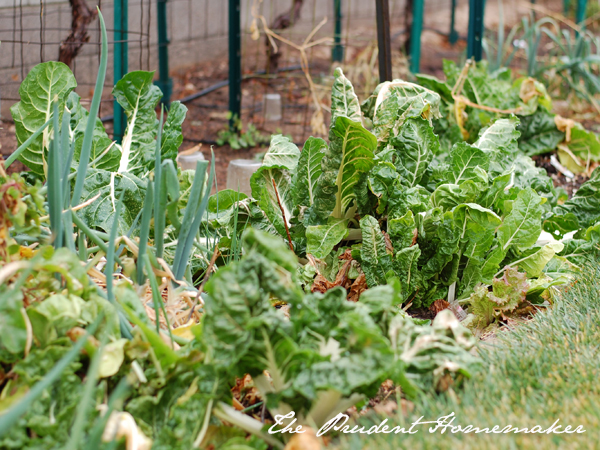 I cut Swiss chard, green onions, thyme, and garlic scapes from the garden.
I cooked a large pot of white beans (5 cups dried), and used it to make a bean soup with Swiss chard, green onions, garlic scapes, and thyme from the garden. I added in some chicken bullion and 12 ounce of sausage that I had in the freezer, and the family loved it. We ate three meals from this, with everyone having seconds and thirds each time.
I cooked a turkey on Saturday.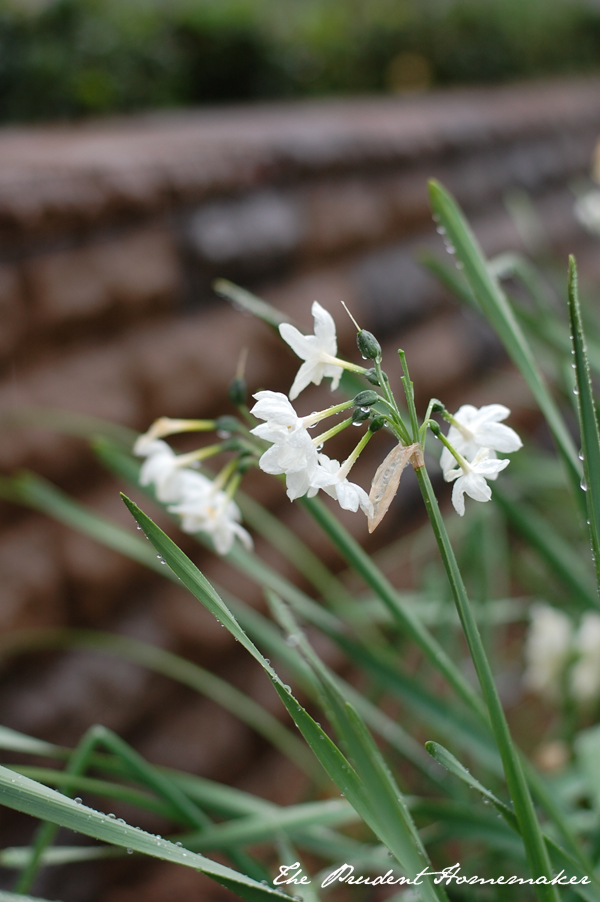 I pruned the lemon trees in the front yard and put the branches in a vase on my entry table.
I pruned the roses in the front yard and brought some roses and buds in to enjoy.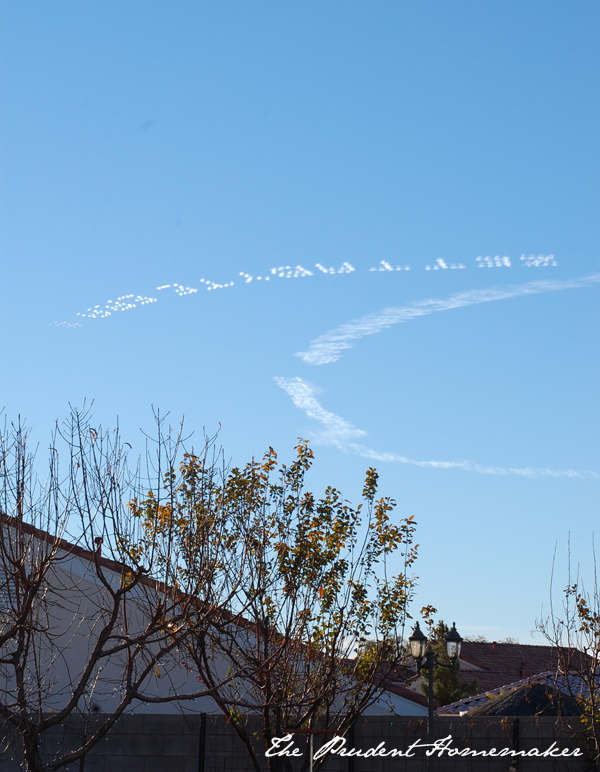 We watched sky writers from our own backyard! They were outside for over an hour. It was 6 planes that made the words.
My husband and I watched Downton Abbey on Pbs.org for free. We also watched 3 episodes of a show on Hulu for free.
The whole family watched several episodes of War Farm, Edwardian Farm, and Tudor Monastery Farm for free on You Tube. We learned several interesting things from these shows.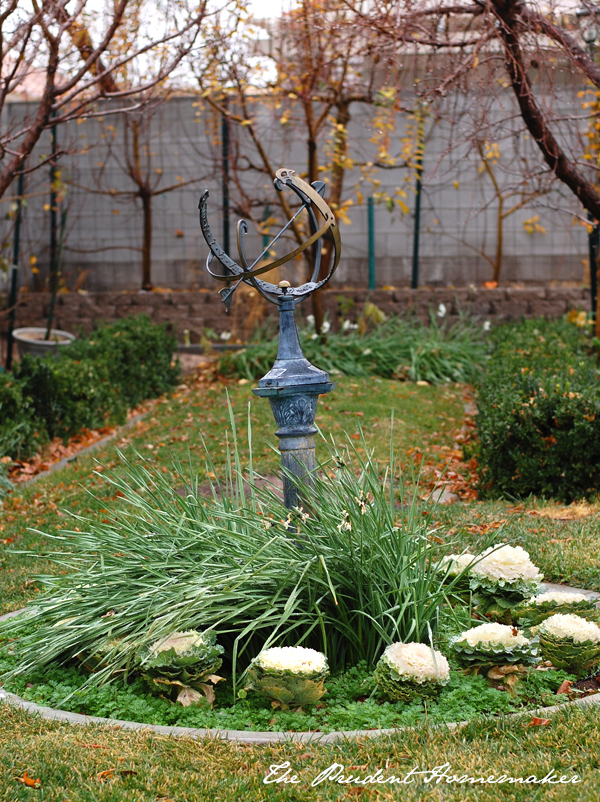 What did you do last week to save money and enjoy life?