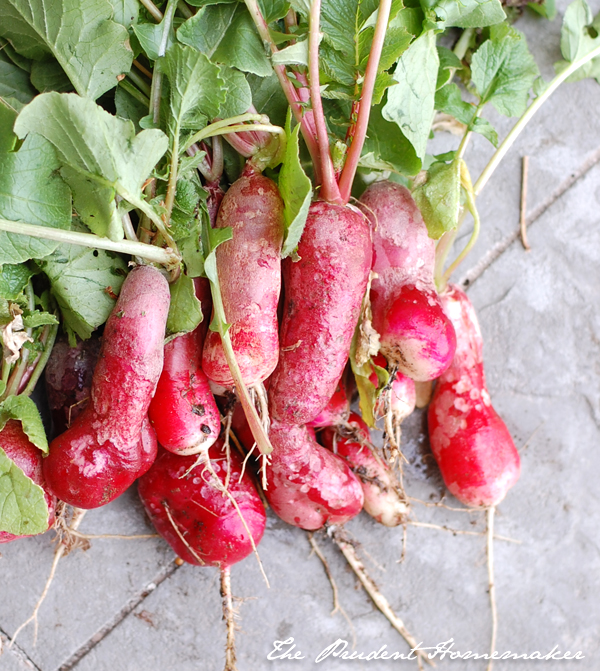 I harvested French Breakfast radishes
from the garden.
I cut the roses before a frost came and brought them in,
I took more jars outside to cover the lettuce seedlings that had just come up. This protected them from frost and will help them to grow more quickly.
I used old, worn sheets to cover the citrus trees before a frost.
I planted garlic in the garden.
I worked diligently to potty train Ivory this week. Because of this, she now needs undershirts instead of onesies. I cut two of her onesies right above the leg openings and hemmed the bottom to make more undershirts, as I didn't have enough in her size. I plan to cut a few more of her onesies next week and turn them into undershirts as well.
I mended holes in two pairs of Ivory's cotton tights.
I cut oregano springs and set them in water to root. I'll be able to start more plants this way.
I had the boys add fallen fig leaves to the compost pile.
I cut green onions from the garden.
I cut our single orange and single grapefruit from our trees (a tiny harvest from 4 trees!)
I saved the broth from roasting a chicken and used it to add flavor to some brown rice that I cooked the next day.
I cooked a large pot of pinto beans. This turned out to be a huge blessing, as I became ill last week and I needed Winter to cook dinner. We had rice and beans for dinner two nights. I was able to tell her how to add dried onions to the beans and tomato bullion to the water while cooking the rice, and we had a simple, frugal, and enjoyable meal.
Since I was sick, I spent a lot of time reading. I reread the Little House
series, and once again learned several new things.
I also pinned and read this rather interesting article on victory gardening. It showed enough for a family of 5 in a 25 x 50 foot plot. I loved the layout, close spacing, plan to seed radishes with other crops, like parsnips (something I had read about just a few days earlier in a seed catalog and had just decided to do this year), multiple plantings of mixed crops in the same row to maximize space, succesion planting, and pole beans growing the length of the garden. It's definitely worth a read if you're looking to maximize your garden space.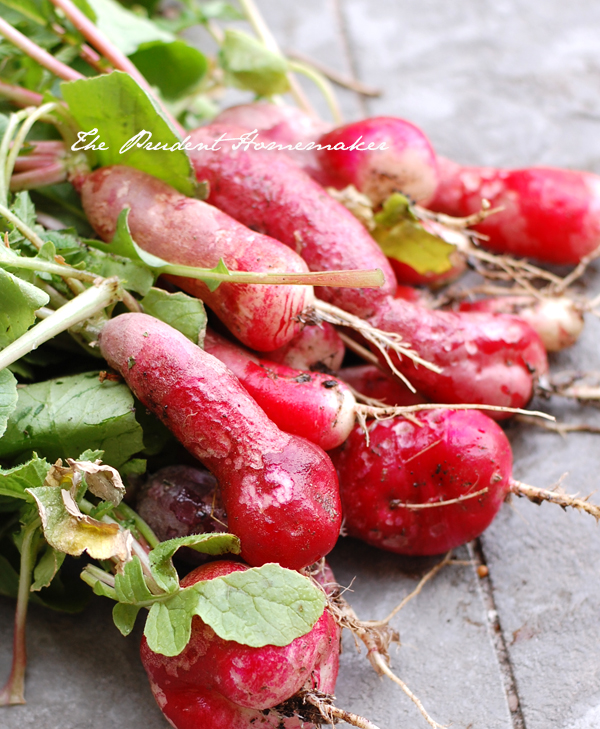 From bed, I was able to go through my seeds and see what I still have, and what I need to order, based on what has done well for me in the past.
I continued to save water from the shower and used it to water the potted fruit trees outside.
What did you do to save money last week?
Note: I didn't go shopping or accomplish most of my goals from last week, since I became sick on Wednesday and spent the rest of the week resting as much as possible. I won't be posting a list of goals for this next week, as I'm still sick. I hope to be better soon and working on last week's goals.
This post contains affiliate links.