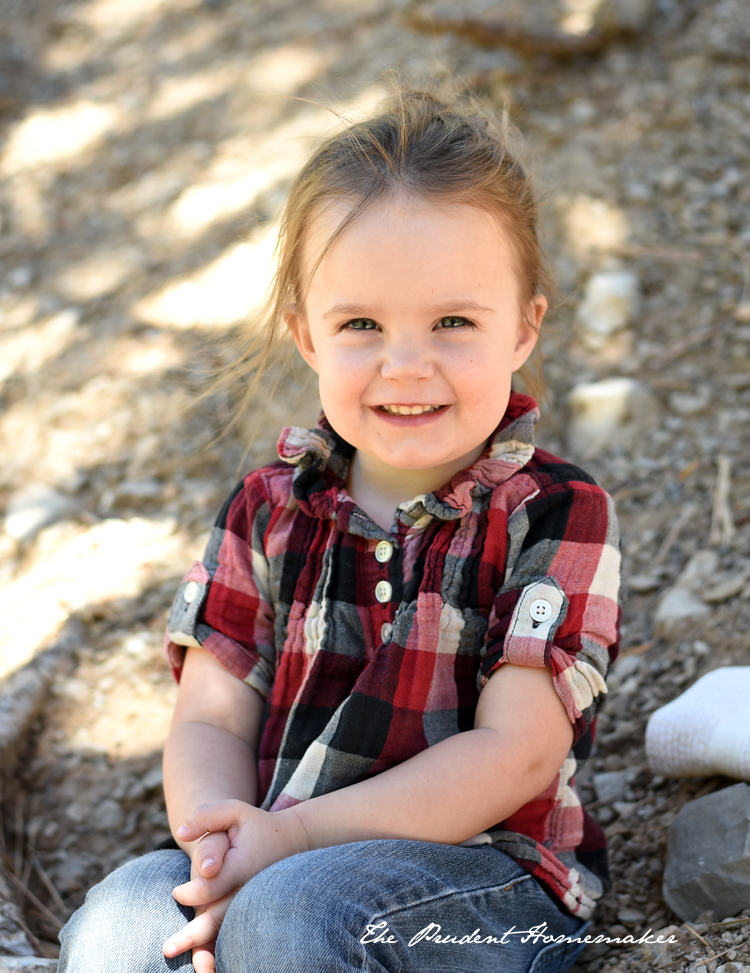 I cut apple branches from the garden to put in vases.
I cut flowers from the garden for the table.
I cut garlic chives, peppermint, thyme, basil, a few beans, and grape leaves from the garden. I cut a large Armenian cucumber from the garden. This one was growing on the driveway! It took five meals to eat it, as it was so large.
I pulled out the mandolin that I bought for 50 cents at a community sale in April to slice it , and it was so quick and simple! Definitely worth 50 cents!
A lemon ripened early and split, and fell from the tree. I brought it in to use.
Tuesday was a beautifully cool day, when a storm blew over and we had an unexpected high of only 87º (the prediciction at 5 that morning had been for 92º). I left the air condtioner off all day and we enjoyed the cool breeze that came through the house. We even had a few drops of rain! it got up to 80º in the house in the late afternoon (normally it gets that hot at 8:30 a.m. with the a/c off and the windows open). I read that Los Angeles residents saw 2.32 inches of rain that day. Wow! Wednesday we were able to keep the house open until a little past noon, when indoor temperatures had climbed to 81º, and Thursday we could keep it off until almost 10 a.m., and then turn it back off in the evening,
The heat came back after that, but for a while we had quite a bit of time in which we didn't need to run the air conditioner, which will make a significant impact on our bill. Normally we'll run the air condtioner to at least the middle of October, so these two days were quite a surprise! The electric company sends me an email each week showing me how much electricity we used and how much it cost me for that week. Because of the nicer weather and my opening the windows to cool the house instead, the bill should be at least $20 lower.
I updated my garage sale list with some items while I was thinking about them. The semi-annual community sale that I go to is a little less than a month away. I have included items that I am looking for for Christmas gifts, as well as some things that can be repurposed for Christmas gifts.
I used Duolingo to improve my French.
I watched a few videos on Jas. Townsend's You Tube page.
Winter downloaded more songs from the library's Freegal program.
My mom brought us back some great garage sale finds from Oregon, including two pairs of women's 100% wool gloves (brand-new with tags on, and she paid 50 cents a pair!), four sets of uncut American Girl Paper Dolls (Samantha, Kirsten, Molly and Felicity), a coat, a princess dress, a handkerchief for me, andsome workbooks for the youngest children.
Cyrus went with his cousin (who is the merit badge counselor for rock climbing) to climb and rappel, working towards earning the merit badge for this. Because his cousins are grown with children his age, he doesn't often get to do things with just them, so this was a really unique opportunity.
Winter attended a free organ training workshop. The workshop included a light breakfast and a lunch. She had a private organ instruction class while she was there, and she came away with some great free online resources for further training. (I couldn't help but be reminded that several generations ago, her ancestor was an organ maker in Germany.) She absolutely loved the training and should be able to do some practice for free at the church building on several occasions.
While she was there, the rest of our family went on a hike to Mary Jane Falls. Apparently, this is what a waterfall looks like in the desert: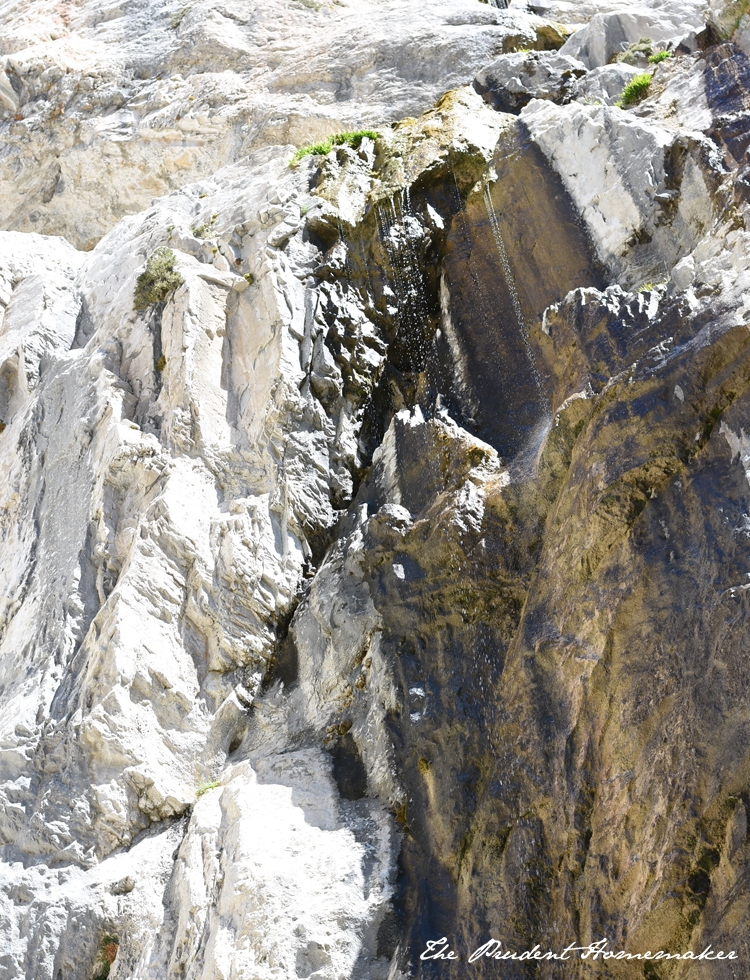 I know you're going to say, "But it's September!" However, Winter hiked this same trail earlier this year (on two separate occasions) and she assured us that there isn't much more water there even in the springtime.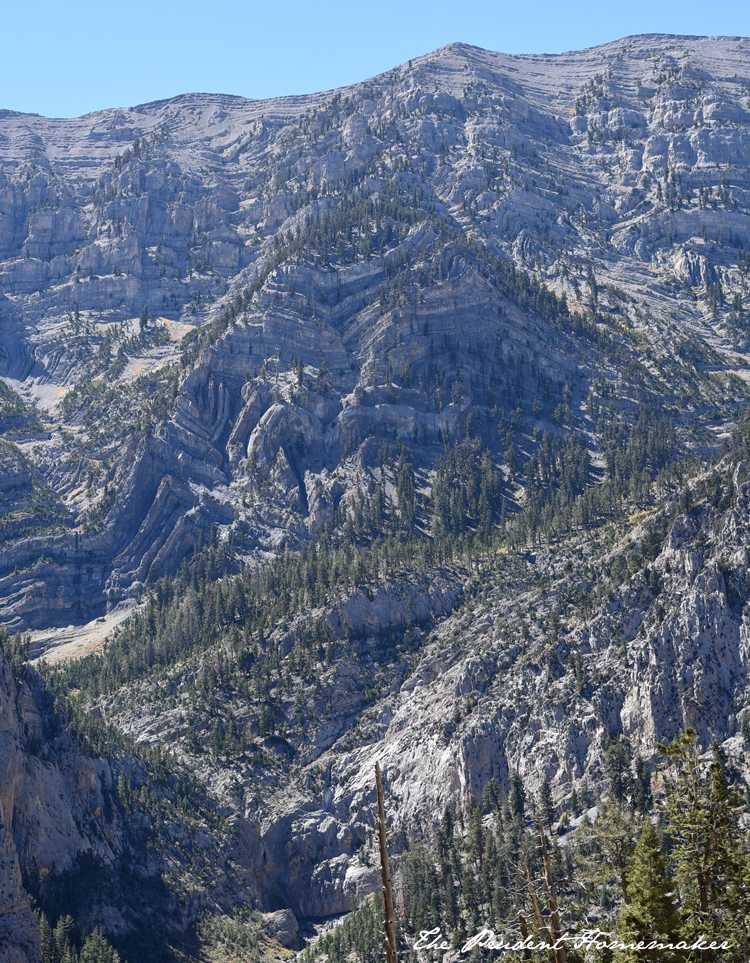 Elsa, my five-year-old, spent a lot of time waiting for us. She could have made it up the mountain an hour ahead of us if she wasn't having to wait for the rest of us! It's a 1000 foot climb over 1.2 miles to the falls. We had lunch near the falls before heading back down.
What did you do to save money last week?