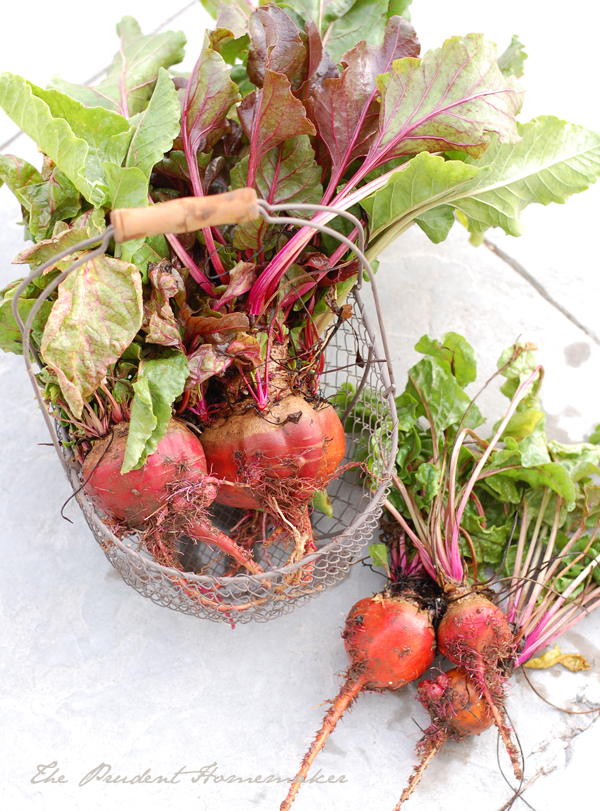 I cut beet greens, lettuce, green onions
, leeks, Swiss chard
, dill
, thyme and parsley
from the garden. I dug beets
from the garden.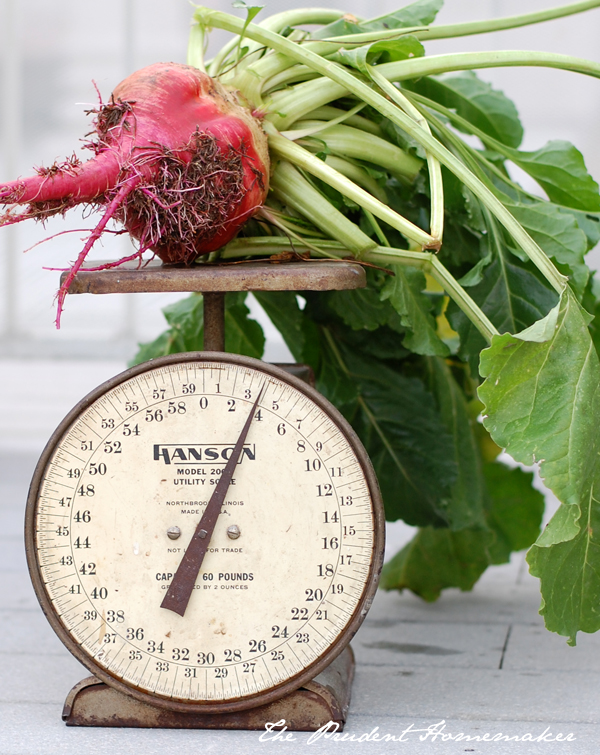 I planted more seeds in the garden, including many that I collected from my garden last year. I covered seeds that came up with jars to help them grow more quickly in the cool weather.
I gave Winter a haircut.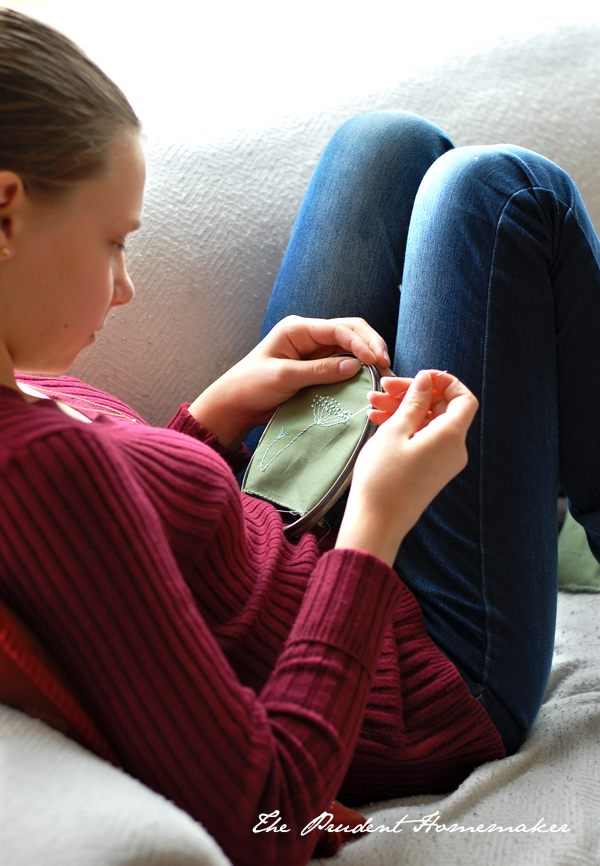 Winter made a lavender sachet using some fabric that I had been given, embroidery thread I bought on sale some time in the past, and lavender I also had on hand.
Winter requested a book online from the library that instructions for a project that she wanted to make. My husband took her to pick up the book when he was already going to be out, and she started working on the project with supplies that we already had on hand.
We celebrated Ezrom's birthday with a simple party at home. Winter decorated with streamers (after the party, she rolled them back up to use another time). I made his requested meals for the day and I gave him the day off school. I made two chocolate pecan pies for dessert, per his request, using supplies I had on hand. I gave him a gift that he had asked for that I had purchased with Amazon credit. I also gave him date with mom and cooking lessons with mom coupons, and we let him stay up to watch a movie with dad after his siblings were in bed. His grandparents came and gave him some books that he had really wanted (the Knights of Right series
) and his great-grandmother gave him some money. (My father-in-law came to visit him the day before; with over 60 grandchildren and great grand-children, he started last year giving each child a subscription to The Friend for children under 12, and the New Era for children 12 to 18. My children LOVE that they each get their own copy of the magazine in the mail each month, and at $10 a year, it's a frugal gift for him). His siblings bought him some candy from the bulk section at Winco.
I made pita bread and French bread last week.
We had salad from the garden.
I pulled some two bags of frozen homemade broth from the freezer and made two pots vegetable noodle soup, which was enough for 3 meals. For each pot of soup, I used a .50 package of fettucine (I broke the noodles so that they would be smaller), lots of beet greens from the garden, green onions from the garden, garlic powder, a little chicken bullion powder, celery leaves, thyme and parsley from the garden, and salt. Each pot costs less than .75 to make, so I fed three meals to all of us for $1.50, which is .06 per serving.
I cooked a chicken in my solar oven this week. It went from frozen to done in less than 4 hours.
I made lentil tacos twice, using lentils that I cooked in my solar oven.
We had black beans and tomato rice ( cooked with tomato bullion).
I made a frugal version of rice pudding. It was just as delicious and not nearly as many calories as my regular recipe (which is high in calories!), as well as being lower in cost. We had this for breakfast one morning, topped with cinnamon sugar and raisins.
I collected rainwater when it rained.
I started a few seeds indoors for zucchini
, sunflowers, and Armenian cucumbers
, in a cardboard egg carton. I don't have room nor a safe space to start seeds in a windowsill, so these are in my bathtub (there is a fair amount of light in the room). I am hoping the extra few weeks will give me a good start on these, as our last frost date is only 2 weeks away.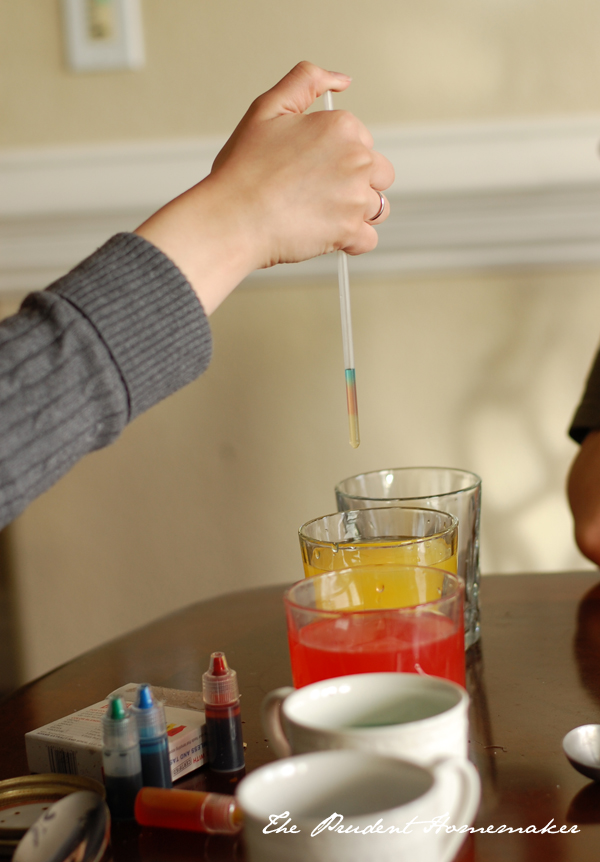 Winter did a science experiment from Exploring Creation with Chemistry and Physics that called for water, salt, food coloring, and a straw. It was a neat lesson on water density and an inexpensive experiment.
I had a date at home with my husband. We played a card game together after the children were in bed.
What did you do to save money last week?
This post contains affiliate links. This means if you click on a link and make a purchase on one of those sites, I will earn a small percentage. You can read my disclosure policy here.