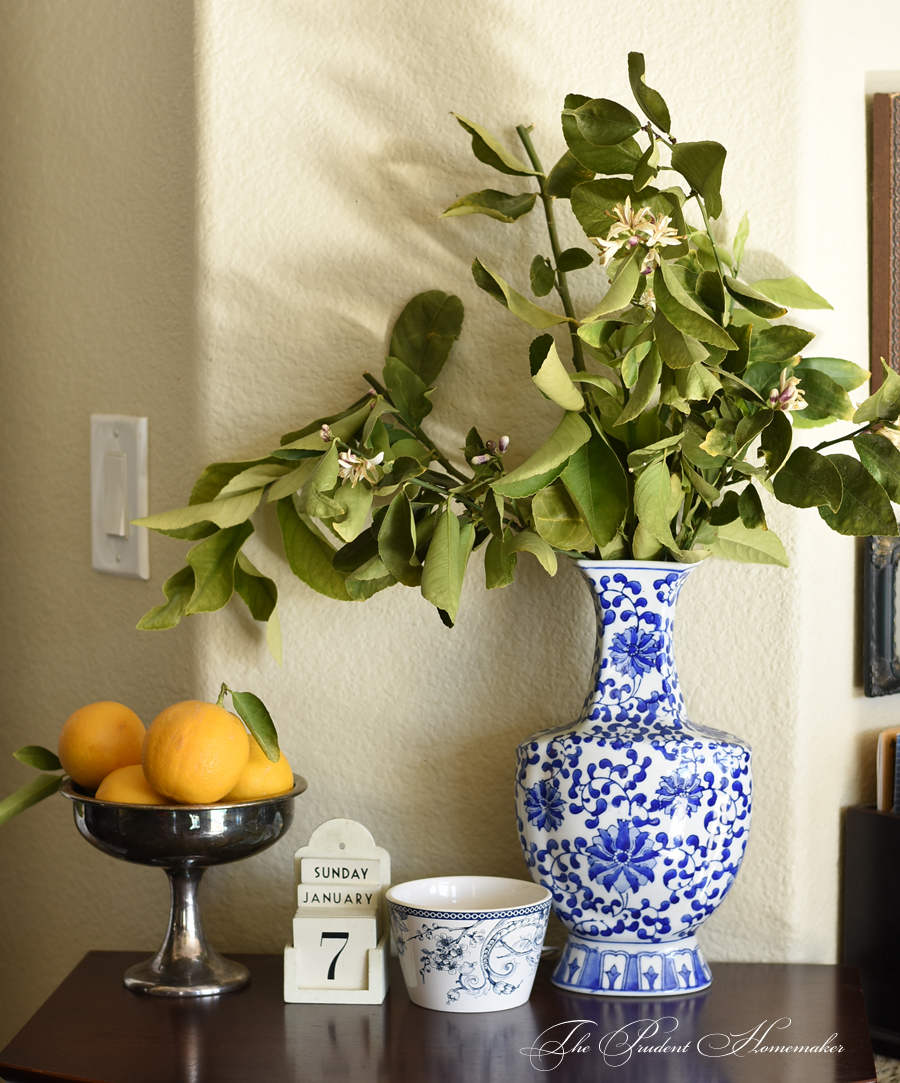 I worked pruning, weeding, and tidying the garden.
I cut branches from the garden to enjoy inside.
I picked more Meyer lemons from our trees.
I dug and transplanted several new "bushes" from one place in the garden to another where I am starting a hedge. These only have one rooted stem, but it is well rooted and they should do well in their new place. After they have been growing in their new spot for a while, I will cut the single branch on each to force them to send forth new branches. It will take about 5 years for them to grow into a hedge.
I sowed seeds for larkspur, poppies, bells of Ireland, and lettuce in the garden.
I resisted the temptation to buy more flower seeds online. I put everything in my cart, looked at the total, decided it wasn't in the budget, and closed the browser. I have plenty of seeds to plant already.
I downloaded and read five e-books from the library.
I purchased the vitamins I had on my list at Target on sale, plus used an additional 5% off Cartwheel discount to get the price lower. I brought my own bags for $0.05 off my total per bag.
I redeemed 2200 Swagbucks for a $25 Sam's Club gift card. I'll use this towards my grocery purchases this month.
My husband and I used the last two movie passes we received for Christmas of 2016 to go on a date.
A neighbor threw out a men's bicycle in great condition. It was missing only a few bolts (it was in pieces). We rescued it from the trash. We will either use it (after getting new bolts) or use the pieces on our existing bicycles. (The sun disintegrates seats here, so a new seat is always welcome!)
My husband repaired our side gate.
My son replaced a broken valve connector in the garden.
I collected warm-up water from the shower and used it to water our potted plants.
We enjoyed tomatoes from the garden. The green ones I picked in December have been ripening, and they are wonderful!
What did you do to save money this past week?