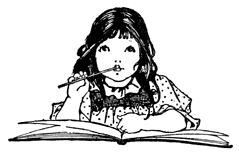 Twenty one years ago, I woke up one January morning to a huge earthquake and my mother screaming for me to get out of bed.
My family was unprepared for the 1994 Northridge, California earthquake. I was grateful that we didn't lose water in our town, as my parents didn't have any stored–and grateful that our house was above the dam (which, thankfully, didn't break–but much of our our town was located below the dam).
When we went back to school a week later, the other students and the teachers still didn't have water in their homes.
Right now, my family is prepared with food and water, should a disaster strike, be it a natural disaster or a financial one.
Be that as it may:
Several items in our pantry are low, and I am even out of canned tomatoes (I try not to ever run out of pantry items), which are a staple in many of my recipes. If we don't have any sales, I won't be able to make those recipes. I want to focus on building up items that are low in my pantry.
I want to master some alternative cooking methods, so that, should we be without power in an emergency, I can still cook what I have. As a bonus, doing these things will save me a bit off of my natural gas bill, since I won't be using the stove or oven as often.
I plan to use my solar oven
at least once a week this year, and more often as I master it. We have plenty of sun here!
My husband is building some rocket stoves. I am saving the grape vine and tree prunings to use to practice with these. I want to be able to cook and bake with these. They only take a small amount of fuel and make very little smoke.
I want to continue to find ways to reduce our utility bills.
I want to update our 72-hour kits, and purchase the neccessary items that we don't have in them.
I want to sell several things around the house that are no longer being used, to reduce clutter and as a source of money to help me update our 72-hour kits.
I want to develop several more recipes that can be made with pantry-only items.
I want to continue to compost, and do a better job of turning the compost more often, so that I can better fertilize the garden with items that we would normally throw out. I also want to do more trench composting.
I want to grow more in my garden, including more parsley, more lettuce, more Swiss chard, more green onions, and more yard-long beans.
I want to glean and process more olives this year.
I want to waste less food. Try as I may, things go bad. Reducing our waste and more quickly processing garden fruits will save us money and build up our pantry.
I want to scan all of our important documents, and get those and our photos saved on two thumb drives. (My dad has two; he keeps one on his safe deposit box, and the other at home, and then switches them out each month).
Feel free to share your goals for 2015 in the comments section below!
This post contains an affiliate link. You can read my disclosure policy here.