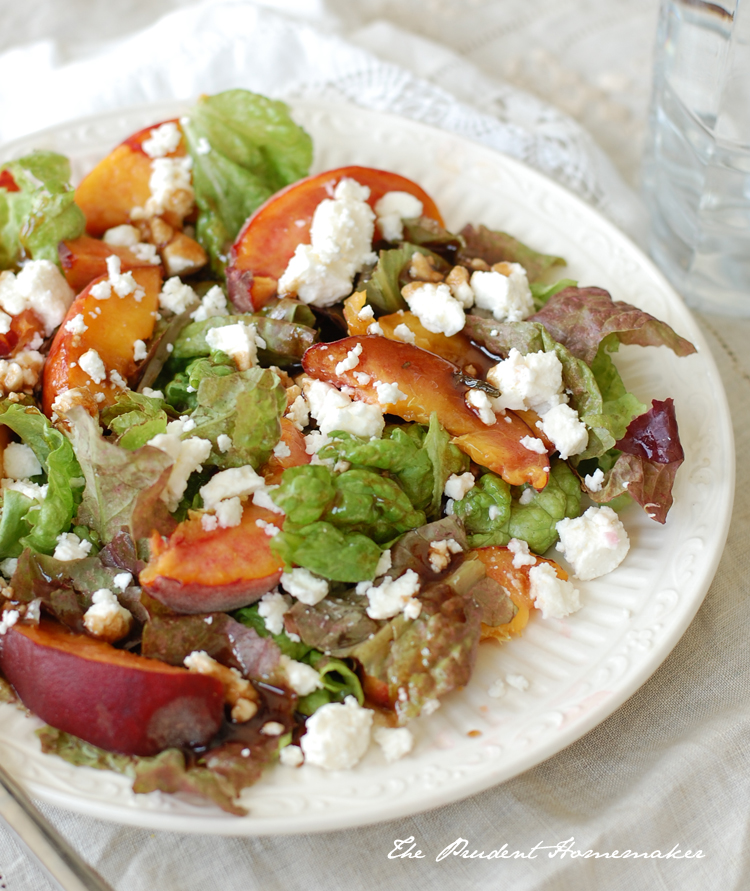 It's not often that I have a good supply of lettuce from the garden in May, but thanks to a later planting of lettuce (I sowed every couple of weeks including some later than I have in years past) and some unexpected cooler weather than normal, I still have lettuce in the garden now. It's beginning to bolt, but it's still sweet (bolted lettuce will turn bitter, the taller it gets).
It's also time for my first peach harvest of the year. Our Desert Gold peach tree has a low number of chilling hours (250) and is one of the first fruit trees to ripen in my garden.
I put these together in a simple salad this week. The combination of ripe peaches, sweet balsamic vinaigrette, and feta cheese was immensely satisfying.
You can find the recipe here.
If you have a Costco card or know someone who does, they have feta cheese on sale until May 17th for $4.99 (24 ounces, 680 g).