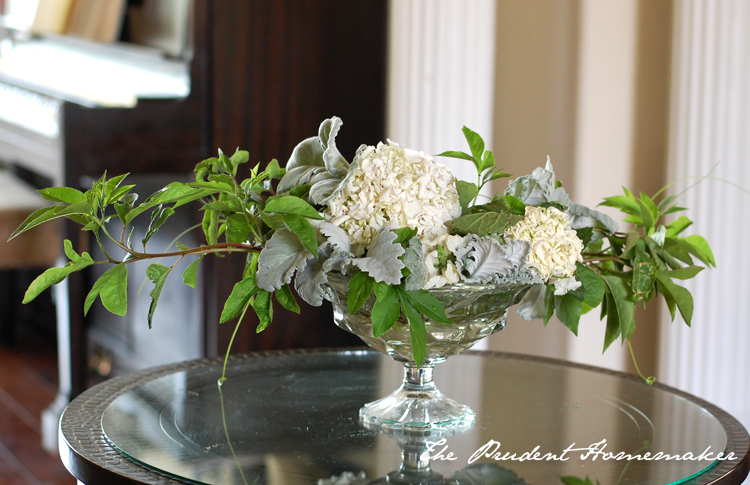 I cut flowers from the garden to bring indoors.
I picked a couple of handfuls of white strawberries and 19 blackberries from the garden. For the strawberries, this is a large amount to have ripe at once; it's usually just a few here and there. Since the weather has been 10 degrees cooler than normal, these are producing well. Once it gets hotter, they will stop flowering until it cools down again in October.
The cooler weather was just enough difference between needing to run the air conditioner and not needing to run it. It costs me about $10 a day in electricity to have the air conditioner running all day and night, and this time of year I usually need to run the air conditioner during the day. I saved at least $35 this week not needing to have it on. We did have one afternoon get up to 81º in the house for a few hours, but other days it was cooler. (I normally have the air conditioner set to go on at 79ºF).
We picked peaches from the garden.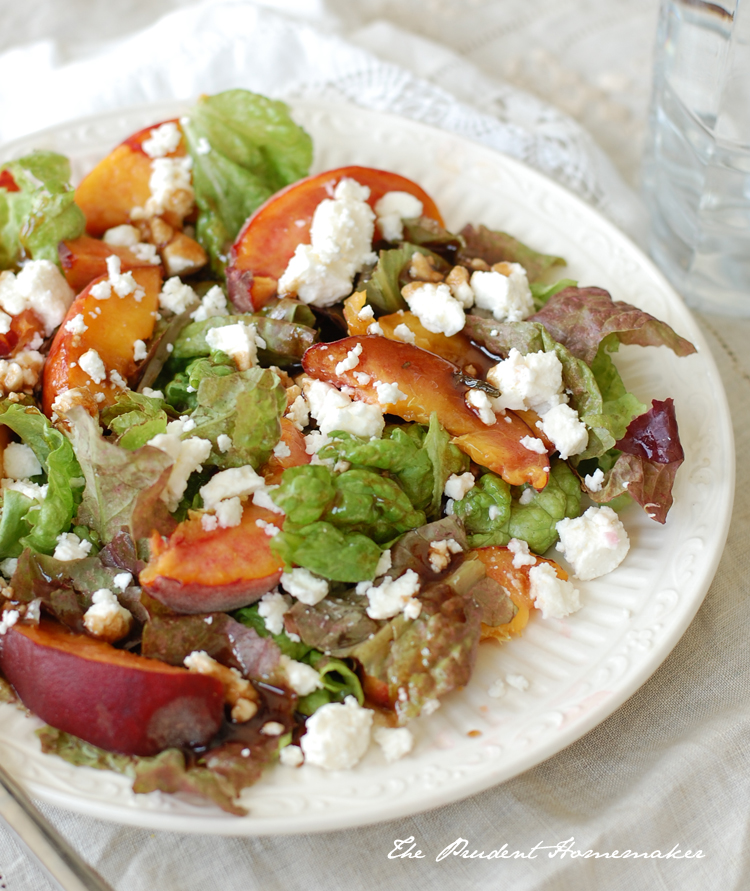 I picked lettuce from the garden. We enjoyed salad with peaches, feta, and my balsamic vinaigrette a couple of times. If you missed the recipe last week, you can find it here.
I made peach pie and peach smoothies from the peaches from our tree.
My friend who trades me eggs for lettuce brought me some eggs this week. She didn't want any lettuce this time as she had already bought some at the store (she never knows when he friend, who owns the chickens, will give her eggs, and her friend always gives her dozens and dozens).
My husband fixed a fallen sink. He also fixed the bench we use for our piano.
I watched a few television shows for free on Hulu and Pbs.org.
My husband and I had a simple at-home date after the children were in bed. We played a board game together.
I listed 4 items for sale via Facebook garage sales and sold all of them.
I bought two garden pots from a Facebook garage sale page for $5.
I went to Winco to pick up the items on my list, and to my surprise, I found out that they did still have dahlia tubers! They had just moved them from the front door to their seasonal section inside the store. Instead of being $4.49 each, they had lowered the price to $1.49 each! I bought two pink ones.
I gave haircuts to four daughters.
What did you do to save money last week?