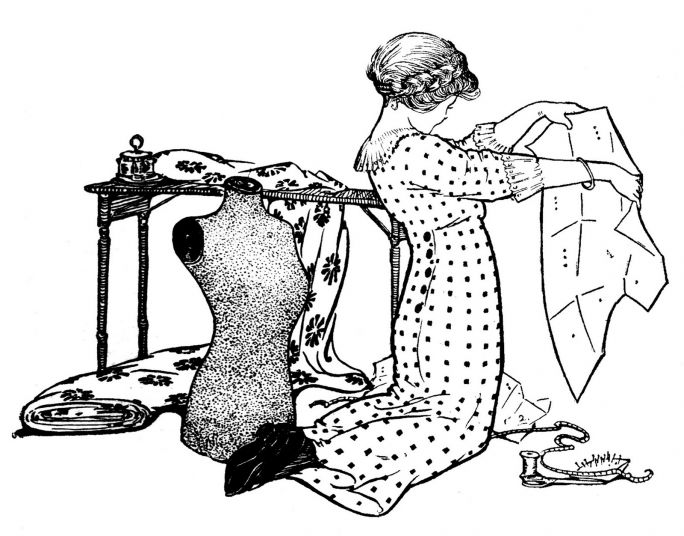 I often get asked how I can afford to sew.
If you need fabric and have a bit of money, today is your lucky day.
This weekend Joann's Fabrics is having their annual Founder's Day sale (today and tomorrow; it started yesterday). I find the best deals at Joann's shorter weekend sales. This weekend has some particularly good deals, especially if you get their mailer (if you don't, sign up at the store to get future mailers; extra coupons come in the mailers to customers).
The best deals I see on the sale:
Broadcloth: Poly/cotton solids for $1.99 a yard. This means if you use 4 yards to make a little girl's dress, you're only out $7.96 for fabric. Depending on the size and style of dress, you could use less fabric. I make most of the girls' dresses from broadcloth, though I have also repurposed sheets as well.
Buttons: 50% off. Look for the buttons that are 6-7 for a card that are $1 regular price, and you're only out .50 for buttons for a dress.
Embroidery thread: $.33 a skein. This means you could get 3 colors of embroidery thread so that you can embroider flowers on that dress for $.99.
This makes a pretty (and modest!) little girl's dress $9.45 plus tax.
If you get the mailer, however, it gets better.
There is a 25% off your entire purchase coupon, including sales prices.
This makes the fabric $1.50 a yard ($6 total), the buttons .39, and the embroidery thread .74.
Now you have a dress for $7.13.
I've been making my dresses from the same pattern, so the cost of a pattern is not a continual expense for me, but if you don't have any patterns, you will need to add in the cost of a pattern to the first dress that you make.
Other great deals in the ad that are this weekend only:
Scissors are 50% off. If you've never bought scissors, a pair of Ginger sewing shears is a great investment.
McCall's patterns are $1.99 and Vogue Patterns are $3.99. You can browse the patterns online before you go.
Home Dec Fabric: 60% off. This normally goes on sale for 50% off. The extra 10% is a rare thing. If you have the mailer coupons, you can use your 25% off purchase to make this an even better deal. Home Dec fabrics at $26.99 regular price is $10.79 a yard; with the extra 25% off it is $8.09 a yard. Remember that this fabric comes 60″ wide. (Prices vary by fabric, but most were around $26.99 regular price).

Do you remember the Rapunzel dress that I made for my daughter's birthday last year for pennies? I found an online tutorial to make a Rapunzel dress here.
You can use broadcloth to make a beautiful smocked bishop's dress. There are some tutorials on smocking bishop dresses here.
I liked this cute apron tutorial. Since linen is $27 a yard, and is a delicate fabric, you could make this with osnaburg or a drop cloth instead.