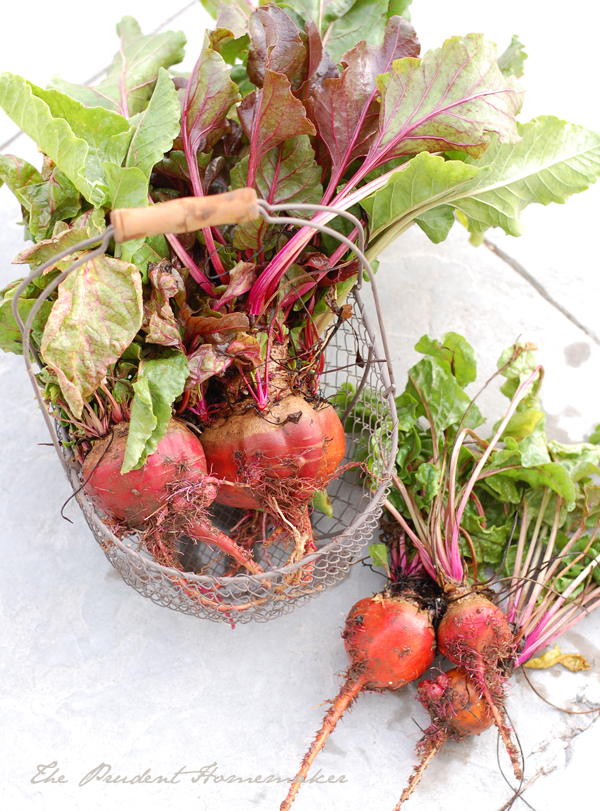 The garden is less productive than it usually is this month, but I'm hoping to have more to harvest towards the end of the month. I've cloched several lettuce seedlings to get them to grow faster.
I have a few green onions (fewer than previous years, but we've also been using them more, so I will be planting more seeds this month), lots of beet greens (and beets), some chard, lots of thyme, lemons still hanging from the trees (plus the baskets and baskets inside), and a few other herbs.
We're working on eating down the freezers, and I'm using up fruit we've frozen from the garden, and eating home-canned and dried produce as well.
I never did get to Target last month, so I'll look for sales this month on items I usually purchase there.
Smith's:
(These sales end 2/02)
American Beauty Pasta $0.49 a pound when bought in multiples of 6
Oranges $0.39 a pound
Gala Apples $0.99 a pound
Sam's Club:
Milk
Eggs (they had 5 dozen eggs at $6.24 last month; I'm hoping that price continues)
Flour Tortillas
Target:
Oil of Olay soap (there is currently a $1 off coupon on Coupons.com)
Secret unscented deodorant (I'll look for coupons; it's also possible to find a good sale at Smith's occasionally, so I'll look at their ads as well)
Valentine's peanut M&M's (coupons.com has coupons, and Target usually has a Target coupon you can stack with this, plus a Target cartwheel offer to stack, plus a sale. I'll watch for these.)
Vitamins (I probably missed a sale, but I've been a bit busy in the garden lately. . . .)
Salon Graphix unscented hairspray
Borax
Washing Soda
Walmart:
Hand dishwashing soap (they were out when I went last month)
Oxi-clean spray in the refill bottle
Costco:
Feta cheese
Other items for which I'll watch for sales:
Sour Cream
Asparagus
Broccoli
Potatoes
Almond extract (I found out last month that our Sam's Club no longer carries this. Does anyone have a suggestion on where to find the best price? I am considering checking at Winco and Costco.)
Frozen petite peas (I'm hoping for a great sale at Albertson's, since everyone loves them).
Bananas