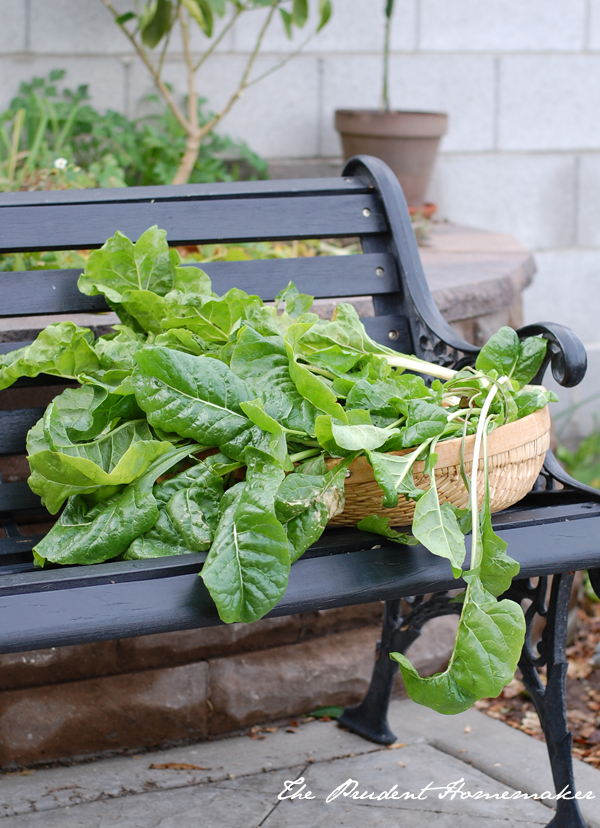 I cut Swiss chard from the garden almost every day last week. All of it grew from self-seeding in the garden.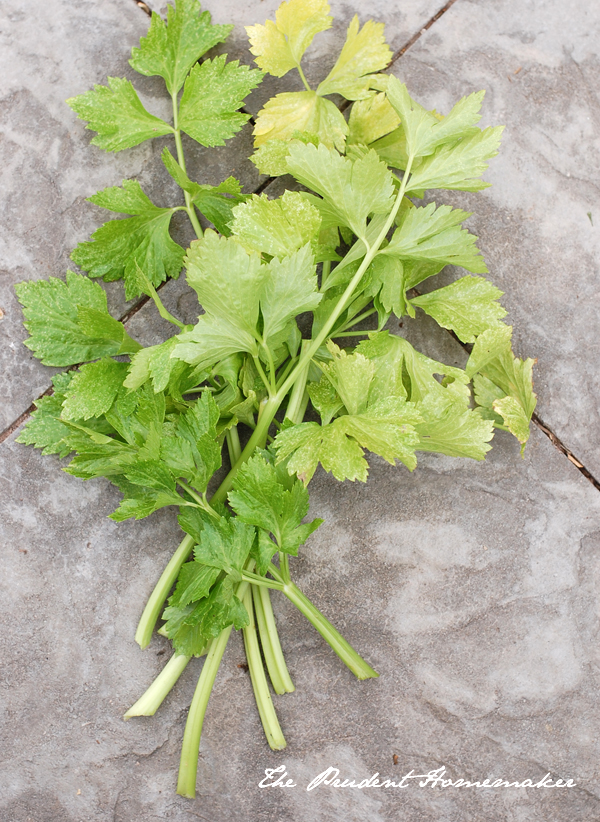 I cut celery twice from the garden. This is celery that has regrown from planting celery bottoms from the store. It's mostly leaves, which is just fine for seasoning soups. I ordered seeds last week and I will try growing celery from seed this year.
I cut thyme, green onions, lettuce, leeks, spinach, cilantro, and chives from the garden.
Winter brought 2 bananas home that were left from a church activity. After the bananas were eaten, I buried the peels under the roses to fertilize them.
My husband and I had a date night at home after the children were in bed. We played several games of Sequence
together.
Our family watched some more episodes of Tudor Monastery Farm on You Tube. My husband and I watched shows for free on Hulu and watched Downton Abbey for free on Pbs.org. We find plenty to watch online without paying subscriptions to any online services, having cable tv, or even having an antenna (though an antenna will give you several stations for free in the U.S., depending on your location). I love the ability to watch when it is convenient to me. (Yes, we pay for internet; we have the slowest cable internet speed, so that my husband can work from home several hours of each day, he usually puts in several hours when he gets up and more after he comes home from his office; and it is used also so that I can print coupons, print schoolwork, and, of course, for me to write this site.)
I used buttons from my button jar to replace the missing buttons on a jumper.
I purchased a song that Ezrom wanted from Amazon for free uing a promotional credit that I had been saving.
Winter made baked apples with the last of our apples from the fridge. They were starting to get soft, so baking them was the perfect way to use them up.
A friend brought me 7 1/2 dozen eggs, from her friend who has chickens. I traded her some thyme and some Swiss chard. When our lettuce is more abundant, I will give her lettuce several times a month.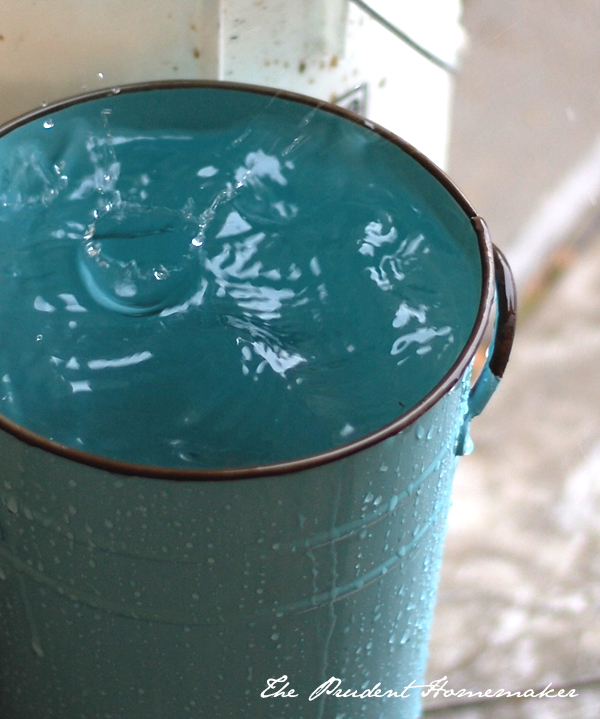 It rained on Sunday, so I turned off the drip irrigation for the garden and sprinklers for the grass (those only go on one day a week in winter, and Monday is my assigned day) so I didn't have to water this week. I put out buckets and pails and collected rain water from the roof. The houses here are not built with rain gutters, but the tile roof creates decent channels for collecting water. I collected several buckets of water to use in the garden next week.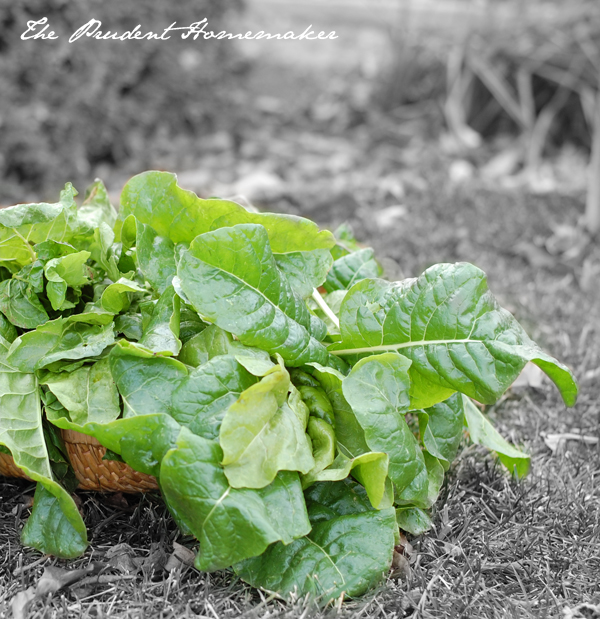 I made several soups with Swiss chard, green onions, celery, and herbs from the garden; a pasta dish with turkey, dried peppers, green onions and chard from the garden; pasta salad with home-processed olives, green onions and parsley from the garden, plus carrots from the fridge; green salads (and tested a new homemade dressing, which could use some more tweaking), citrus fruit salad, turkey curry, banana bread, blueberry muffins (I changed out part of the flour to whole wheat), Italian dressing, Balsamic orange vinaigrette. I made a double batch of lemon bars, which is not an inexpensive recipe, but the lemons were from my garden, the eggs were given to me, and I bought the butter for .50 a pound last fall, which made them rather inexpensive.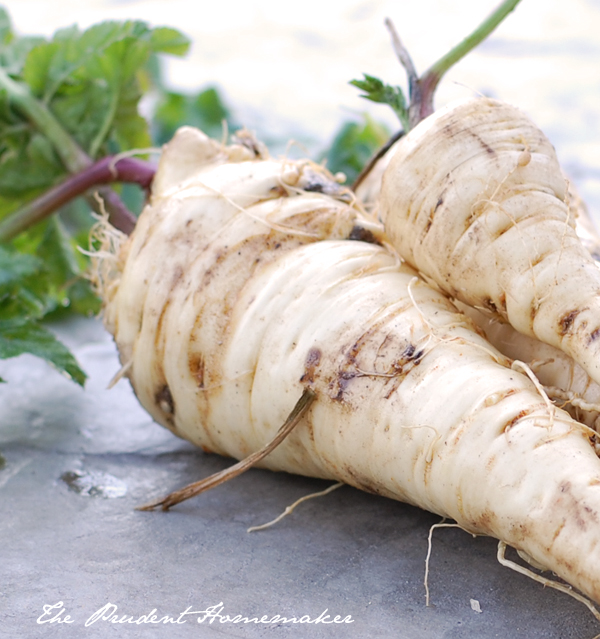 I dug parsnips from the garden and made mashed potatoes and parsnips, which I served along side a turkey dish that included olives (the ones I picked and processed), basil, lemons, spinach and leeks from the garden.
I planted seeds in the garden from seeds I had leftover from previous years.
I started reading an old book about French Intensive gardening online for free.
What did you do to save money last week?