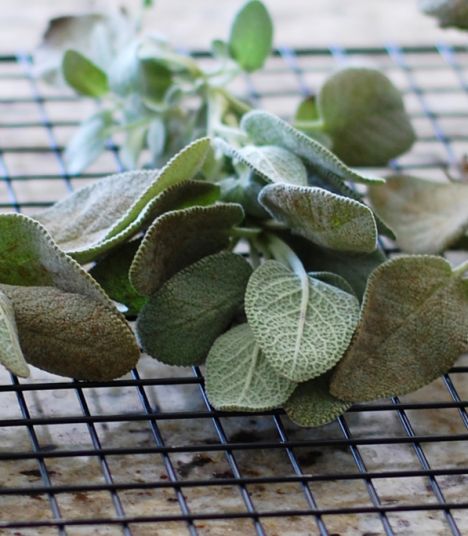 I cut and dried sage from our garden.
I picked tomatoes from our garden, and we ate some all week long.
I picked our first (and so far only) cucumber!
I hand pollinated the 1 female cucumber and 2 female zucchini in the garden this week. It is too hot for the bees to be out pollinating. I used to think having bees would solve my low squash numbers. I've since learned that the bees have to stay to fan their hives when it is this hot, which is why the few squash that flower (also lower numbers because of the heat) are almost never pollinated.
A friend gave us some tomatoes from her garden. Since we are not getting a lot of tomatoes from our garden this year, we are very excited about these! (Because of the heat, I do not get enough to can, even though my 20 or so plants get 8 feet tall. Five months of above 90º weather mean five months where it's too hot for tomatoes to set fruit).
I planted the basil seeds from my basil plants that are already going to seed. It was 106º (which is 20 degrees cooler than I'm used to at this time of year), but I'm hoping for germination–and a lack of cutworms!
I planted cucumber seeds in the places where my tomato plants died. (I had 3 plants succumb to disease).
I planted more Swiss chard (silverbeet) seeds in the garden.
I planted pumpkin seeds again. The last time I planted them the seedlings were eaten. I'm trying again. I replanted parsley seeds for the same reason.
I harvested a tiny basketful of figs. The yield is very low this year, but I am grateful for what we have.
I grew my own alfalfa sprouts, from 1 1/2 Tbsp of seeds that I bought in bulk (7 years ago!)
My husband fixed a second leak in the garden.
We had another leak besides that; the master bath toliet was leaking. My husband went to buy a replacement part, but our low-flow toliet doesn't take a standard part, so he had to order it. While we're waiting for it to arrive, we've had the water to the toliet turned off, except for a couple of times a day, to stop the leak from running up our water bill.
I turned the sprinklers off for 2 days because it actually rained. Everything was drooping by the second day, despite the rain (it wasn't much) so I turned them back on after the rain was done.
We celebrated a frugal birthday at home (details on the gifts will be coming soon in another blog post). I also took birthday pictures of my son.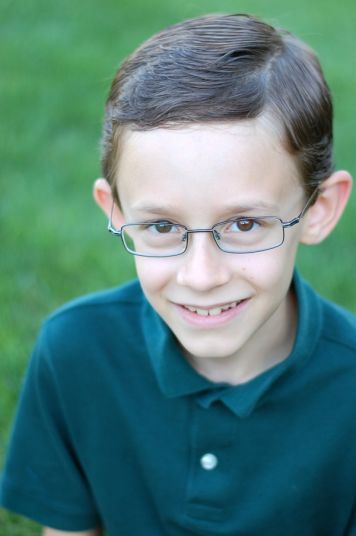 I used a $10 off $10 coupon for Kohl's to get 18 headbands (they were on sale) for $0.54. I will recover them in fabrics to match dresses, and add handmade flowers on some to make gifts for my girls.
I used a $10 off any purchase coupon from the new L.L. Bean catalog to order a free insulated water bottle. Shipping is free, so it will be totally free to me.
My husband cut my hair for me.
I gave 2 daughters a haircut.
My husband cut one son's hair (today, so it's a bit long in the picture above).
We enjoyed peach sorbet that I made from our peaches last week. I made some cookies to go with it in my grandma's old cookie press.
With all of the talk of inflation (because of the drought), I have decided to end my participation in this month's pantry challenge, and stock up on what I can.
I bought 3 gallons of oil, 2 containers of shortening, spreadable margarine (Are you seeing a trend here? Oil is very important to store, and in more than one form!), and 20 packages of cream cheese (on sale for .99 each). We also bought ice cream (also on sale) for my son's birthday. The cream cheese and ice cream were bought with a gift card that my husband received from a friend in April, so no money out of pocket for those. This is the only food that I have bought this month.
I mended a sheet that was torn.
I made a dress for my 4-year-old daughter from broadcloth that I bought years ago on sale. The dress cost me around $5 to make, including buttons.
I hemmed the dress while watching a free show on Hulu. I watched 3 three shows this week for free on Hulu.
How have you saved money this week, mended, made do, or done without?