Congratulations to Lisa on winning the garden seed giveaway!
My plans for last week changed completely when I found out we were having overnight guests, so all of last week's goals were moved to this week.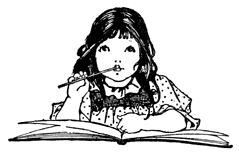 Gardening:
1. Pick peaches
2. Pick the rest of the plums
3. Harvest grapes
4. Harvest a few cucumbers
5. Figure out how much wood I need for a garden project and purchase the wood and staples to complete the project
6. Do a little weeding
7. Harvest anything else that is ready (beans, green onions, tomatoes, etc.)
Canning:
1. Can peaches
2. Cut and freeze the rest of the plums (for smoothies)
3. Can grape juice from table grapes
Sewing:
1. Start working on Cyrus' birthday gifts and decorations
2. Hem shirt sleeves from my husband. He purchased some new shirts a few weeks ago and the sleeves are a bit too long.
3. Cut out and embroider handkerchief
Blogging:
1. Write giveaway blog post
2. Write two more blog posts
3. Put plum sauce recipe up on the website
Family Goals
1. Celebrate my anniversary
2. Edit and order pictures of my husband and I, as well as the family picture for our wall. Also order 3 other images to put in a frame that I already have. I'll get these from Sam's Club.