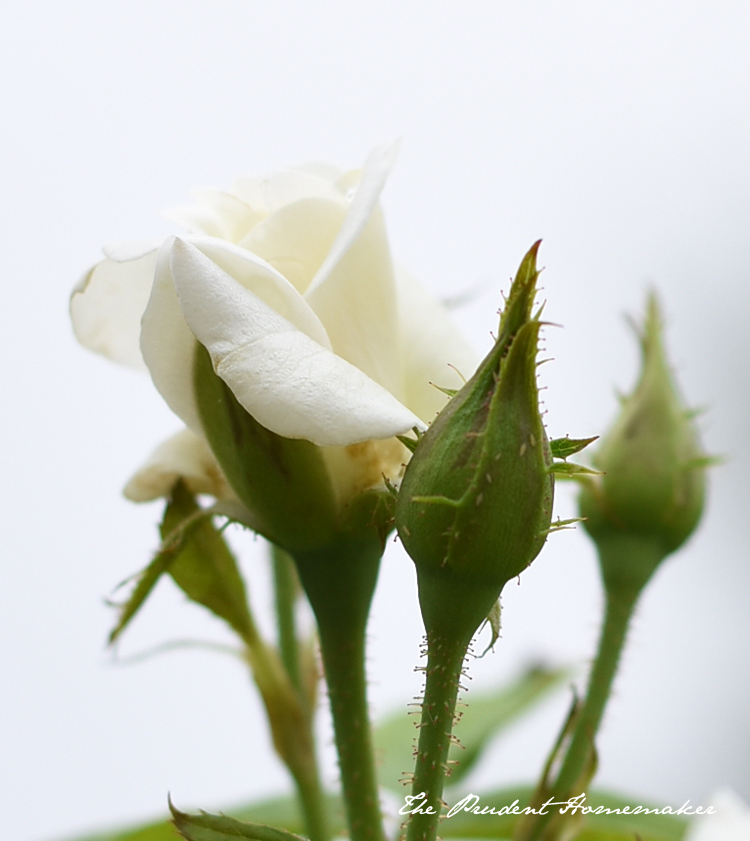 Thank you all for you feedback last week on my goal posts! I learned a lot from your comments and they were all so kind!
I did go to the temple last week, and I am going to go again this week.
I walked four days and rode my bike a fifth day.
I'm still working on our new schedule for the mornings (before 7). I thought I had it figured out, but a last minute change necessitates that I rewrite the schedule again, and then see how well it works out this week. I did work on returning back to an earlier morning wakeup time (I had been sleeping in until 6 lately, so with my earlier time I should see my productivity increase).
I crumbled and put a lot of dried herbs into jars, but I still have more to go, so that stays on the list.
I didn't get my shopping done, except to run to the nursery at 7 a.m. one morning to check on the plant schedule before I spoke in town about fall gardening. While I was there, I bought some canvas gloves for our 72 hour kits and a 6-pack of pink vincas to plant in the pots by the bench in the backyard. I pulled out one bush that was in one of the pots and planted it in another spot in the garden, and planted 3 vincas in each pot. That is all of the garden work I got done last week (and of course, that wasn't on the list!) so I still need to take care of everything in the garden that was on last week's list. It won't be easy; it's 107º here. Other than doing that (and walking before sunrise), I only ventured outside to water potted plants with water from the shower, from rinsing fruits at the sink, and from steaming vegetables.
Gardening:
1. Pull weeds from where green onions are growing
2. Plant more green onion seeds
3. Plant beet seeds
4. Pick Asian pears
5. Pick Bartlett pears
6. Prune hedges in the backyard
7. Cut flowers for the house
8. Pick apples
9. Plant sunflower seeds
10. Collect more lettuce seeds
11. Pull dead tomato plant, turn the soil, add fertilizer, and plant some asparagus beans (long green ones). I found some old seeds and I want to see if they are still viable.
12. Plant more red noodle bean seeds where several of mine died
13. Plant more Armenian cucumber seeds
14. Deadhead the roses in the front yard
Sewing:
1. Finish sewing baby shoes for a gift
2. Make flower barrettes for a gift
4. Finish sewing table runner ( I did the sides last week but still need to iron and sew the ends)
5. Sew reinforcements into a tarp. Afterwards, sew loops onto the tarp to make it possible to tie it down
Shopping/Errands:
1. Trip to the library
2. Order items from for our 72-hour kits from Ebay
3. Trip to Walmart
4. Trip to Winco
5. Trip to post office to mail baby gifts
6. Trip to Sam's Club
Personal Goals:
1. Read at least 2 chapters of The Book of Mormon each day in French
2. Study French using the workbooks I picked up from the library
3. Complete at least 2 sections each day on Duolingo
4. Walk at least 30 minutes 4 mornings this week and bike ride at least once this week (I rode 6 miles this morning)
5. Attend the temple
Cooking/Preserving:
1. Slice and dry pears
2. Crumble dried herbs and put them into jars
Blog/Website Goals:
1. Take photos of finished baby gifts
2. Take photos for 3 other upcoming posts
3. Finish at least 2 blog posts
4. Update Homeschool pages to include 8th grade