It was Sunday, June 30th, 2008 when I started my website with a free host site. I picked a name and found a host and template site. The next day, July 1st, I started designing the site. I told my husband I would be done in three weeks.
You can stop laughing now.
Here it is, the fifth anniversary of my website, and the one-year anniversary of my blog.
And I have a giveaway!
One of the free printable paper dolls I link to on my website is this cute free printable from Lily and Thistle.
Lily and Thistle makes custom paper dolls for both boys and girls. You choose the hair color, the eye color, the skin color, the hairstyle, freckles or glasses or both. You can then print paper dolls that look like your child.
One of the things I love about her dolls is that they are all modestly dressed.
Lily and Thistle is also my current website sponsor (you can see a link to her site on the sidebar on both my website and on this blog).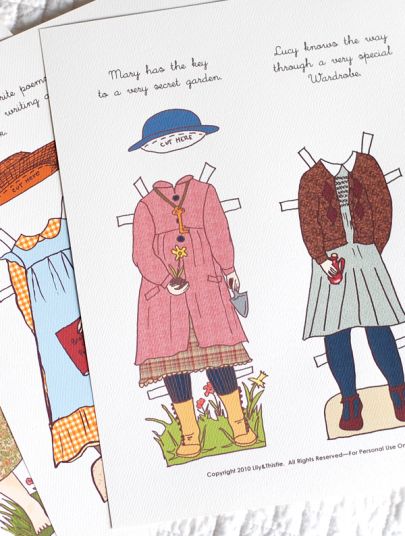 In addition to the custom paper doll options, you can also choose to print dresses for girls from literature, such as Anne of Green Gables, Laura Ingalls, Heidi, and more. There are several other fun options, such as fairy tales, seasonal clothing, and sport clothing.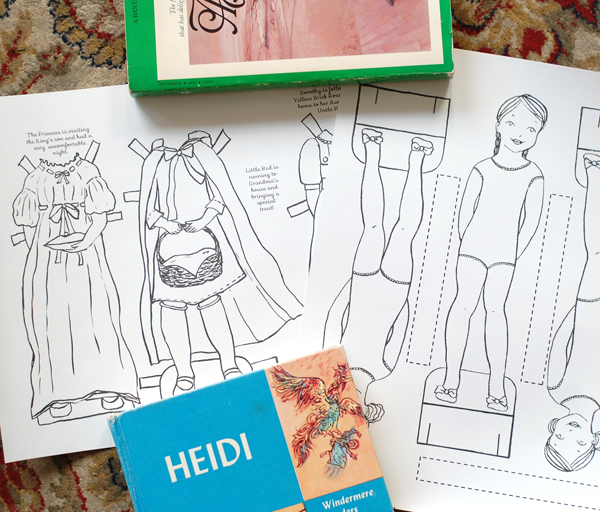 If you don't have a color printer, don't despair! Lily and Thistle has a coloring book option. You can order a pdf coloring book for even less. This option allows you to print a coloring book for all of the girls in your family without spending anything more, and you can print as many copies as you need, for $12.95 (currently on sale right now for $6.99; the discount given to my readers below makes it under $6 with tax! )
The coloring book includes 6 girl dolls and several different outfits, including a sampling of outfits from the different collections.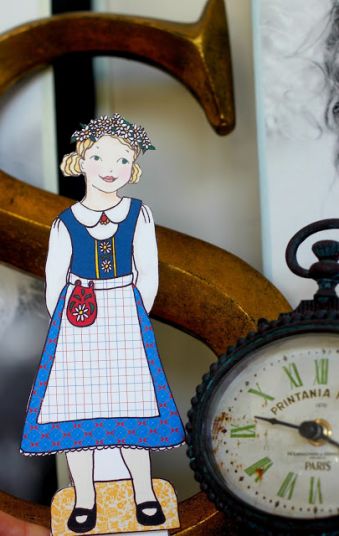 Lily and Thistle also has an outfit of the month club. This year, the theme of the Outfit of the Month Club is Girls Around the World.
Today, I'm giving away a free personalized doll and a membership to the outfit of the month club to one lucky person.
If you would like to win, please leave a comment with your name and your email so that I contact you.
This giveaway is open to all of my readers in all nations.
The drawing will end on Monday, July 8th, at 8:00 p.m. PST. Winner will be contacted by email and must respond within 48 hours, or another winner will be chosen instead. Please make sure your entry includes a way to contact you. One entry per person.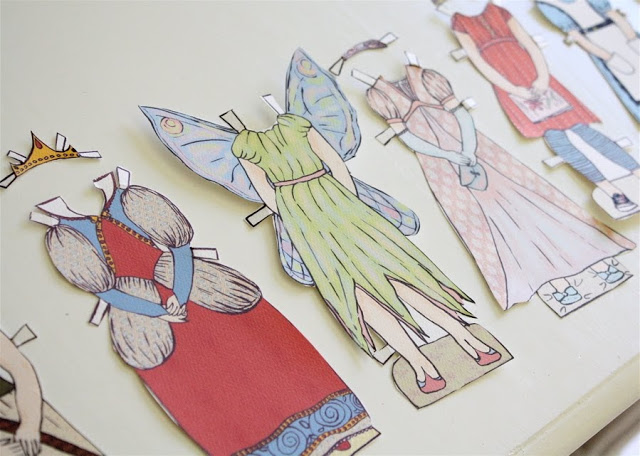 If you would like to make a purchase from Lily and Thistle, you can receive a 15% discount by using the coupon code PRUDENT13. In addition, any order you make comes with a free membership to the Outfit of the Month Club for a year (girl dolls only at this time) as long as you mention in the notes of your order that you are coming from The Prudent Homemaker. This offer expires on July 31st.