I made this scripture bag for Wren with some input from her. She wanted a different style bag from the one I had made for Winter. She also approved the fabric, so this gift won't be a total surprise, but she should like it, and that's important.
This bag is made very similar to the Eiffel Tower purse that I made, except that it also has an outside pocket for a small hymnbook.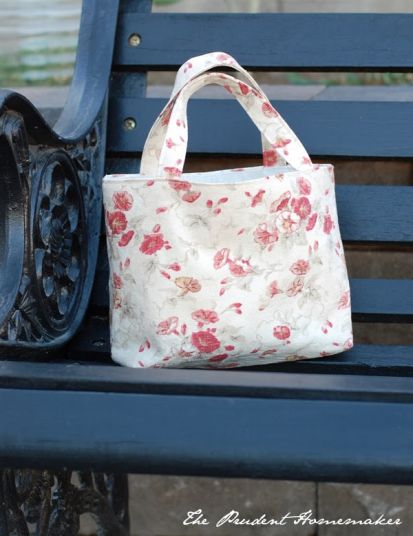 Scripture Bag
Supplies:
heavy weight floral fabric (it's a Waverly home décor fabric)
drop cloth for lining
thread
Tools:
scissors
sewing machine
ruler
Time:
The total time was about 2 1/2 hours.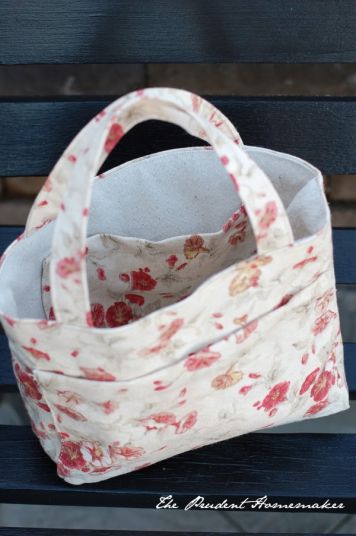 Cost:
$0.20
I purchased the Waverly print at the thrift store a year or two ago. I had been wanting to buy this particular fabric and was delighted to find large piece for so little.
Did you make any gifts today? What did you make?