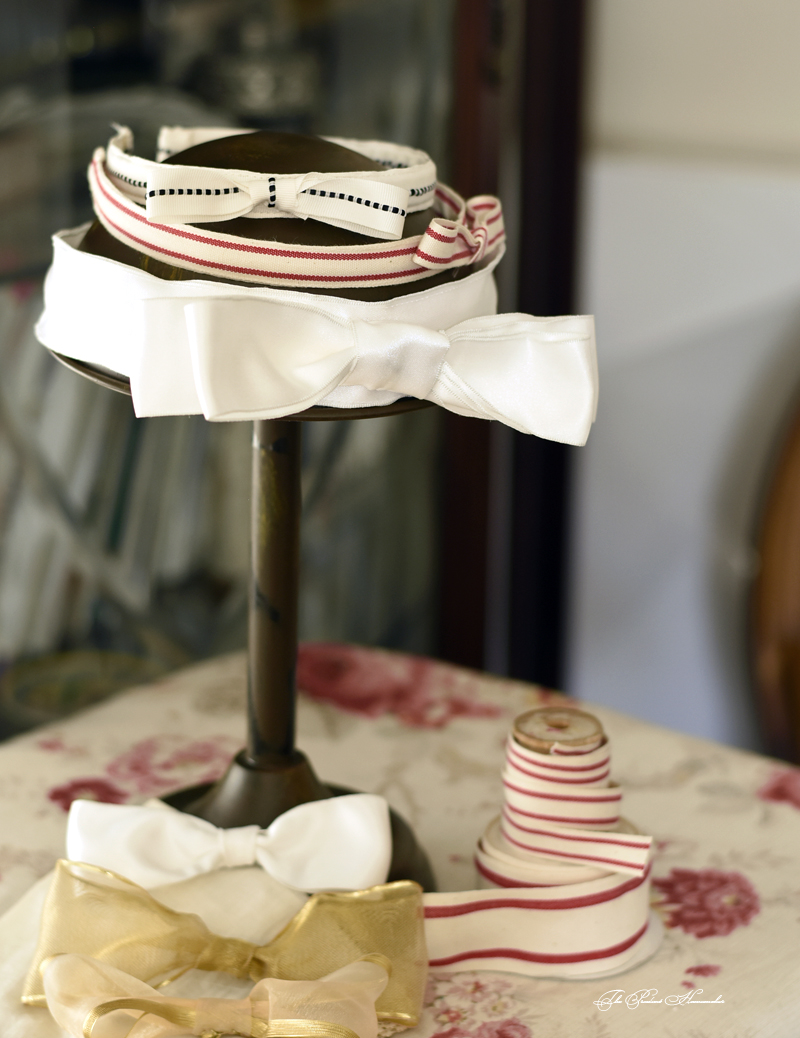 I'm sure you're wondering what happened to yesterday's gift.
I thought it was 2-3 hour project. I even got a head start by laying out and taping together the 28-page printable downloadable pattern the night before (a 40-minute task).
I started the project and it didn't take long to remember how frustrating it is to sew on sheer fabric and how a simple project can take 3 times as long, due to the slipperiness of the fabric.
The project is now sitting in a heap on my sewing room table, waiting for me to get back to it–with the seam ripper.
That left me just a little time to work on some small projects today (as I was still working on yesterday's gift this afternoon).
Many of you expressed an interest in seeing my big gifts. As I look over my lists, they are almost all big gifts, and will be a real challenge to complete in a day (or even two!)
With the time I had left today, I went through my ribbon stash and used some to make hairbows and to cover some headbands.
I had this pretty pink idea in my head, but as it turned out, I need to replenish my ribbon box with pink, black, and a few other colors, so I'll be looking for sales on ribbon by the spool so that I can make these in those colors as well before Christmas.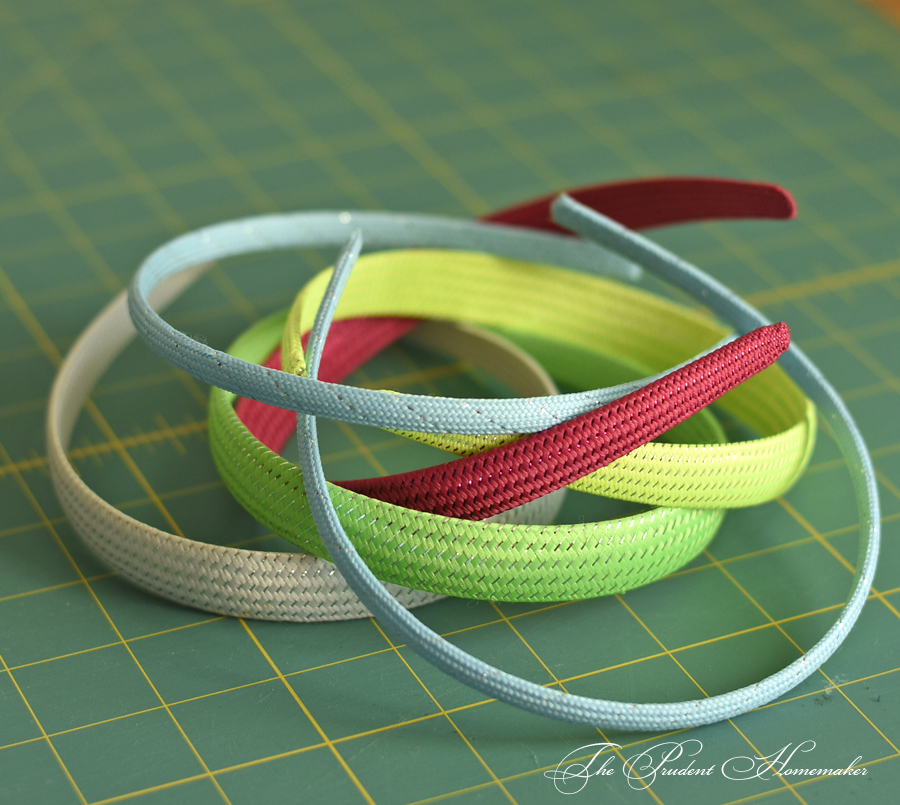 I started with these inexpensive headbands. I've bought these before at the Dollar Tree in a pack of 4, but I haven't seen them there for a while. I bought a bunch with a $10 off $10 coupon to Kohl's before, and I have several more that I bought at a garage sale to use for this purpose.
I cut off the fabric that was on them.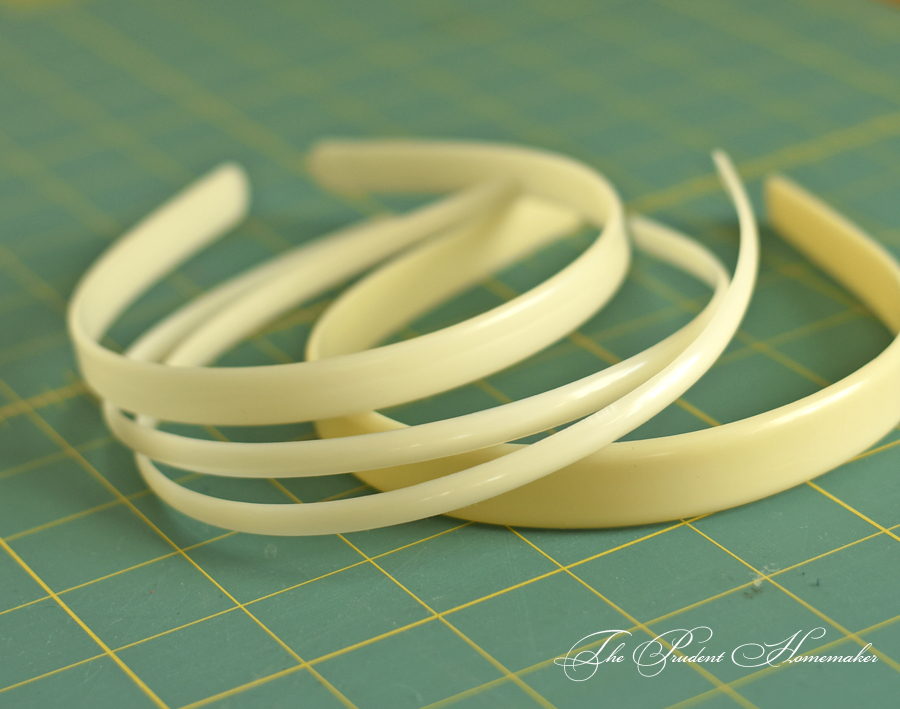 Then I cut two pieces of ribbon (the length of the headband with about an ince/2 centimeters extra left to hang off each end) to cover them. I pinned the ribbon together and sewed along the length, right along the edge of the ribbon. I then put it over the edge of the headbands, pulled it over, folded the edges down on each end, and hand sewed the edges closed to the inside edge of the headband. I hand sewed the bows from more ribbon and sewed them to the top of each ribbon covered headband.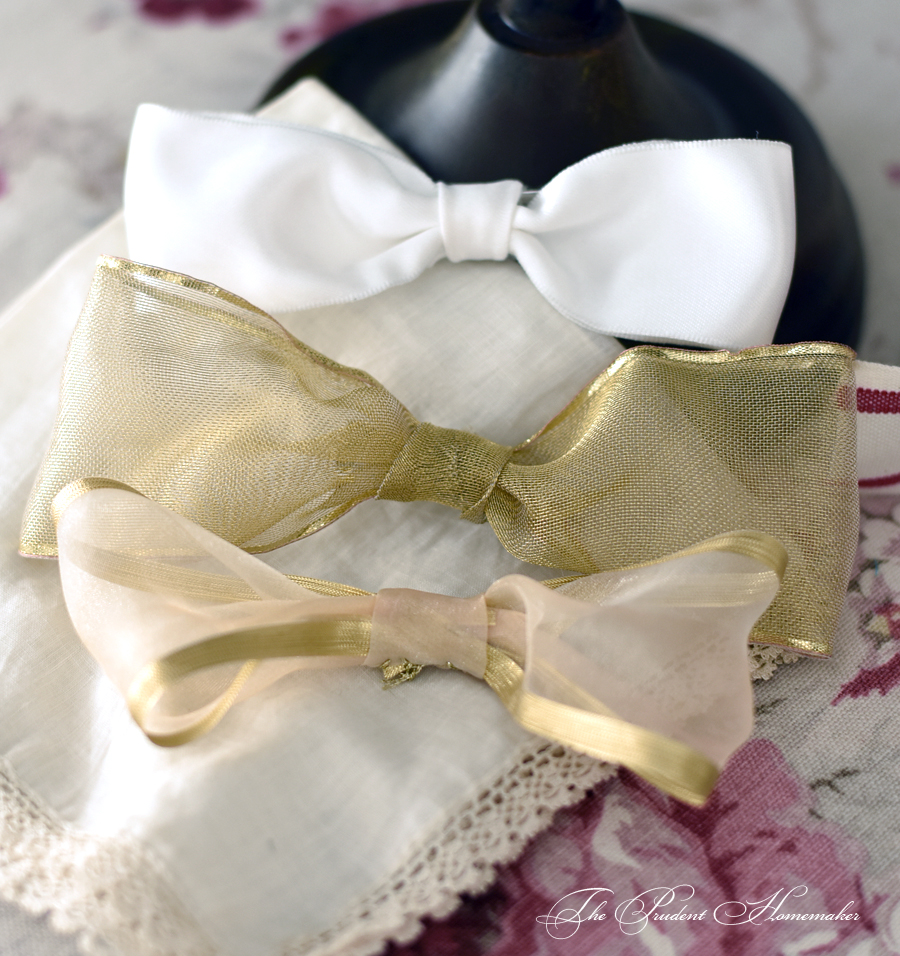 For the barrettes, I hand sewed bows, and then ran the top of the barrette through the back center loop of the bows.
Supplies:
thread
ribbons
headbands
blank barrettes
Tools:
Sewing Machine
Sewing pins
Scissors
Hand-sewing needle
Time:
An hour and a half for the three headbands and three bows.
Cost:
$0.55 for the red and cream-striped headband, $0.04 each for the other two headbands, and $0.40 each for the barrettes.
I purchased the red and cream striped ribbon, the headbands, and the barrette blanks. I bought the white ribbon about 25 years ago. The other ribbons were given to me. The gold ones came on packages that I had received; I always keep pretty ribbons on gifts to use for wrapping gifts or for hair ribbons.
I'll be back to sewing gifts on Monday.
Did you make any gifts today? What did you make?