The reason we decided to leave in the fall was so that our children could see the changing leaves. Where we live, it doesn't get cold enough for a big color change; the leaves usually turn brown and fall in December. A drive into the mountains would show them the beautiful mountains and the changing leaves.
It was raining when we started our drive. I noted that the children weren't used to seeing rain while in the car; the lack of visibility on the freeway was something new to them.
Just a little way up Provo Canyon is Bridal Veil Falls. We showed the children their first waterfall.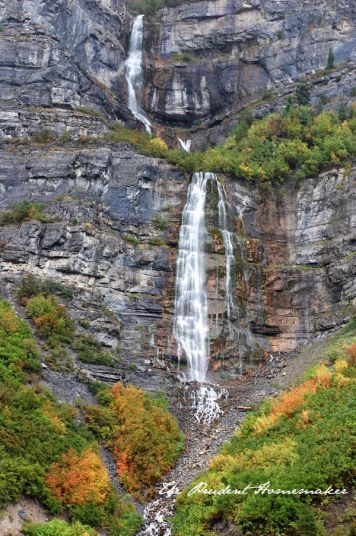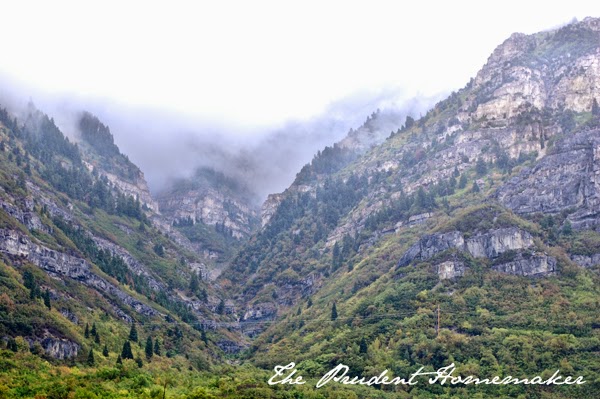 We drove up and looked at a pretty park at the Vivian Park exit, but it was still raining, so we turned around and head back up the canyon, driving all the way to Heber.
The rain quit falling, and we turned around and drove south again, returning to the beautiful park that we had seen again.
It was a great decision.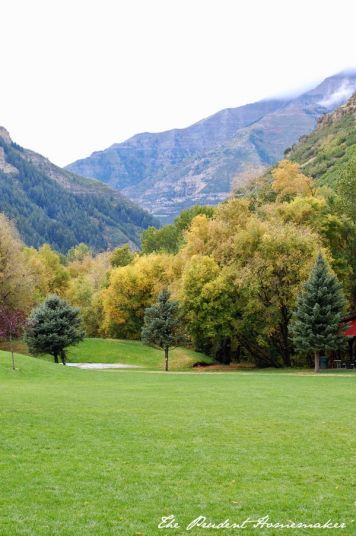 We brought out the popcorn that we had popped before our drive, and enjoyed popcorn while enjoying the incredible view.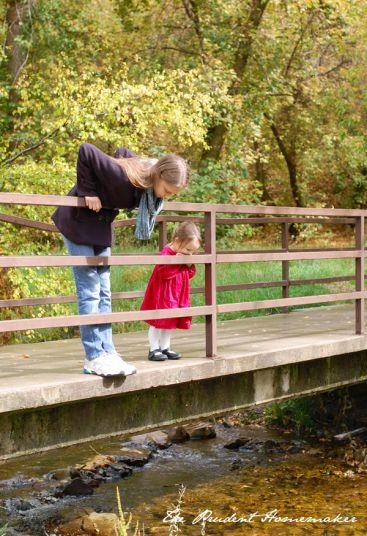 The children were able to explore a stream for the first time.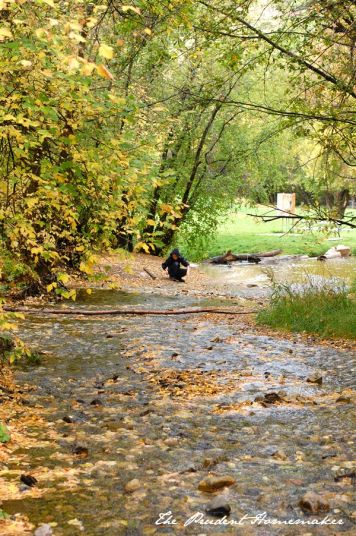 I know for most of you, a stream is not unusual, but living in the Mojave desert (a much drier desert than the desert of Northern Utah), my children have never seen a stream.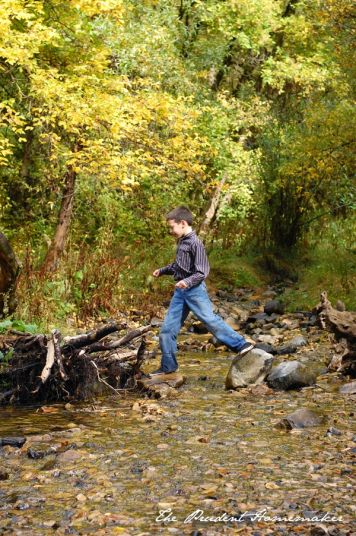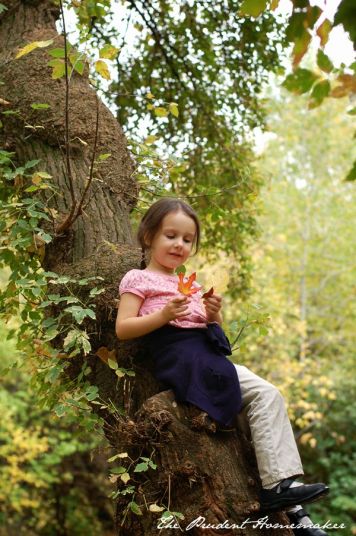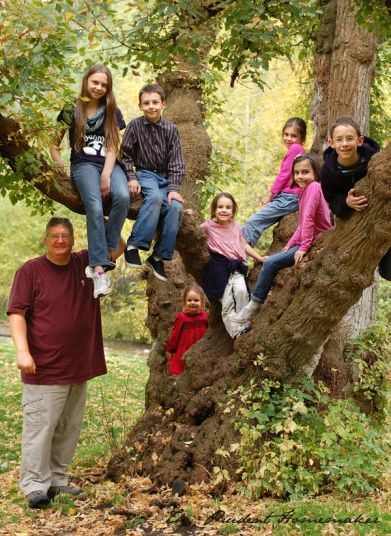 We stayed at the park for several hours, and then went back to my niece and nephew's house for dinner and games.