I canned 6 quarts of giardinera pickles.
Winter made several gifts for her sisters for Christmas gifts using fabric I already had and some free downloadable patterns.
I cut two pomegranates from my tree.
I harvested my only butternut squash this year, and cut one Armenian cucumber from the garden, and cut a but of celery that I grew from some grocery store celery.
I made a triple batch of laundry soap.
I made French bread. Winter made a double batch of granola.
I cooked a turkey from the freezer.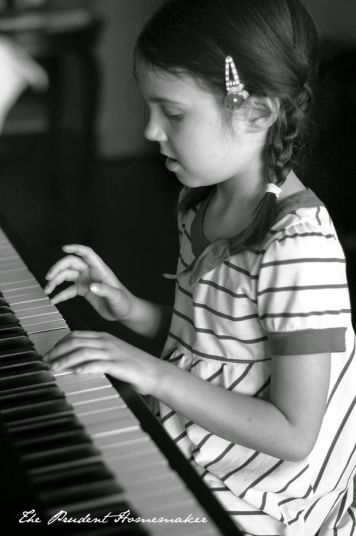 Wren is so happy to be taking piano lessons now! She practiced every day without being asked! I'm so glad that I was able to trade for her lessons!
I planted seeds in my fall garden. Some of the seeds were ones that I had collected from my garden earlier this year.
I had the house open and the air conditioner off for as many hours as I could each day, turning it on only for a few hours in the afternoons when the inside temperatures went up to 83º.
Liberty and Cyrus did this cloud in a jar experiment several times. Do you see the cloud escaping? This was a really frugal experiment involving hot water, matches, and a bag of ice.
Cyrus cut the grass and added some to my two compost bins.
My husband cut his hair.
I continued to collect the water from the shower to water the potted trees.
I had at at-home date with my husband. We played a card game.
What did you do to save money last week?