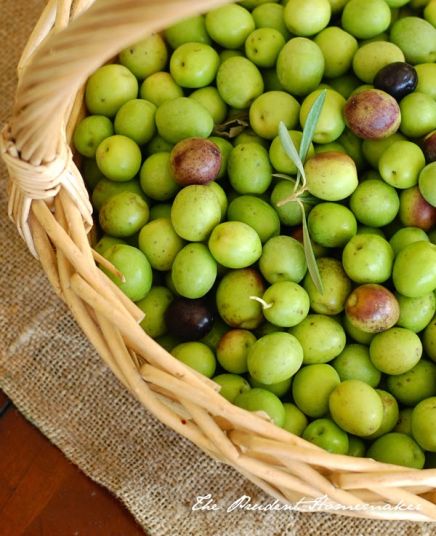 I gleaned olives on Saturday. I'll be processing them this week.
I canned 4 quarts of giardeniera, using cucumbers from our garden.
I canned 24 quarts of pears.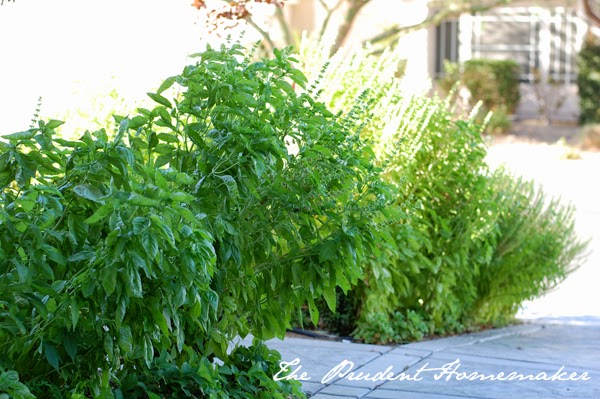 This is just one side of my front walk; both sides have basil, plus there is more basil behind this. This pictures was taken after I made several batches of pesto. I still have several more batches to make! The basil is taller than my 8-year-old.
I cut lots and lots of basil from the garden and made several batches of pesto, which I froze. I borrowed a food processor from my mom to make the process go faster.
I cut roses from the garden to enjoy on my table.
I cut green onions and a pomegranate from the garden.
I mended two dresses and a towel.
My husband and I watched a show for free on Hulu.
Winter and Ezrom downloaded 2 free songs each from the library's website.
I attended a community garage sale with my mom on Saturday. I found several things for our family: pants for Cyrus, Wren, Liberty, and Elsa ($1.00 each), shirts for Cyrus ($0.25 to $1.00 each), a sweater for Winter ($1), books ($.50 to $1.00 each), new-in-the-box Christmas net lights ($2 a box), bicycle helmets ($2 each), a bulletin board ($1), push pins ($.25), three dresses for Winter ($3 each), and an acoustic guitar with a case for $30; Ezrom gave me a big hug and a kiss when he saw it!
I also bought several things that I will use as Christmas gifts for the children, including a brand-new 500 piece puzzle ($1), a used (like new) 24-piece puzzle, some jewelry ($0.25 each), a game ($1), knitting needles ($0.25 a pair), an MP3 player ($3) and a jacket ($0.50).
What did you do to save money last week?