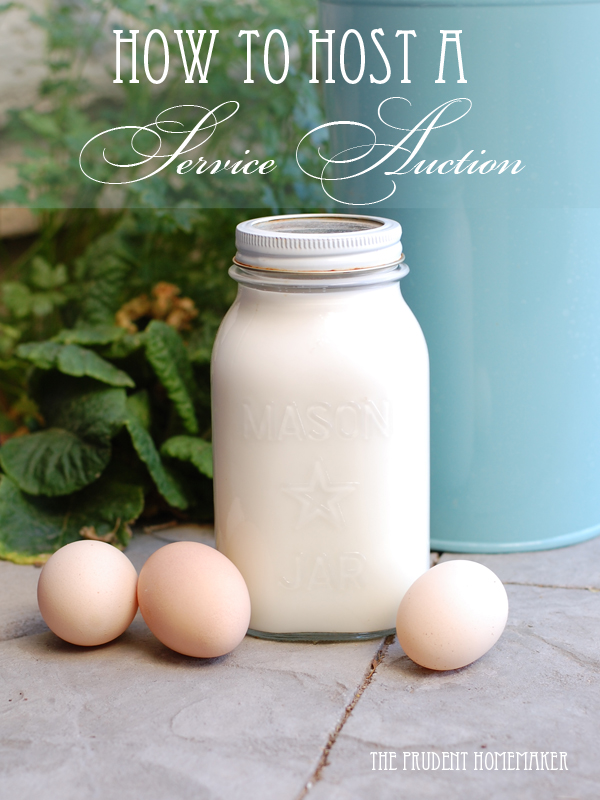 Several readers were curious about the service auction that I attended with other women from church earlier this year. Many of you mentioned wanting to host a similar event with your own group and were curious about the details.
Here's how we did it:
Everyone was asked to come prepared to perform at least one act of service for someone else. It could be anything you wanted to give. When we got there, the first thing we did was fill out a piece of paper with the service that we were willing to perform.
That morning I had been speaking with my son's Cub Scout leader, and we both were having trouble narrowing down our choices. I said I had 5 things, and so did she! We both decided that we should try to narrow it down to 3 things. I asked her what she had and she asked what I had, in hopes of making the best choices. We narrowed ours both down, and then she mentioned that she really wanted someone to help prune her roses, so I decided to go with 4 things, including that one.
The services that I chose to give were:
Wash 10 windows at someone's house
Prune roses for someone
Give a 1-hour garden consultation
Give a hands-on lesson on how to make French bread
After we filled out the service papers, we put them on a table with everyone else's. We were all able to browse the services being offered before the auction began.
After everyone had a chance to look over the services offered, we sat down and were given a questionnaire to fill out based on services we had recently done, including questions like, "Did you hug someone today?", "Did you say 'I love you' to someone today?" "How many people did you bring with you tonight?"
The person in charge went through each of the questions then, and we were told how many points we would receive for each yes answer, in amounts of 5 or 10 points. We were then to total our points, and that would be the amount of play money we received to participate in the auction. Everyone had at least $200 of play money, and some people had almost double that.
(You can do an internet search for printable play money. You can also go to The Math Worksheet Site, which has a one month subscription for $2.50 USD) and print play money in whatever denominations that you chose for American dollars, Australian dollars, British pounds, Euros, Canadian dollars, and Singapore dollars.)
The auction was run like a regular auction, with the winning bidders paying in play money.
Some of the items being auctioned included:
Will mend 5 items (while this item was being auctioned, a woman asked if the person giving this service would just sew on Scout patches. When she said yes, bidding went pretty high!)
Make enchiladas for 10 people
Help starting a project that you have had trouble starting
Homemade ice cream
Homemade rolls (high bidding on this one)
A dozen fresh eggs
Homemade dessert on a day of your choice
Homemade birthday cake (bidding went high on this one)
Homemade whole wheat bread
A lot of the items were food items, but you can chose anything you want. (Years ago, I attended a similar type of activity, and a couple of people had offered to clean someone's refrigerator. That was a highly-sought after service!)
At the end of the activity, the play money was collected so that it could be used again.
This activity was a lot of fun. It was really interesting to learn what some people were really passionate about, and it also made us more aware of one another's talents. I especially liked that aspect of it, because it allowed us to know more about one another.
It was decided that we will have a service auction on a yearly basis, as everyone enjoyed it so much.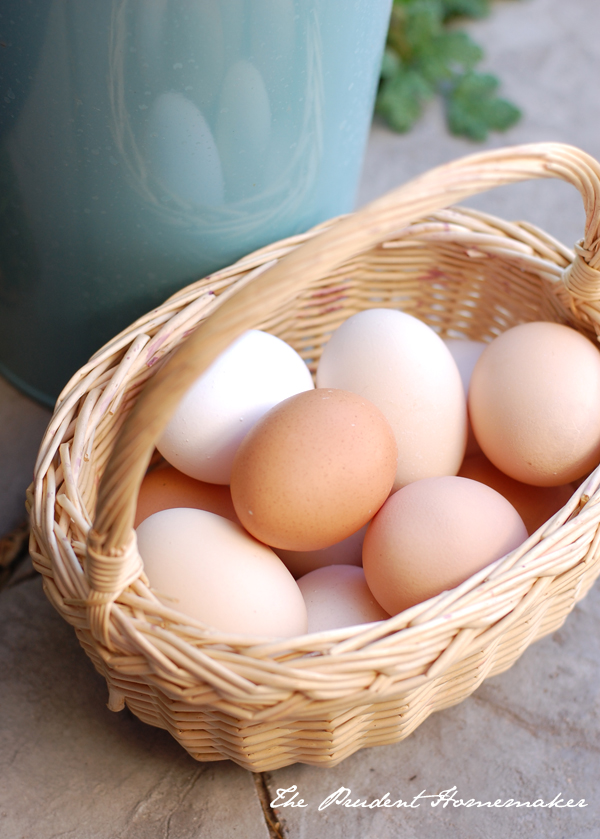 I won a month's worth of eggs and goat's milk (4 dozen eggs and 4 quarts of goat's milk). I also won a basket of tomatoes from someone's garden (when they are ripe, of course!)
Have you ever participated in a service auction or similar type of event? What were the services that you remember being offered?