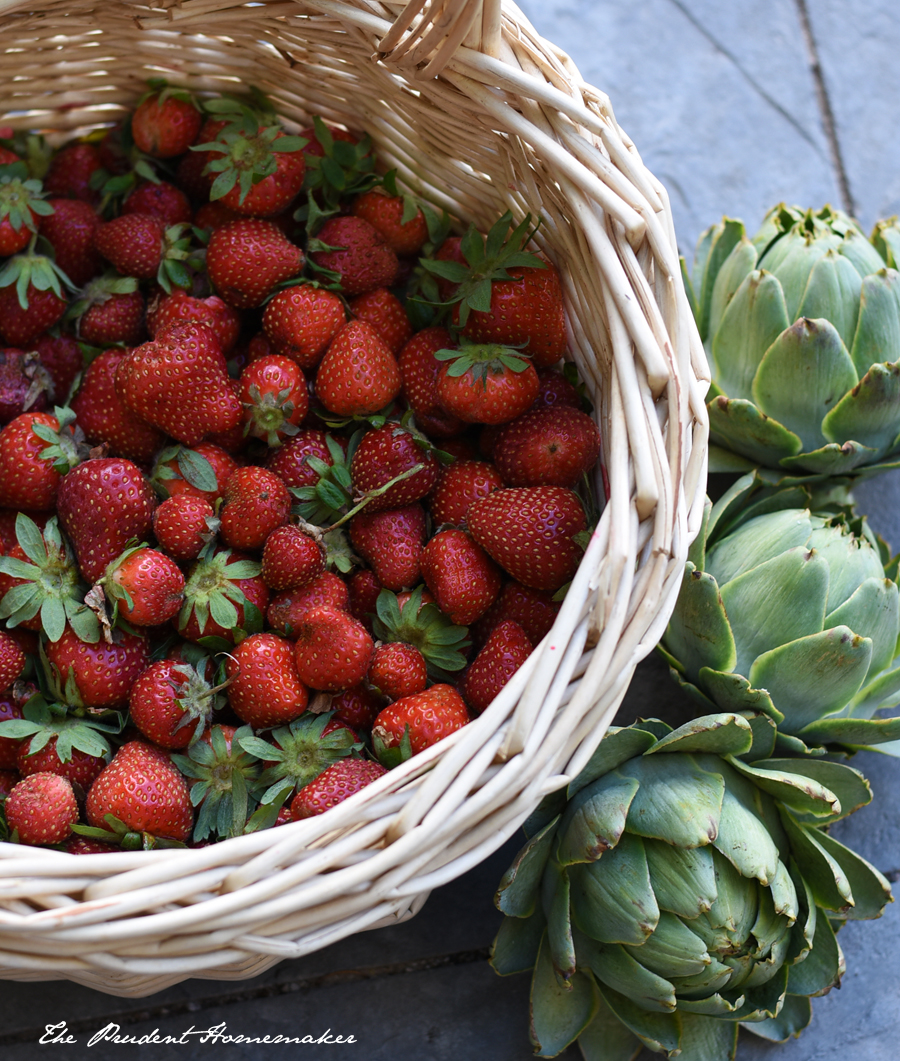 This month we'll be adding one more teenaged boy to our home, as a dear friend's son from France will be coming to stay. That means I will have 11 to feed, with one being a baby and three being teenagers. My budget this month for food, cleaning supplies, and toiletries is $250.
From the garden, we'll harvest loads of Swiss chard, which will be steamed and served with lemon juice (from our lemons), sauteed with garlic, and put in soups. We'll have salads with lettuce and radishes from the garden, and I'll cut rosemary, parsley, garlic chives, green onions, thyme, and other herbs. I'll harvest turnips, snow peas, artichokes, and lemons.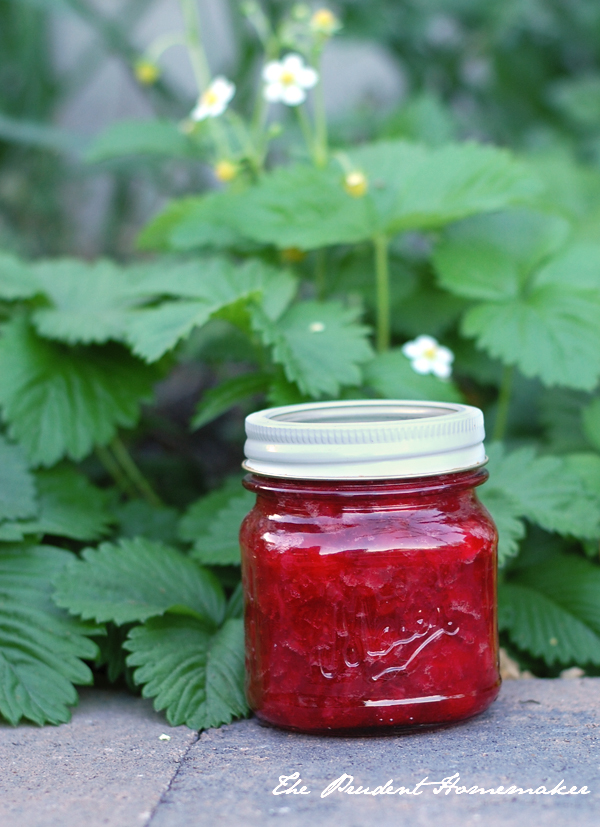 Strawberries go on sale this time of year, and I will buy them at $0.99 a pound to make strawberry shortcakes, to go on cheesecakes, to go on crepes, to can strawberry vanilla jam, and to freeze for smoothies and future strawberry shortcakes. I'll look for sales on these wherever they can be found throughout the month.
We have three birthdays to celebrate this month, so I'll make sure to pick up some ice cream too.
I'm also planning to make cheesecake, so I'll look for sales on cream cheese at $1 for an 8 ounce container.
Sam's Club:
Tomato sauce (in the #10 can)
Canned tomatoes (in a #10 can)
Mozzarella cheese
Whipping cream
Eggs
Aveeno baby lotion
Winco:
Milk
Sour cream
White chocolate chips
Potatoes
Gold N Soft Margarine (in a 3-pound tub)
Cream cheese (I'll look for it at $1 pound an 8-ounce block or under for the holiday)
Vons:
Whole chicken and Leg Quarters ($0.67 a pound)
Colgate toothpaste ($1)
Strawberries ($0.99; limit of 2)
Smith's:
Ice cream
Mandarin oranges (on sale as part of the case-lot sale)
Strawberries (no limit)
Milk
What are you stocking up on this month?