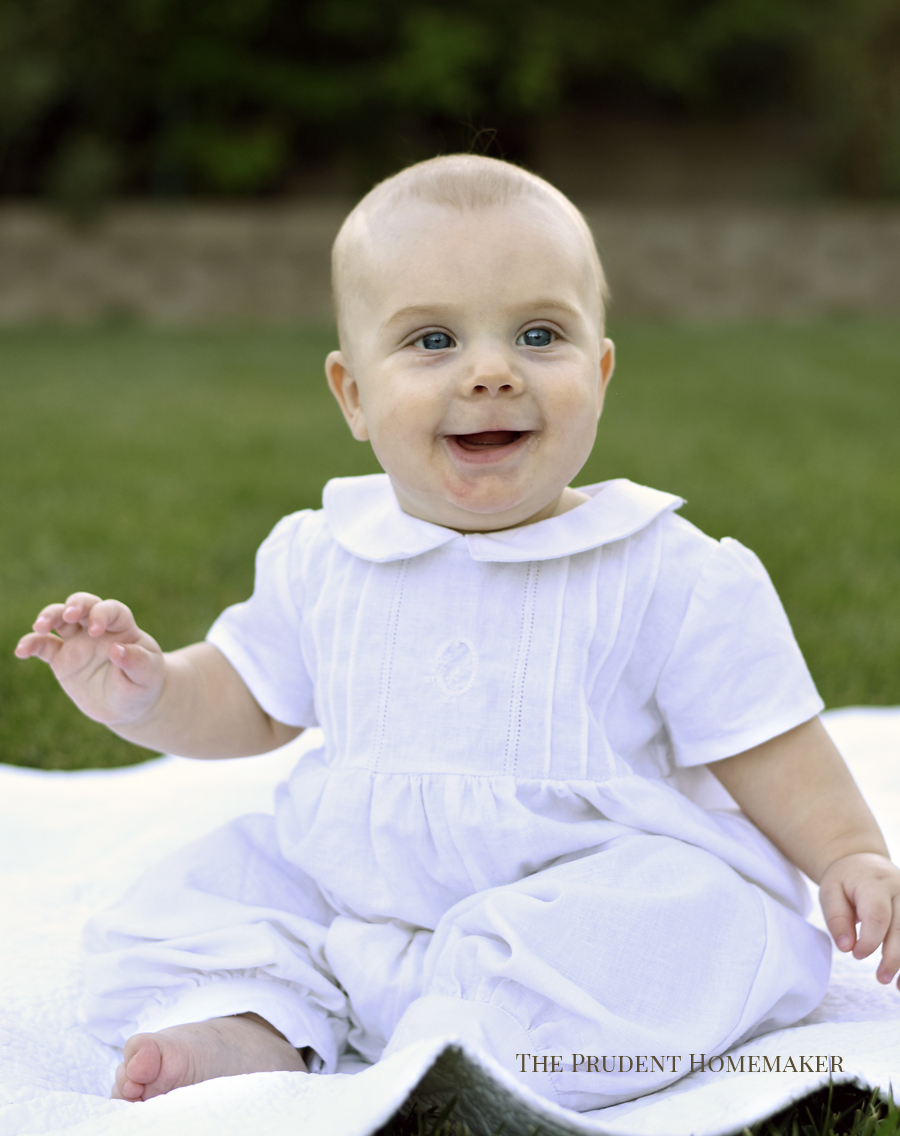 Since we blessed Octavius in September, I thought short sleeves would be in order.
I used the same pattern as I used to make a blessing outfit for Cyrus and Ezrom.
This time, I used a linen and cotton blend fabric that I bought several years ago (at 40% off).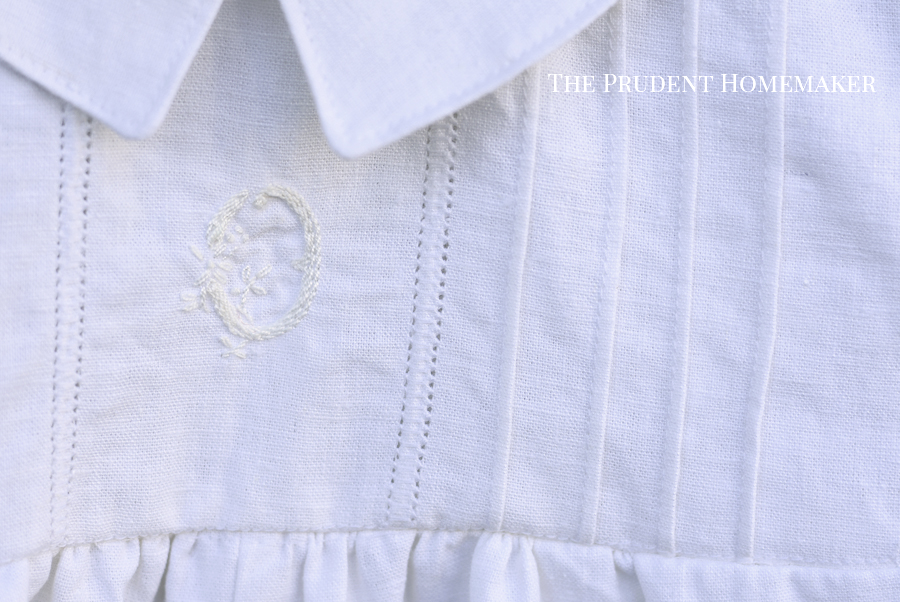 For the bodice, I cut a piece of fabric longer and wider than I needed. I then marked and sewed the tucks and sewed the lines with a wing needle. I then traced an "O" (from here) on with a wash-out marking pen and embroidered it with pearl cotton. (I love using pearl cotton for white work; it's easier than using embroidery thread as there are no strands to pull apart. The thread is about the width of 2 strands of embroidery thread, which is perfect for whitework.)
Then I pinned on the bodice pattern piece and cut it out from the prepared fabric.
If you've never used a washable embroidery marker before, I highly recommend them; they work especially well for embroidery as you don't rub off the design when stitching like you would with a chalk pencil. You need to rinse out all of the blue with plain water before the item is washed (any remaining blue will turn brown and become permanent when it is washed with soap).
I modified the collar to change it to an Eton style.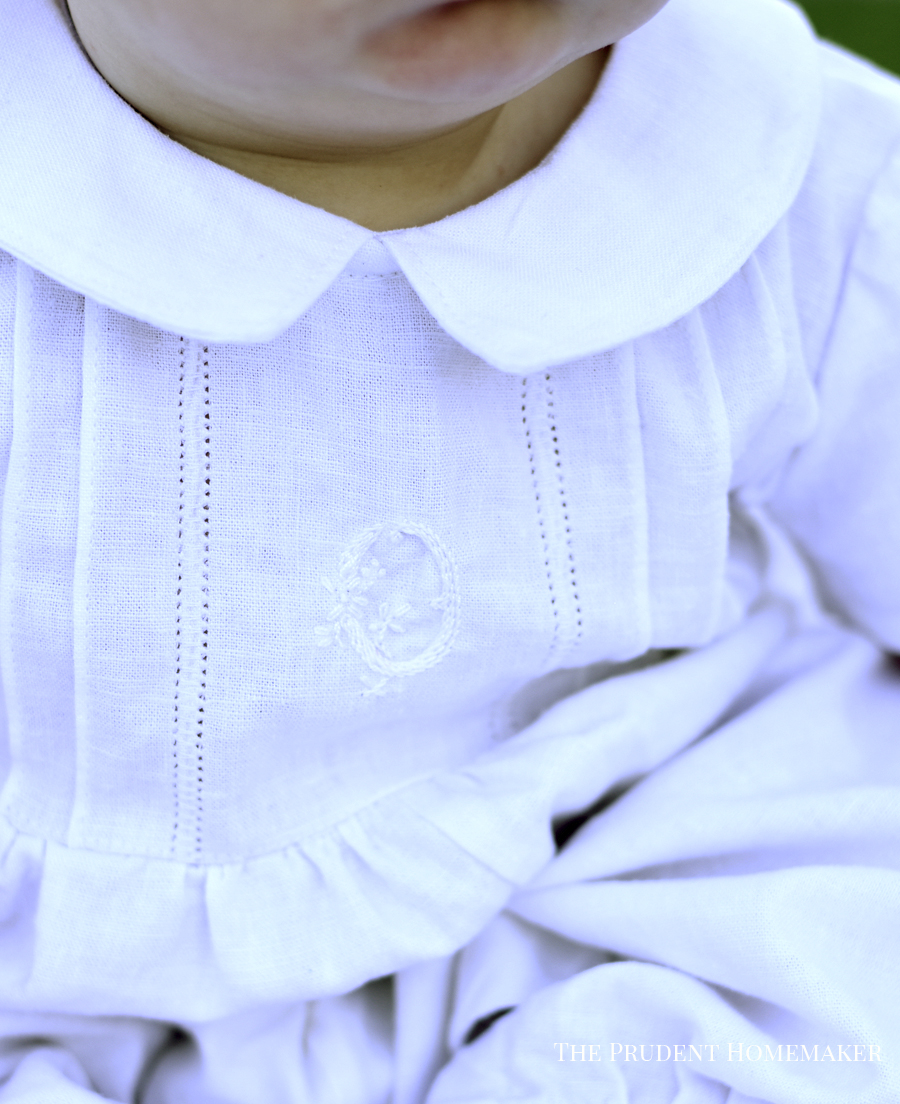 The entire outfit, including the buttons and snap tape, cost about $10 to make.